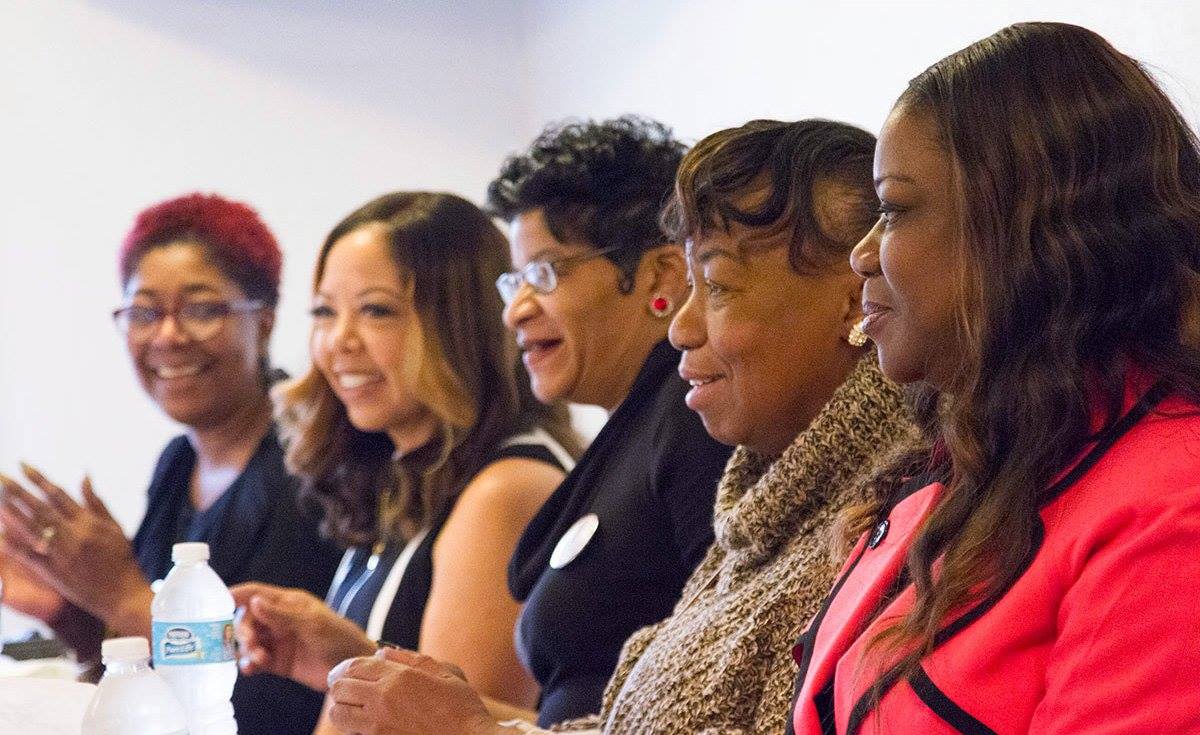 The Mothers of the Movement will be appearing this weekend at three locations in Jacksonville.
The African-American women have a chilling common bond: all of them are surviving mothers of children who died either while in state custody or after an altercation with law enforcement.
On hand Saturday: Lucie McBath, the mother of Jordan Davis; Gwen Carr, the mother of Eric Garner; Geneve Reed-Veal, the mother of Sandra Bland; and Maria Hamilton. the mother of Dontre Hamilton.
They collectively rose to national prominence during the current campaign season, in which they have served as surrogates for Hillary Clinton, a role that brought them to a prime time speaking slot at the Democratic National Convention.
In Jacksonville, they will reprise that increasingly familiar surrogate role.
Their first stop will be at "Fish, Grits, and Politics," which begins at 11 a.m. at the Edward Waters College gymnasium.
From there, the ladies will go to the Families of Slain Children Community Center, at 3108 Myrtle Ave North, at 5:30 p.m.
The event on Myrtle is billed as a "conversation" about "what's at stake" in the election.
On Sunday, the Mothers of the Movement will participate in a voter registration event.
That begins at 3:00 p.m., at 5238 Norwood Ave.