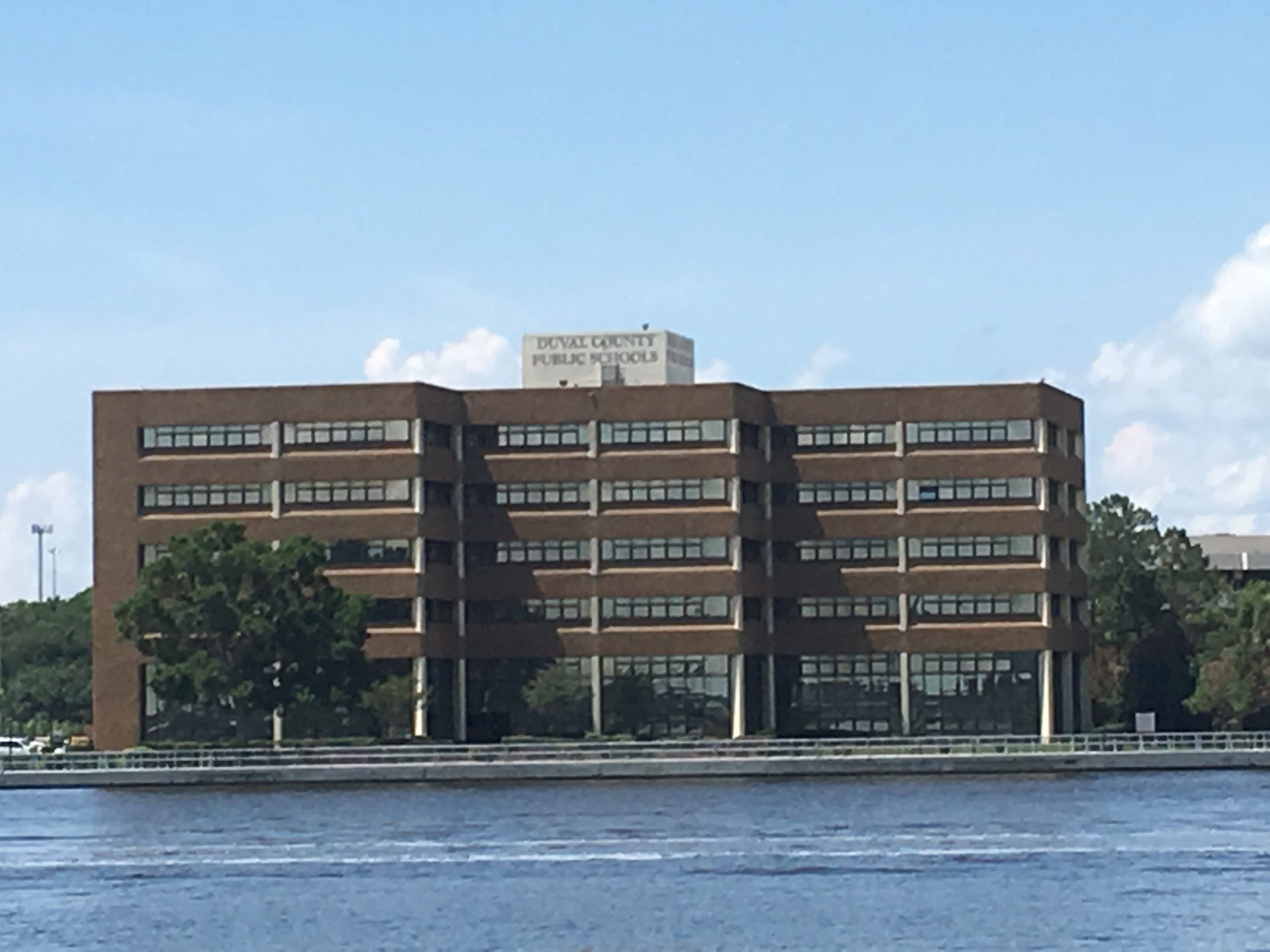 For the Duval County School Board, the slogan might be "wake me when September ends."
Earlier in the month, the board evaluated Superintendent Nikolai Vitti, deeming him "effective," even though below the surface questions loomed about widening achievement gaps inside demographic categories of the student population.
From there, board chair Ashley Smith-Juarez, according to Vitti, scheduled a meeting regarding his termination on Friday.
After community outcry, specifically from the business community and power elite, Smith-Juarez clarified that the meeting wasn't about Vitti's termination at all, but was about a way forward.
And with that prologue, a nebulously-noticed Friday meeting about "governance and administration" commenced.
Throughout that often emotional and tense meeting (if scripted, the treatment would have been penned by the late Edward Albee), it was clear the board has deep, unresolved fissures; one member said outright that the board was "broken."
As well, there was plenty of scorn and lamentation offered by a few board members for the "media," which seemingly subverted the board by reporting on its internal drama.
****
Before the hourlong public comment period that started the meeting, Smith-Juarez said that all comments would be considered as "input into [board] deliberations."
Citizens spoke in support of Vitti, talking about how he'd improved educational outcomes at places like the GRASP Academy, and instituted meaningful reforms such as restorative justice to keep students in school.
Sen. Audrey Gibson spoke for unity, saying "we have a great board and a great superintendent."
Gibson noted that change "isn't going to happen overnight."
"If there's something the legislature can do, please don't hesitate to tell me," Gibson added.
Trey Csar, President of the Jacksonville Public Education Fund and a "very happy DCPS parent," noted an "increase in graduation rates that gives us hope," while there's a need to focus on "challenges."
"We have the utmost confidence in this leadership team," Csar said.
Cindy Edelman, also of the JPEF, noted that the board and superintendents "historically can't get out of each other's way," urging the parties to resolve to work together so that "children get the school system they deserve."
Jeanne Miller of the Jacksonville Civic Council opined that "in order to have a world-class city, we must have a world-class educational system."
"Difficult issues," Miller said, take time to resolve.
"There is still work to be done, but that work can only be accomplished if you unify," Miller said, appealing to the collective desire to improve the district to urge board members to "work together" with the superintendent.
"Good governance requires that you mediate … and that you have due process," Miller added, noting that the board has an open seat.
****
Public comment wrapped, and Chairwoman Smith-Juarez offered "clarifications" regarding what has been reported in the media.
Among those clarifications: a discussion of the Sunshine Law relative to board members "not being forthcoming regarding a public dialogue."
Smith-Juarez urged patience.
"The past day's events are why we have policies regarding communications," Smith-Juarez said, to avoid misunderstandings.
Smith-Juarez wanted to discuss, rather, the "day to day operations of the district," saying she was "unsatisfied with the results and the direction" offered by Vitti.
Thus, the need for this meeting was "urgent."
Smith-Juarez noted that it is her responsibility to "significantly increase student achievement," and added that she had had a private conversation with Vitti about his job status out of respect for him, not an "effort to coerce" Vitti.
"When the superintendent did not respond to that conversation with a more effective plan, or even a plan for a plan … I called a meeting to discuss the path forward" and to "have a conversation," Smith-Juarez said.
General Counsel Jason Gabriel noted that the contract was clear, and if the board chose to terminate, it could be for cause or without cause.
Vitti would get an 18-week severance, unused vacation money and sick leave, in the event of board termination.
"To clarify," Gabriel said, "you would not be on the hook" for Vitti's entire contract.
Gabriel addressed communications in a policy context, saying that board members can enunciate policy positions, while discouraging the use of liaisons to sway votes.
Media interviews, for better or worse, allow communication … but there is a thin but real line.
Smith-Juarez asserted that "our job is to be a team and to lead."
"We should set the example. And we should live up to the expectations we have for others and ourselves as well," the chairwoman said.
Board member Cheryl Grimes said the process leading up to this meeting was unusual, given the nebulous notice.
"My question would be, how did we get to this point? The process was very flawed. I'm looking for some reassurance so this doesn't happen again," Grimes said, adding that "some of [Smith-Juarez's] actions" created an impasse.
Smith-Juarez was defensive in response, saying that the previous meeting was ended "without a clear path forward," saying it was "urgent" to discern that path.
"Our children can't wait for two more weeks until we have a scheduled workshop," Smith-Juarez said.
Board member Scott Shine urged for a mediator to be brought in within the next thirty days; Smith-Juarez responded with caveats.
"I don't know that we have necessarily discussed enough what those options are … I'm not sure that I am comfortable doing this in pieces.
Shine and Grimes are both Vitti's strongest allies on the board.
Board member Paula Wright, voice quavering, said that a "spirit of collaboration and teamwork" is not evident.
"It feels a little to me like [the chair] is under attack," Wright said.
"I'm uncomfortable," Wright said, attempting to move the conversation from the personal to the policy.
Grimes noted her take: the board is "broken."
"I've heard the community saying 'get it together' … we're not solving the problem," an emotional Grimes said.
Wright urged an off-site meeting, "in our jeans," where the board relates to each other as people rather than adversaries.
The motion to hire a mediator was heard, and with a 3-3 vote, it failed.
****
After a recess, the Board continued deliberations.
Connie Hall was in a "state of shock" at "achievement gap information," she said.
"Today's conversation … was very enlightening and hopeful," Hall said, saying that it revealed, "what the work is and what needs to happen."
"As a board, we're sidetracked with adult issues and not focused on student achievement. I'm so glad that people can't read my mind, because if they could, we'd need more than a mediator," Hall said.
Becki Couch, as emotional as many of the other board members, decried an "emotionally-charged, knee-jerk reaction" from some members to the meeting between Smith-Juarez and Vitti.
Couch wondered if the discussion of emotionalism would be applied to a male board chair, adding that she did not go to the "media" with her concerns, and bemoaning the people who pay taxes getting information through "headlines."
Couch noted that Vitti promised "dramatic growth" in achievement in 18 months, and it's been three years.
"These communities have been waiting too long. These children have been waiting too long. They need someone who believes in them today," Couch said, before pointing out that the "media frenzy" obscured discussion of other issues, such as approval of positions in the budget with lapsed salaries, a "dangerous budget practice."
"The community wouldn't know that with the current narrative," there is an "instability of personnel in the district," Couch added.
"It's easy to go to the media and cry foul," Couch said, adding that she is "starting to lose faith" in the superintendent.
Paula Wright likewise noted she had not had conversations with and through the press, urging talks "with respect" and not in the headlines so that the board can focus on "subgroup data" related to vulnerable populations.
Wright noted that an article that appeared Monday related to this meeting "shut down" communication, undermining the authority of the chairwoman.
Superintendent Vitti, after almost 2.5 hours, was allowed to speak.
"There's always another side of the story … an explanation," Vitti said, describing at great length his "passion" for this role.
"I have said to you each individually, and I say it publicly — I apologize if I said some things out of passion for this work," Vitti said.
"If we're going to tackle this achievement gap," Vitti added, it is imperative to "come together as a leadership team."
"I am deeply invested in this district … I want to move forward," Vitti said.
Smith-Juarez affirmed the "collective commitment to do what's best for children."
"We have that passion. We have those commitments. It's integral to who we are and why we sit in these seats," the chair said.
"That being said," Smith-Juarez added, "I want us to focus on the results."
"I deeply appreciate your apology," she continued, also apologizing if she "ever acted out of turn."
While the chair doesn't want to "take away from the success," she reiterated that there is "much lacking" and to resolve those deficits, "difficult conversations" are needed regarding "how do we do differently, what do we expect, and how do we get there."
Grimes noted this meeting was noticed for an hour, almost three hours in.
"This is a journey, not a sprint. There is no community in this country that has turned around a school district in this amount of time."
"We have to respect each other, and we have to respect the superintendent, and we're not doing that," Grimes said.
Smith-Juarez wanted to keep the meeting going, saying "we haven't moved the ball forward … we don't have a next step."
"I'm not comfortable getting up from the table today without more structure," Smith-Juarez said.
"I hear a lot of I-I-I-I," Grimes countered, "but I'm not sure what the purpose of today's meeting was" and, "I think it's very unfair to have us sit here for as long as you want us to sit here … this meeting was noticed for an hour."
"I can't do this anymore … I have other obligations," Grimes said, before leaving.
But the show went on.
Becki Couch suggested a board "manifesto" to outline targets for achievement.
Vitti accepted the board's opinion that "targets aren't aggressive enough," adding that his goals were governed by achievement targets in large urban school districts both in Florida and beyond.
"I understand that there needs to be a sense of urgency," Vitti said, adding that he is "comfortable with a higher set of targets as long as they are realistic."
"I don't know how we move the conversation to the next point," Vitti added.
The board will meet Monday to discuss steps forward. And Smith-Juarez urged that Vitti "communicate with the board" as opposed as "through the media."
Vitti allowed that early in his tenure, he had communicated through the media, qualifying that by saying it hadn't happened recently; he vowed to speak with the board, before speaking with the press, going forward.
Couch chimed in, saying that she wanted board members not to make accusations through the press.
Shine got heated; he then spoke up, vowing to go to the media if he feels the district is in danger.
"I will never withhold information from the public," Shine said, "and I think we need to end this meeting."
This group will reconvene Monday at 9 a.m. for more of this civil and productive discussion, in a workshop format.