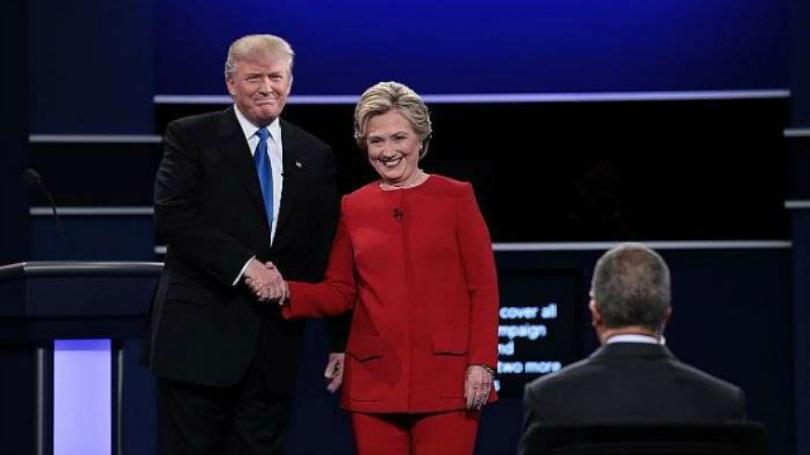 A University of North Florida Public Opinion Research Lab poll of 696 likely voters shows Hillary Clinton with a substantial lead in a two-way race with Donald Trump in the presidential race, but within the 3.8 percent margin of error in a four-way race with Gary Johnson and Jill Stein in the mix.
In the two-way, Clinton leads Trump 47 to 40; in the four-way, Clinton leads Trump 41 to 38, with Johnson taking six percent and Stein three percent.
The main critique of UNF polls is they historically skew to the left, having incorrectly predicted in 2014 the election of Charlie Crist over Rick Scott and the passage of Amendment 2.
Undoubtedly, Republicans will pick apart these results, especially in the two-way race, where the UNF poll shows Clinton with momentum.
****
Notable: the poll is predicated on a universe of voters that is 40 percent Republican, 40 percent Democrat, and 20 percent NPA.
UNF PORL director Dr. Michael Binder, in a conversation Wednesday, pointed out third-party voters break toward Clinton in a two-way race, which explains why the Clinton campaign has been worried about Johnson in recent weeks.
"The size of Clinton's lead drops when the additional candidates (Johnson and Stein) are listed in the question. This suggests that the Clinton campaign should perhaps perceive Johnson as a threat, who is taking more votes from her than Trump," Binder said.
Binder also asserts Clinton received a "bounce" after last week's debate performance; the poll, which encompassed the period from Sept. 27 to Oct. 4, would not have shown any commensurate bounce Trump might have gotten from Mike Pence's strong performance in the vice presidential debate.
There are a number of other important findings in this live phone call survey.
****
For one, Clinton and Trump still have strong negatives.
Binder said, "While neither candidate has high favorability for the majority of likely voters in Florida, Clinton's net negative 9 percent is better than Trump's net negative 23 percent."
Clinton is regarded unfavorably by 54 percent of the electorate; Trump, by 60 percent.
Meanwhile, motivating almost half of voters for each candidate is opposition to the candidate on the other side.
Forty-six percent of Trump voters are driven by a desire to vote against Clinton; 43 percent of Clinton voters are motivated by an urge to vote against Trump.
The poll assumes 55 percent of voters will be female: when broken down by gender in a two-way race, Trump leads 46 to 40, while Clinton holds a 53 to 36 edge.
When the two-way race is broken down by ethnic lines, Clinton enjoys a spectacular 85-point lead with black voters (86-1), and doubles Trump (56-28) with Hispanic voters.
With white voters, Trump leads Clinton 51 to 37.
Whether Republican, Democrat, or NPA, the most important issues to voters are "jobs and the economy" and "terrorism."
The poll involved live dialing exclusively, with 68 percent of respondents contacted via cellphone and the rest via landlines.