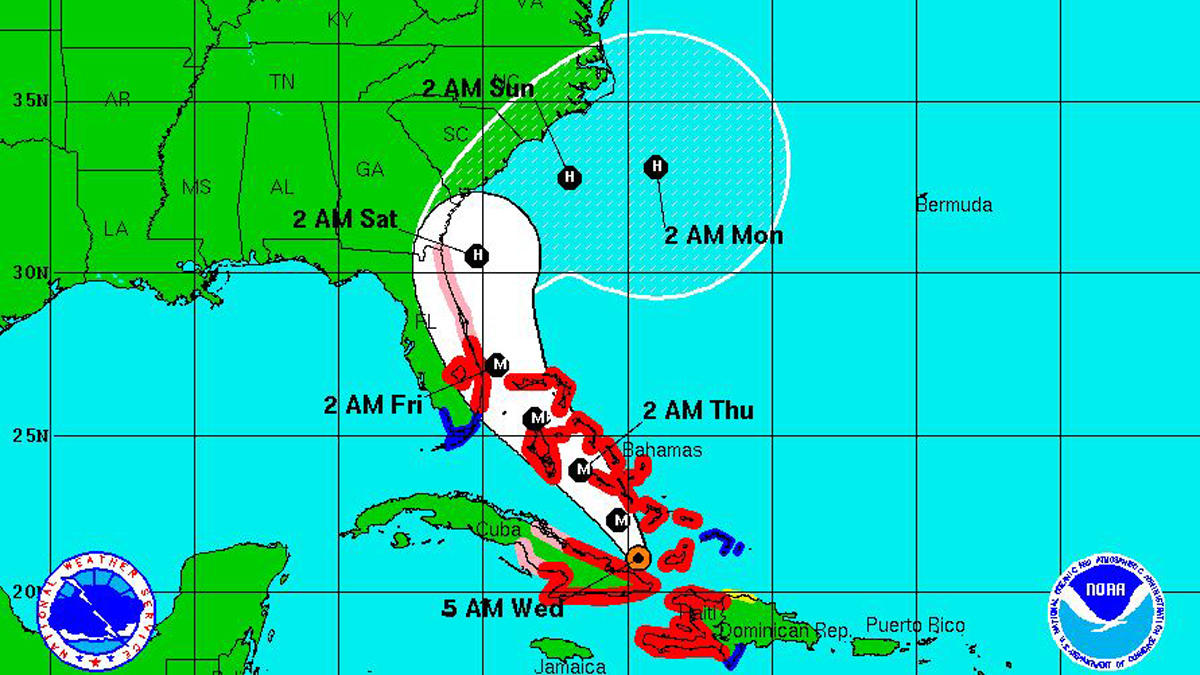 The Sandy aid bill, providing $9.7B in aid, otherwise passed unanimously through the Senate.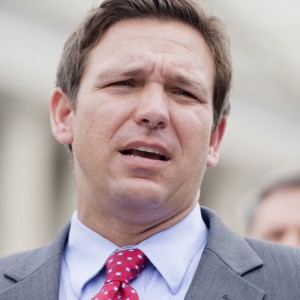 Thousands of Floridians are heading for higher ground as Hurricane Matthew approaches South Florida and the state's Atlantic coast. The storm, a Category 3 as of this writing, could make landfall in South Florida or the along the east coast sometime later this week.
And even if — by some miracle — Matthew does not directly hit Florida, its path is almost guaranteed to bring hurricane-level winds and damage to millions of people living along the coast.
With the approaching storm, Matthew will also bring another type of tempest — to North Florida Republican Ron DeSantis.
In January 2013, DeSantis — newly elected to Florida's 6th Congressional District, which covers Jacksonville through the north of Orlando — was one of the 67 House Republicans who voted against flood insurance assistance for victims of Hurricane Sandy, after it recently wreaked havoc on the New York-New Jersey area.
That bill, providing $9.7 billion in aid, otherwise passed unanimously through the Senate and was overwhelmingly approved by a (rare) bipartisan vote in the House.
"I sympathize with the victims of Hurricane Sandy and believe that those who purchased flood insurance should have their claims paid," DeSantis said in a statement. "At the same time, allowing the program to increase its debt by another $9.7 billion with no plan to offset the spending with cuts elsewhere is not fiscally responsible."
Paradoxically, DeSantis' district now finds itself in the crosshairs of Matthew, which could have a double-barreled force even greater than that of Sandy.
Again, Matthew is almost certain to cause (at the very least) significant flooding and other related damage in much of Florida.
"The problem with the Sandy package was, if you look at it, only 30% of it was going to be spent in the first two years," DeSantis told the St. Augustine Record in a June 2013 interview. "It actually appropriated money out to 2020 and 2021, things that could not in any way be said to be emergency spending. It just was so much extraneous stuff."
One could assume Florida is going to see quite a bit of such "extraneous stuff" over the next few days.
On Wednesday, DeSantis tweeted this helpful warning: "We must take precautions & be prepared for #Matthew. You can build your emergency plan here: http://flgetaplan.com/ #HurricanePrep."
While that's all well and good, it will certainly be interesting to see how DeSantis votes next week.
We must take precautions & be prepared for #Matthew. You can build your emergency plan here: https://t.co/blkxiYx0XK #HurricanePrep pic.twitter.com/BcjwYMJBHY

— Ron DeSantis (@RonDeSantisFL) October 5, 2016