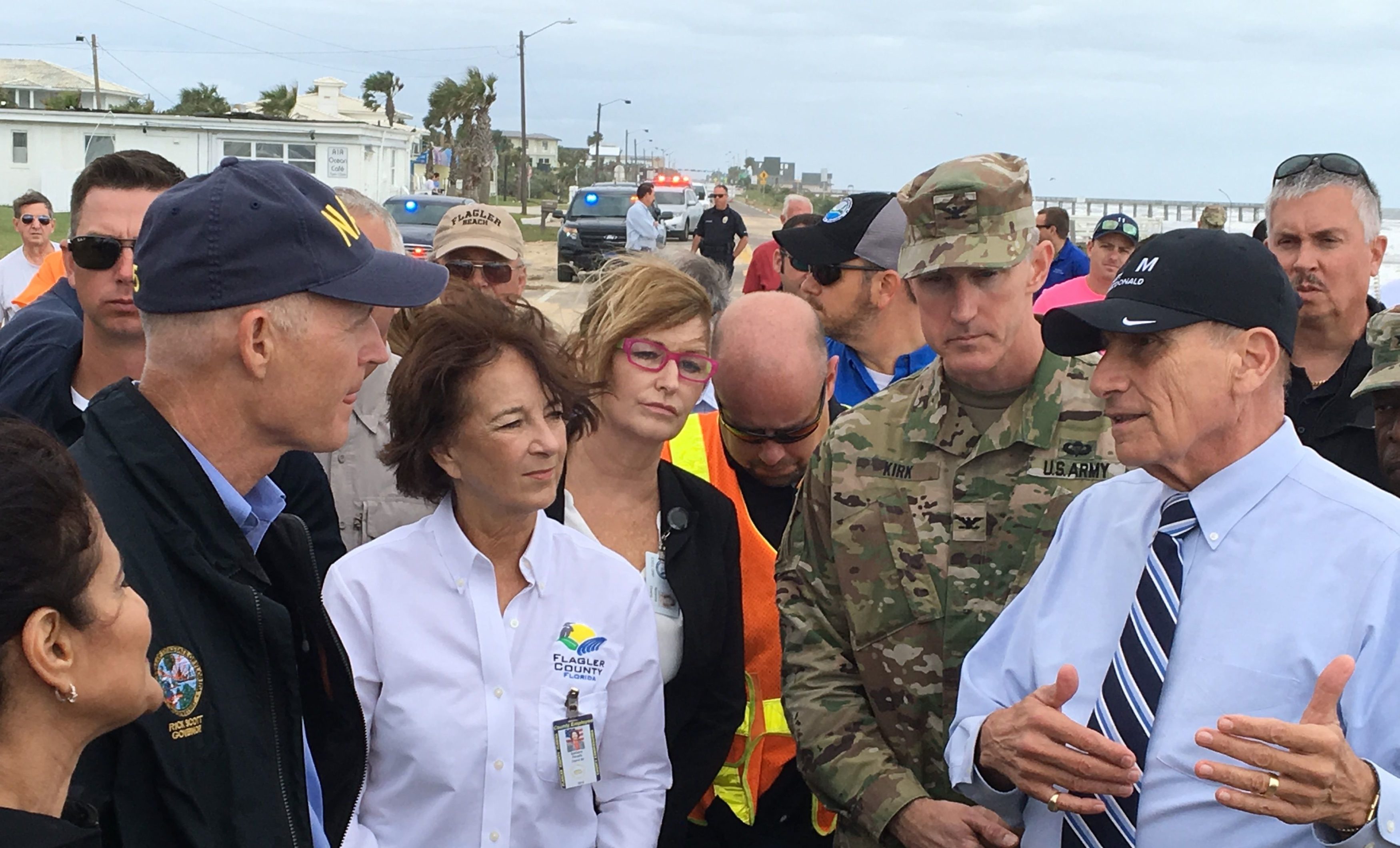 U.S. Rep. John Mica said Monday he's using his influence as chairman of the House Subcommittee on Transportation and Public Assets to work with the Federal Emergency Management Agency in its restoration efforts from Hurricane Matthew's swath of damage along Florida's northern Atlantic coast last week.
Mica toured hard-hit areas of Flagler County and other counties with Gov. Rick Scott, Florida Department of Transportation Secretary  Jim Boxold,  and federal and local officials. The congressman said he would work to ensure federal funds become available for rebuilding and recovery, including opening a disaster center in Flagler and other areas.
"What I saw today was the most significant damage to infrastructure in Florida from Hurricane Matthew, as more than one mile of A1A has collapsed into the ocean," Mica stated in a news release.
After the site visit, Mica inspected the Florida National Guard historic headquarters in St. Augustine, which was hard hit by the storm. He met with Florida Nationa Guard officials at their armory outside of St. Augustine, from which they are conducting their statewide storm relief efforts. Mica also inspected damage in Volusia and Brevard counties, following up similar inspections in Orange and Seminole counties he performed yesterday.
 Thursday, there will be a follow-up meeting to review the preliminary engineering of the highway restoration.
Mica, of Winter Park, is seeking re-election in Florida's 7th Congressional District in an increasingly competitive race against Democratic nominee Stephanie Murphy, also of Winter Park.