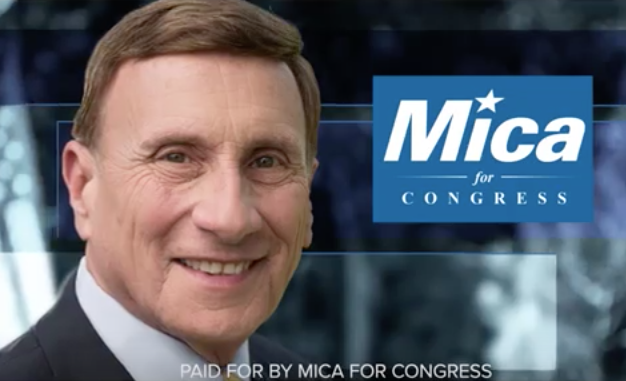 Republican U.S. Rep. John Mica was hit with a formal complaint to the Federal Elections Commission Friday alleging he and his campaign violated federal law by failing to present proper campaign disclosures in a TV commercial airing in Florida's 7th Congressional District race.
The ad already has been changed to present the correct disclosures, Mica's campaign said Friday afternoon.
The commercial, according to the complaint, failed to have the proper written disclosure at the end, and improperly used a video disclosure of Mica approving the ad at the beginning.
The complaint, filed by Steve Barnes, a former Seminole County Democratic Party chairman, declares, that Mica and his treasurer, Edward Langdon, "failed to comply with the commission's disclaimer requirements for a television advertisement that they have approved and sponsored. As a result, the FEC should immediately investigate and levy appropriate sanctions …."
Mica faces Democrat Stephanie Murphy in CD 7, which covers Seminole County and north central and northeast Orange County.
"The ad has already been changed after the producer of the ad put in the disclaimer in the wrong sequence, but anyone watching it can clearly see John Mica for Congress approved and paid for the ad with the disclaimer at the beginning," said Alan Byrd, spokesman for Mica's re-election campaign. "This pales to Stephanie Murphy hiding her multi-million-dollar net worth for nearly two months past the deadline to disclose."
Murphy was hit with an ethics complaint last month for filing her personal financial disclosure 52 days later than required.