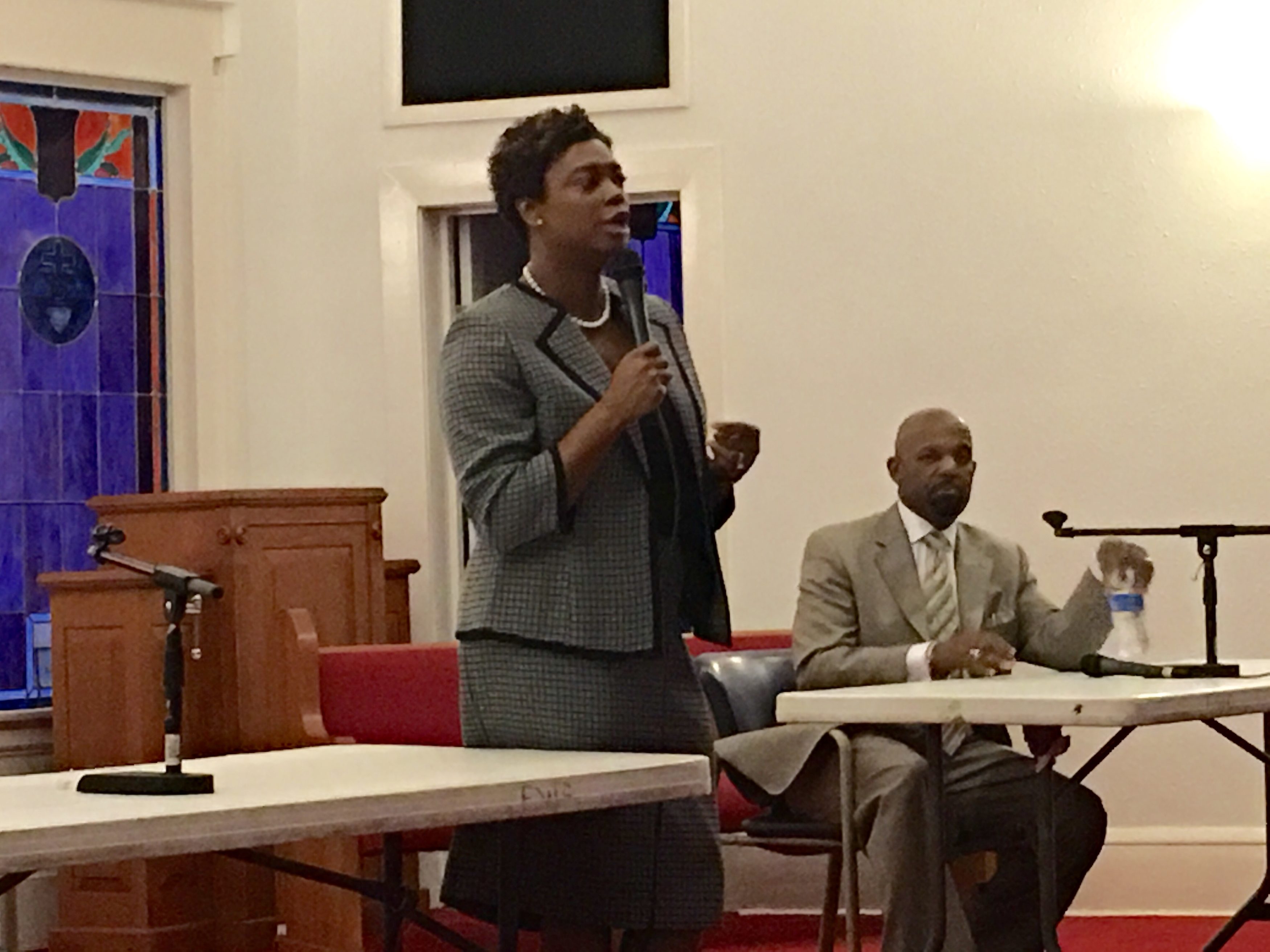 In the race to replace former Rep. Reggie Fullwood in House District 13, GOP Pastor Mark Griffin still leads the money race.
But Democrat Tracie Davis is making a late surge.
The gap in resources between Griffin and Davis is still real: Davis has just over $11,000 on hand; Griffin has over $26,000 on hand.
However, in the week between Oct. 15 and Oct. 21, Davis won the fundraising race, bringing in $15,450 of new money.
Among Davis' $1,000 donors: Jacksonville Greyhound Racing, the Fraternal Order of Police, and the Florida Insurance Council.
Davis — whose campaign comes down to getting voters to "darken the oval" by the name of Fullwood, who is still on the ballot, to elect her — poured most of that money into the campaign.
Of the $12,092 Davis spent during the week, $9,305 went into advertising.
Davis had mentioned getting tangible support for legislators downstate, but as of yet there hasn't been an en masse demonstration of that on her campaign finance report.
Griffin, who has run a disciplined campaign, continued to hew to his plan in the most recent reporting week, bringing in $5,700 — $3,000 of which came from the family of John Baker, a prominent member of the Jacksonville donor class.
Griffin spent $2,837 during the week, the bulk of that on media. This spend follows $9,973 on a media buy in the preceding week.