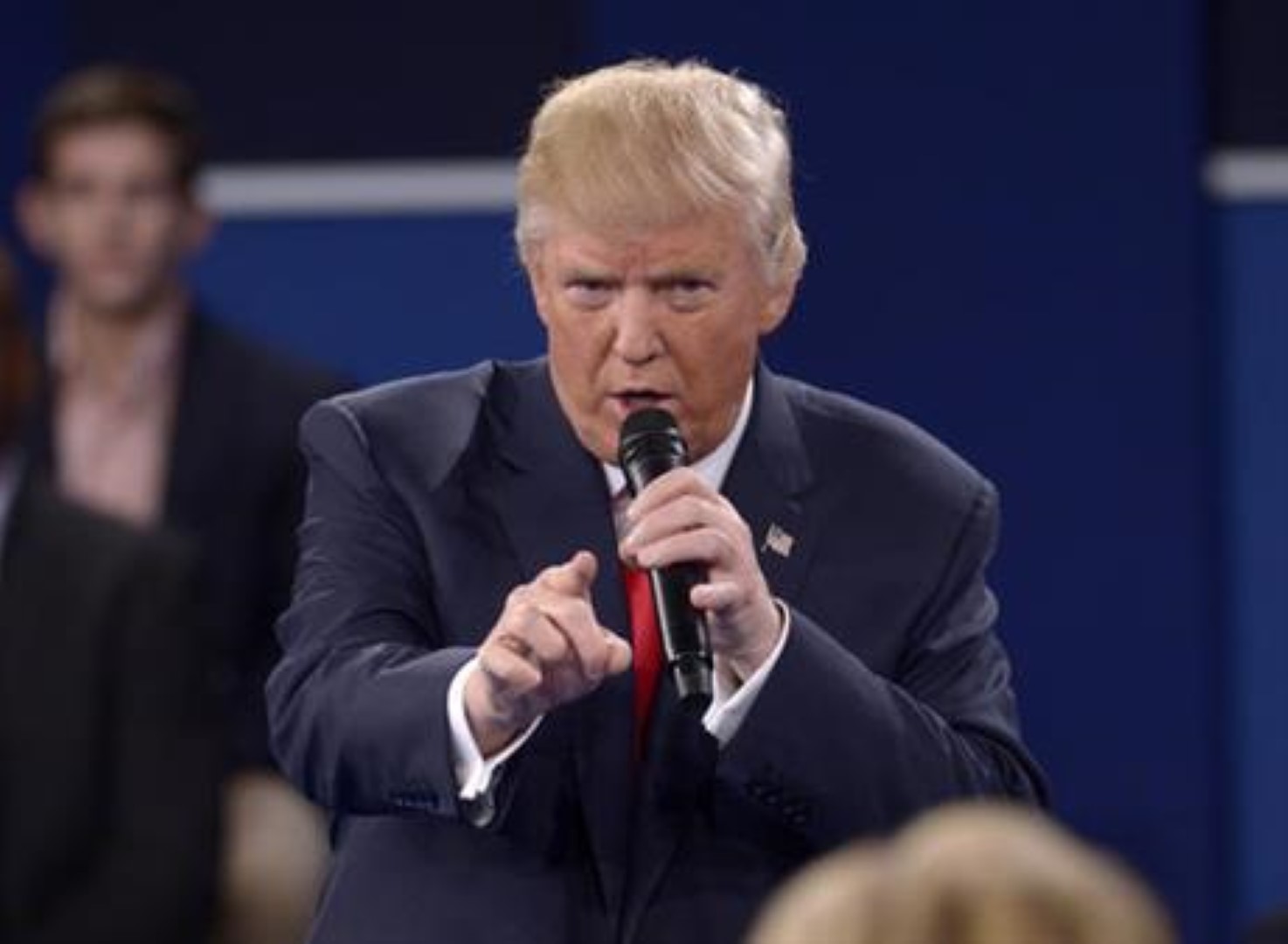 With Donald Trump still down in the polls with a week to go, the edifice of excuses designed to justify his potential defeat is being hurried to completion.
To the foundation stones of voter fraud and a mainstream media conspiracy his campaign manager recently added treason, alleging that if Trump loses it will be, in large part, because he was stabbed in the back by the Never Trump renegades in the GOP.
That is a baldfaced lie. Never Trump did not stab Trump in the back. They stabbed him in the front.
Because Trump is a Republican only in the same sense that the Visigoths who sacked Rome were Romans, a relative handful of actual conservatives in the GOP adamantly opposed him from the moment he descended from on high, riding his Trump Tower escalator, armored in ignorance and spewing venomous bigotry and public policy nonsense.
They would not collaborate in pursuing what they believe would be a Pyrrhic victory, both for the GOP and for the country, if Trump is elected president.
Instead, to their honor and to the shame of all those who did collaborate — all the sycophants, front-runners, apologists, ambition-addled, and faint-of-heart — they resisted.
And they lost. Then they lost some more.
Some, like George Will, Mary Matalin, and Sally Bradshaw, long-time pillars of the GOP, gave up and left the party altogether, disgusted and demoralized. But others, like Sens. Ben Sasse of Nebraska, Jeff Flake of Arizona, and Mike Lee of Utah, soldiered on.
Here in Florida, Hispanic leaders like U.S. Reps. Ileana Ros-Lehtinen and Carlos Curbelo from Miami are unflinching in their opposition to the Trump candidacy for obvious reasons, and they are seconded by others around the state made of similarly stern stuff, like Will Weatherford, former speaker of the Florida House of Representatives, and Rick Wilson, a longtime Republican political consultant, just to name two among many.
But compared to the swollen ranks of right-wing populist true believers, Hillary-haters, and reflexive Republicans, all marching in lockstep behind Trump, the front line of Never Trump warriors is thin indeed. The fact is, Never Trump acting alone are too few to deprive Trump of the 90-plus percent of Republican votes he must have to win.
They are not alone, however. Behind them in the shadows are the Mumblers.
The Mumblers are all those elected Republicans who, horrified by Trump's nomination but too fearful to publicly swim against this year's fast-running tide of right-wing populism, mumbled once when asked where they stood, "I will support the nominee," and then disappeared, never to be seen on the presidential campaign trail.
You could hold a Trump rally in the front yard of just about any Mumbler in America with Ivanka standing next to her father and be confident the Mumbler would not be home that day, or on any other day Trump is in the same ZIP code.
Obviously, the Mumbler contribution to the Never Trump cause is passive, but it is nevertheless important. While the broader resistance to Trump by GOP big feet, including the Bush family, Mitt Romney, Lindsey Graham, John Kasich, John McCain and others, signals wavering Republicans that it is all right not to vote for Trump, the collective inertia of the Mumblers dampens voter intensity and makes rank-and-file Republicans not caught up in the mass psychosis that is the Trump phenomenon less likely to buckle on their swords and go to war on his behalf, or to even vote.
Then there are the Ditherers, exemplified by Sens. Marco Rubio, Kelly Ayotte, and Deb Fischer, as well as House Speaker Paul Ryan.
Too frightened to resist Trump openly and too frightened to embrace Trump fully, the Ditherers fall squarely between the two stools, pleasing no one, and surely embarrassing their families and friends in addition to their constituents. But even so, their public agonies of indecision and inconsistency speak ill of Trump, and, thus, they too aid the effort to defeat him by calling into question his fitness for office.
Intentionally or inadvertently, many in the GOP have contributed their mite to stopping Trump, but none have contributed more than Never Trump, the point of the Republican anti-Trump spear.
Far from being a cowardly stab in the back, the long, dogged battle that Never Trump has fought against Trump has been face to face and out in the open for all to see.
And, win or lose, in that their glory lays.