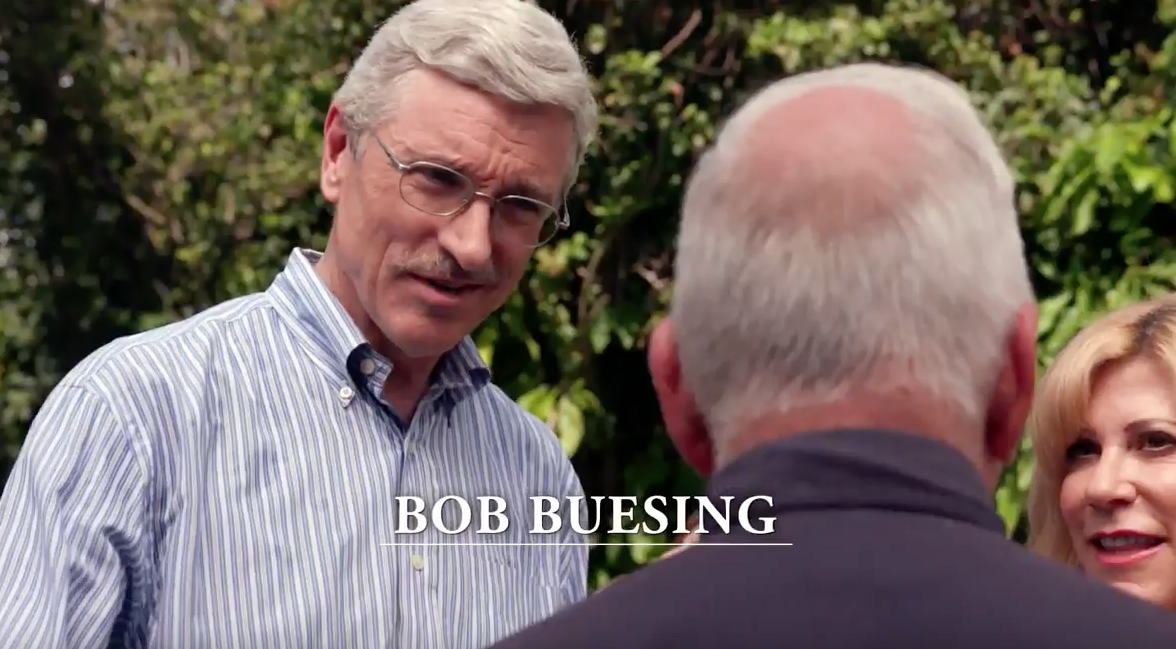 Bob Buesing has gone to the airwaves to make his final pitch for voters in Florida's state Senate District 18 race.
In his new ad, called "Kitchen," now airing on broadcast and cable stations in the Tampa Bay area this week, the Tampa Democrat makes the case that "Florida politics just don't reflect real people anymore," as shots of regular voters are shown staring straight into the camera (including former University of Tampa political science professor and major local Democrat Rich Piper). "Problems don't get solved by who shouts the loudest," Buesing says. "In real life, they get solved here," he says, standing in front of a kitchen table.
There's been lots of money spent in the SD 18 race between Buesing, Republican Dana Young, and independent Joe Redner, who has paid for more ads in the election than any of his many former runs.  Sheldon Upthegrove also is in the contest.
Public and private polls released recently show Young maintaining a slight lead over Buesing. The district encompasses parts of South Tampa and western Hillsborough County.