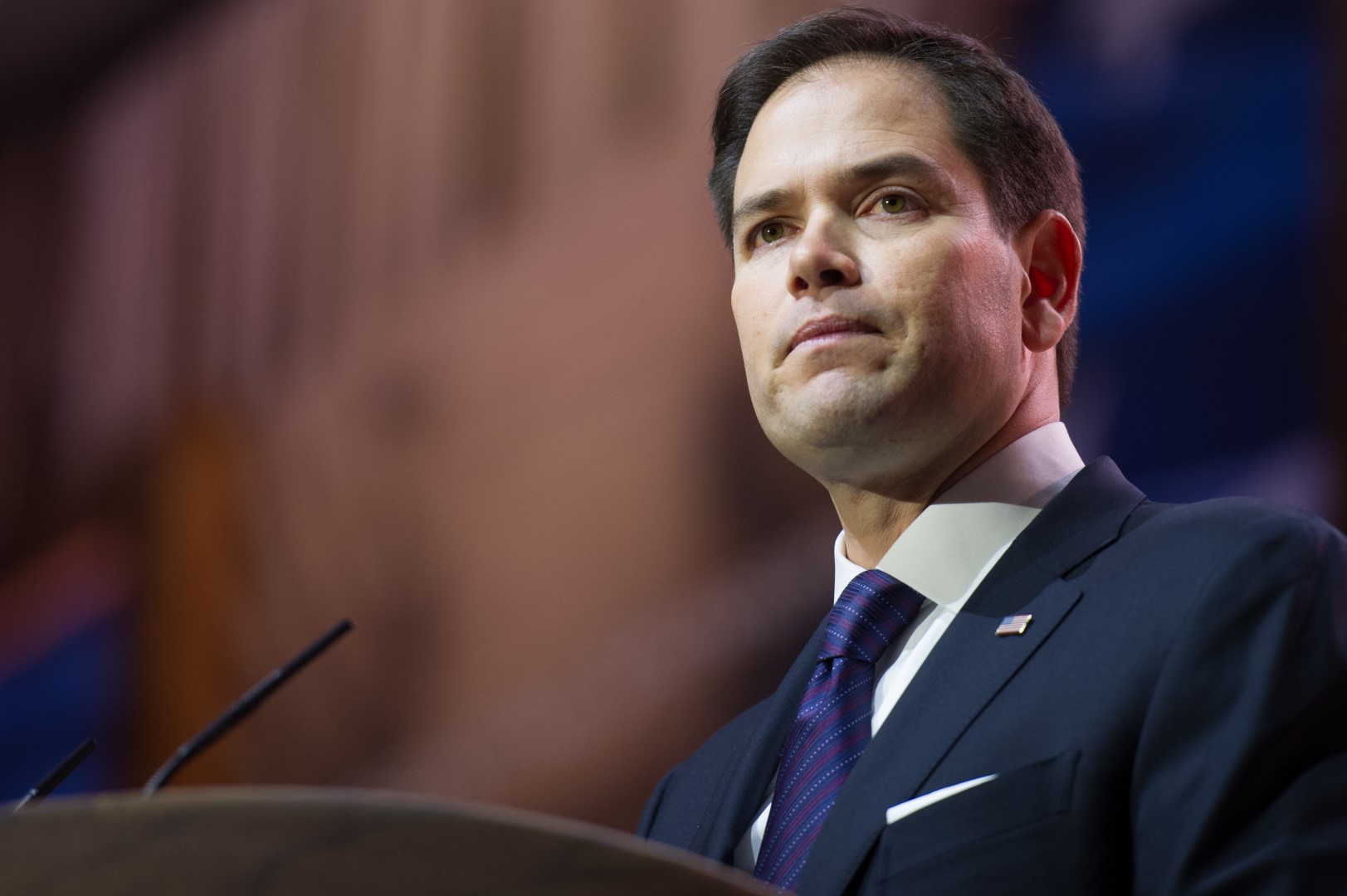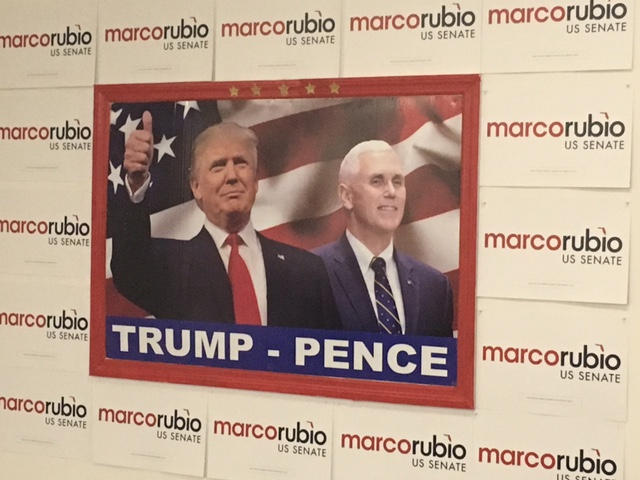 The most notable thing about Sen. Marco Rubio's last visit to Northeast Florida as a 2016 candidate: one last illustration of the fact that while he never actually got comfortable with the idea of Donald Trump as GOP standard bearer, one of his strongholds of support — Duval County — made peace with it long ago.
Consider the gap between the rhetoric of two of those who spoke before him (John Rutherford, GOP candidate in Florida's 4th Congressional District, and State Sen. Aaron Bean).
Both men — who were enthusiastic speakers at Thursday's Trump rally in Jacksonville — doubled down on that enthusiasm on Saturday night at a campaign event on Jacksonville's Southside.
Rutherford's voice boomed when he exhorted voters to "make America great again by voting for Donald J. Trump."
Bean referred to a "packed house" of people who "want to make America great again."
Rubio — as well as the man who introduced him on Saturday night, Lt. Gov. Carlos Lopez-Cantera — demurred from such exhortation.
Lopez-Cantera didn't address the top of the ticket at all.
Rubio, in his remarks, did what he's done throughout the campaign: allude to the presidential race, while offering a tepid endorsement of the candidate by way of explaining the importance of the Senate race.
Rubio, after saying that North Florida is "victory lane for those who believe in limited government," did say the "presidential race is extremely important," as "we can't afford a president under FBI investigation."
Then, in discussing the current and future vacancies on the Supreme Court, the senator made an interesting observation.
"You can even survive a bad president," but America "can't survive as a republic" if the court goes liberal.
Rubio did allude to the 2000 presidential race, speculating on what 9/11 would have been like "if it had gone the other way," speculating that 2016 is possibly a "100 vote election" before closing with one of his trademark paeans to American Exceptionalism.
The reality is this, however: if America needs to be made "great again," Rubio's observations about how America "being special is hard" carry less currency than they did in the pre-Trump world.
Rubio was the resounding choice of Northeast Florida politicians before the March primary.
Dignitaries were nowhere to be seen at Jacksonville's jampacked Trump rally at the Jacksonville Landing.
It was only after Trump became the presumptive nominee that they got on board.
When Trump came back in August, the whole group was there: Rutherford, State Attorney Angela Corey, various council members, and (to the consternation of the chattering class) Mayor Lenny Curry.
Curry, a former Republican Party of Florida chair, was absent from the last Trump event in town. He's taking a breather from campaign events down the stretch.
Curry has couched his support of Trump as the nominee in pragmatic terms, saying that as a Republican, he is supporting the Republican nominee.
What has become clear during the run up to Tuesday, however: Duval Republicans are enthusiastic about Trump.
And Trump's vision — rooted in WikiLeaks revelations and a sharp critique of federal policy that has ravaged the middle class, via NAFTA, Bush/Obama foreign wars, and a post-2008 recovery that left behind what was left of that middle class — does not accord with that of Marco Rubio, whose paeans to America's unique role in the world would be more at home in the Weekly Standard than amidst the "Lock Her Up" chants at Trump rallies.
If Rubio ever wants to run for president again, odds are good that he will have to re-calibrate his vision, incorporating swaths of populist rhetoric.
Barry Goldwater said it was like "hunting where the ducks are."
The "ducks" have bought in to a Trumpian "America First" vision closer to that of Pat Buchanan than Bill Kristol.
It's hard to imagine what will get them to respond to a call they clearly rejected in the 2016 cycle.