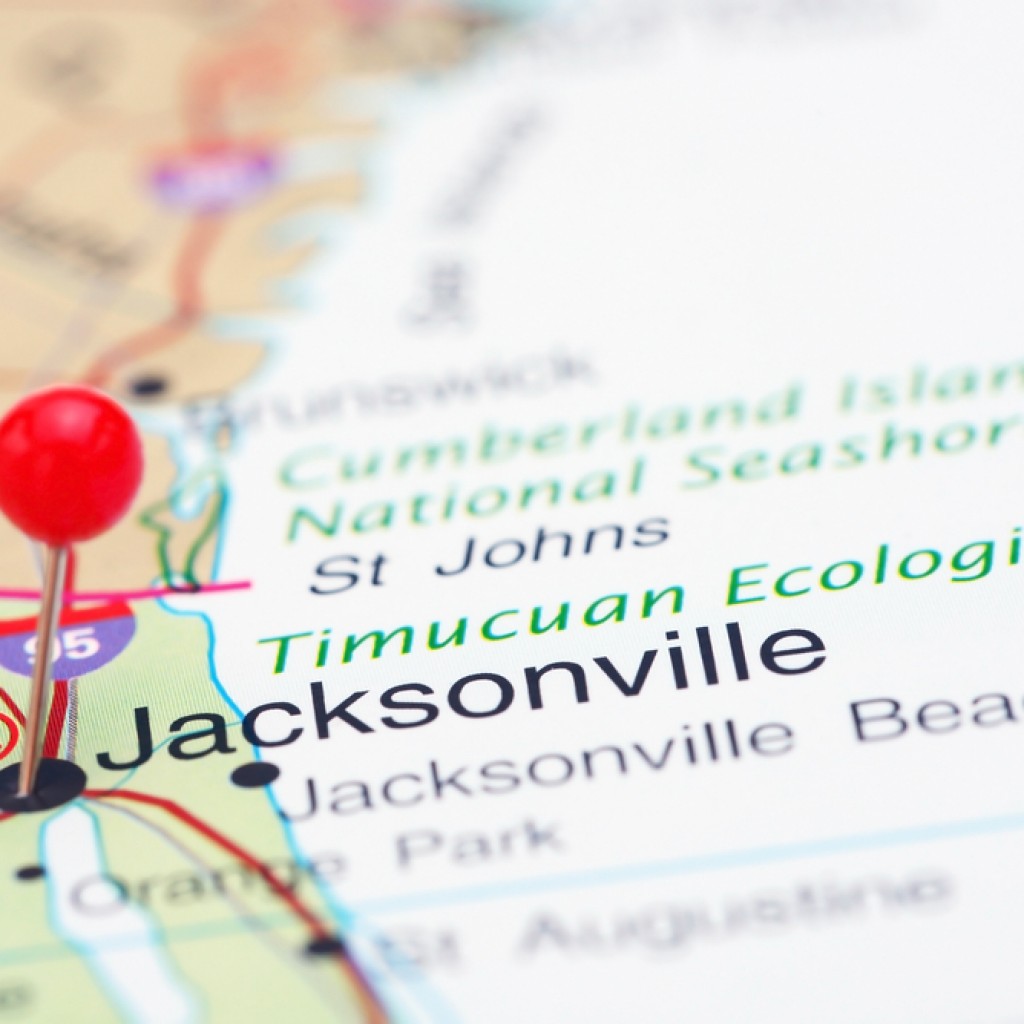 A Republican lawyer with an interest in Second Amendment rights.
A GOP UPS HR manager who, when president of the Jacksonville City Council, led a quixotic effort to remove a nude photograph from the city's Museum of Contemporary Art. And who fought against the appointment of a university professor to the Jacksonville Human Rights Commission.
A Democratic candidate whose name wasn't on the ballot.
A Democratic preacher called the "demon buster" who has claimed to cast out "gay demons," and been quoted as saying the TV gabfest "The View" was ruled by "antichrist spirits," and who spoke "against the witchcraft from the idolaters of foreign countries that want Sen. Obama to be president for DARK PURPOSES."
An Republican engineer who served a support role in the Global War on Terror, and became the youngest ever member of the Duval County School Board.
Who are these people? What do they have in common?
Rep. Cord Byrd from House District 11. Rep. Clay Yarborough from House District 12. Rep. Tracie Davis from House District 13. Rep. Kim Daniels from House District 14. And Rep. Jason Fischer from House District 16.
These are the five new members of the Duval County Legislative Delegation. Due to the nature of the map in Duval County, most were essentially elected during the August primary. And people in Tallahassee will get to know them well between now and 2024.
Below, a primer.
****
Byrd got the most votes (against a write-in candidate) in the general election of any of these five candidates — a function, in part, of how Donald Trump drove turnout in his conservative district that encompasses Nassau and eastern Duval counties.
We interviewed Byrd after his primary win earlier this year, an effort he attributed to ground game and bolstered by pivotal backing from the National Rifle Association.
Byrd was realistic about the pressures faced by a rookie legislator: "as a freshman, I was told 'good luck'," Byrd said, when discussing what he could do in his first year.
However, Byrd's interest in the budget and ensuring that money is "spent wisely" philosophically accords with Speaker Richard Corcoran, whose agenda includes having separate bills for each spending measure, rather than hidden earmarks.
Byrd identified people in the new class with whom he is close.
Jason Fischer is one. And HD 12 rookie legislator Clay Yarborough is another.
****
Yarborough may be the most misunderstood politician in Jacksonville currently.
During his tenure on the city council, the soft-spoken Christian conservative and father of three was lambasted through much of the media for being socially conservative.
While the media bubble didn't get it, the fact was Yarborough accorded (and accords) with the values of his Southside Jacksonville district, especially of those traditionalist residents who say "sir" and "ma'am" reflexively to strangers.
The debates in the crowded HD 12 primary were about as compelling as last night's dishwasher. However, as the dog days of August proceeded, some drama from this sedate race went statewide.
A third-party mailer from the Conservative Leadership Fund surfaced that darkened primary opponent Terrance Freeman's features, raising the ire of Republicans across the state, including Speaker-Designate Richard Corcoran.
Yarborough told us after the primary it came from "outside of Jacksonville" and that he knew nothing about why it dropped.
Outside mailers and money came in for Freeman against Yarborough, from such disparate elements as trial lawyers, business consortia, and gambling interests.
Yarborough held on. And won by almost 10 points.
What can Tallahassee expect from Yarborough?
Continuing the legacy of Lake Ray, a "personal friend and mentor" of long standing.
Ray has led the way on port development and economic policy over the last eight years.
Yarborough told us he also wants a "cohesive delegation," as a lack of cohesion "causes the rest of the state to laugh."
Yarborough has found inspiration in current legislators Jay Fant and Paul Renner (the former now a senior Republican in the delegation, the latter representing Palm Coast after losing a Jacksonville race to Fant by two votes in 2014).
"Public safety, jobs and the economy, and enhancing the quality of life in District 12" motivates Yarborough, he told us this summer.
Yarborough, despite winning by double digits in August and getting over 95 percent of the November vote, almost didn't make it to Tallahassee.
Many members of the business community backed Richard Clark, who played footsie with a run, raising $50,000 when he got in the race, only to decide this wasn't the right time for his family.
As well, Yarborough's interest in a job in the Lenny Curry administration was known.
Yarborough wanted to be liaison from the mayor's office to the city council.
Though other council members who served along with him, such as Republican Robin Lumb and Democrats Johnny Gaffney and Denise Lee, were given $92,000-a-year gigs, Yarborough did not.
A story floating around: A certain Jacksonville insider connected with the shaping of Curry's staff in the summer of 2015 had a conversation with Yarborough last summer, after he was offered a job with Mike Hogan at the Supervisor of Elections office making $60,000 a year.
"Clay, you should have taken it," the insider said.
Clay didn't take it. And now the mayor's office will need to deal with him in a legislative capacity for years to come.
****
Tracie Davis was not expected to go to the State House from HD 13 before April 15.
That was the day popular incumbent Reggie Fullwood was indicted on 14 federal counts, related to campaign finance fraud and malfeasance.
Davis took a lot of heat for challenging Fullwood in the primary, which she lost by fewer than four points.
Then a funny thing happened. Fullwood struck a plea deal, pleading guilty to two counts. He resigned from the House, resigned from the campaign, and the Duval Democrats quickly coalesced around Davis as the replacement candidate.
Davis was running with Fullwood's name on the ballot.
Davis' campaign, in the context of a different candidate's name on the ballot, was a simple premise: "vote Fullwood to elect Davis."
Despite running against a well-connected Republican, Mark Griffin, Davis was in a heavily Democratic district, with a campaign run by a rising star in Jacksonville politics (Garrett Dennis, a city councilman) and with the strong support of Sen. Audrey Gibson, a powerful Democrat with statewide credibility.
Davis won the race by 20 percentage points.
Her priorities in the Legislature won't be that different from Fullwood's. Among them: "wealth building" and bringing jobs to HD 13, including through bolstering small businesses.
In terms of social issues, on the trail she was very comfortable with the Hillary Clinton platform. She also advocated a cautious approach to phasing in medical marijuana. At a debate with Griffin, Davis said she "had some issues" with "legal marijuana," but given medical needs, she wanted "regulations and standards" on the product.
Meanwhile, the other new Democrat from Jacksonville won't exactly be mistaken for a Hillary Clinton Democrat. And she will be an instant hit with the Tallahassee press corps, as one of the most iconoclastic, quotable, and non-doctrinaire politicians in the entire state.
****
Kim Daniels emerged from a fractious primary against Leslie Jean-Bart, the choice of then-incumbent Mia Jones.
Daniels encountered a number of interesting narratives in that campaign. Among them: a confrontation between Jean-Bart canvassers and her own over Jean-Bart's team campaigning in Daniels' home neighborhood, the improbably named Sherwood Forest.
Little John and Maid Marian never got around to endorsing. Daniels, despite facing a candidate running a textbook campaign, parlayed superior name ID and the kind of people skills only an evangelical preacher has, into a primary victory. From there, the victory in November over a doomed Republican was a walk in the park.
Daniels, a product of the Corrine Brown political machine and a supporter of the embattled, soon-to-be-former congressional mainstay, talked to us early in her campaign about what she wanted to do in Tallahassee.
Daniels has some preferences regarding committee assignments. She'd like to be on Education, the Local/Federal Affairs Committee (as she is a Desert Storm veteran), Judiciary (as she has an interest in juvenile justice, and a degree in criminology from Florida State), and Appropriations ("to make sure Jacksonville gets its piece of the budget.")
To ensure Jacksonville gets its piece, she stresses the importance of teamwork with the delegation.
Of all the new members of the delegation, Daniels is the one who seems like the biggest wildcard — especially to members of her own party, who abhor her opposition to expansion of the Human Rights Ordinance in Jacksonville to LGBT citizens.
That said, Daniels got key backing, especially during the run-up to the general election. Jacksonville's public safety unions and key lobbyists, including the Fiorentino Group, offered her support.
What this indicates: the gap between the chattering classes and the stakeholders who rely on reliable votes.
****
Joining these four rookies in Tallahassee: Jason Fischer, a traditional conservative and a pragmatist, who (like all the Republicans in this article) won his race in August, after a brutal primary against Jacksonville political perennial Dick Kravitz.
Fischer courted Tallahassee support months before the primary, and (as is typical with candidates associated with Tim Baker and Brian Hughes) got his campaign finance right before much competition manifested.
Kravitz, who had been in the public eye in Jacksonville since the 1970s, and winning elections since the 1980s, presented a real challenge. He had a number of key endorsements in the primary, including that of then-incumbent Charles McBurney.
Yet Fischer had his hold card too.
Meaningful support from Mayor Lenny Curry, including a robocall, helped Fischer win the primary decisively, ahead of getting over 95 percent against write-in candidates in the general.
Much of that theater happened during absentees and early voting, in a race that Fischer's seasoned political consultant, Tim Baker, called a "brawl."
"Lost [absentee ballots], won early close, and then slammed Kravitz with Election Day," was how Baker characterized the race.
Baker also noted Curry "came in strong for Fischer with tens of thousands raised to his PAC ["Conservative Solutions for Jacksonville"] in the last 10 days and went against [Jacksonville City Councilman] Matt Schellenberg in Mandarin."
And in the perpetual quest to get a speaker from Northeast Florida, of this group Fischer's name is mentioned by some (a suggestion roundly mocked by others).
It's easy to imagine Fischer will be Curry's most reliable ally in the Duval Delegation.
For one thing, Fischer was the only candidate for the state House that Curry endorsed. For another thing, said Fischer after the primary, Curry and Fischer have similar policy visions.
A compelling and coherent policy vision is something Fischer believes will be essential for the local delegation going forward; namely, what Fischer calls a "commitment to unity for our region."
"Jacksonville delivers a lot of votes for our region," Fischer said, and the delegation needs to be "aggressive in making sure to take care of Jacksonville."
To quote a certain political ad running in the Jacksonville market in October and November: "finally, something we all can agree on."
****
Curry, for his part, is optimistic about the upcoming legislative session, in which he expects to build strong relationships with the new members, and build on the city's successes with strong lobbying efforts last session, which were highlighted by getting state approval for a pension reform referendum.
"I have a very productive relationship with the current Duval delegation, and I will continue to build relationships with the new members of the delegation. I have and will continue to work with a team of professionals who ensure getting the highest return for the investment of taxpayers. The successes of our team include a solution to the pension crisis and earned us state resources for infrastructure and public safety," Curry said in a written statement earlier this month.
The players on the team changed radically Tuesday night. However, one advantage that city and regional stakeholders have is the change of that group was pretty much set in August.