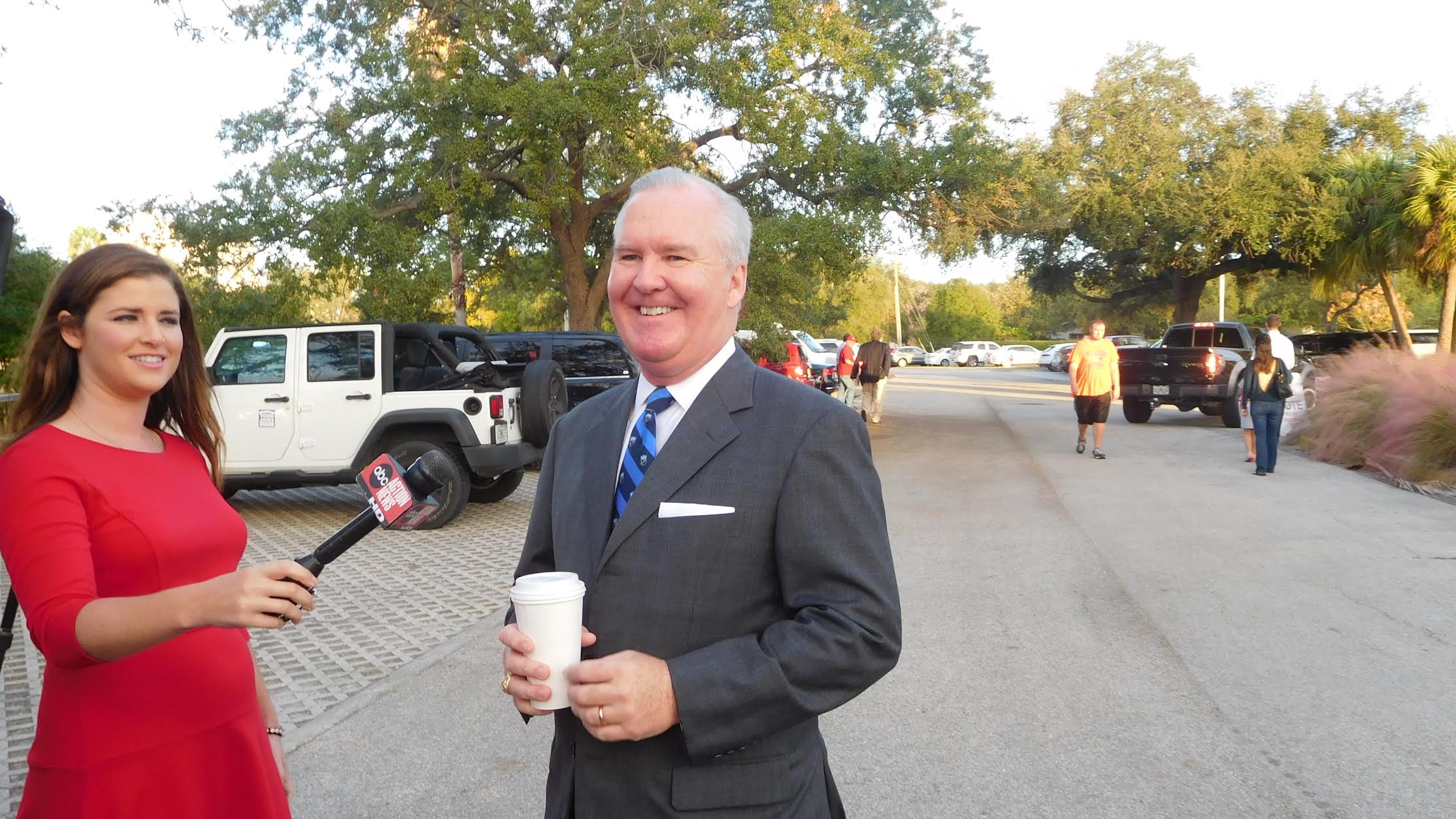 Lifelong Democrat Bob Buckhorn admits it's been rough adapting to a world where Hillary Clinton won't be the next president. The Tampa mayor went all-out for the party's presidential nominee, including a weekend winter trip to New Hampshire just days before the first primary in the nation last February. And while Clinton did take Hillsborough County (along with the other major metropolitan areas of Florida), she lost the exurban and rural areas big time in ultimately losing to Donald Trump by just 1.2 percent in the Sunshine State last week.
Both the national and state Democratic party are in crisis, with the Democratic National Committee and Florida Democratic Party to decide on new leadership in the coming months. Like so many other Florida Democrats, Buckhorn has been here before.
"Obviously anytime you have a loss like this, there's going to be a lot of teeth gnashing and soul searching," the mayor said Tuesday.
"There will be a debate at the national level as to whether or not you move to a more progressive agenda, with people like Elizabeth Warren or Bernie Sanders; or do you try to come back to the center a la Bill Clinton in 1991 and 1992 to drive a message that the middle class mattered, that those rural white working class folks that he could talk to so well have got to be included in the discussion, that it's not just driving up minority participation but have a message that resonates with everybody."
Although he didn't tip his hand as to where he comes down to the different approaches that will no doubt be debated by Democrats going into the holiday season, the mayor historically has come down on the centrist side, and has previously argued that is the only way to win statewide in Florida.
Buckhorn says the conversation needs to begins now among party members in Florida if they're going to successfully defend Bill Nelson's Senate seat (Rick Scott admitted on Wednesday what everyone has assumed is a given — he's looking at running for Nelson's seat). There's also the potential to pick up a cabinet seat (or more) with with all four state office positions — governor, attorney general, chief financial officer, and agriculture commissioner — all open seats in 2018. "We need a message that resonates, not just in the cities, but everywhere in the state of Florida," he said.
Inevitably, any conversation with Buckhorn about politics leads to his own potential participation for one of those seats in 2018 — specifically governor.
Although one-term Congresswoman Gwen Graham has virtually declared her candidacy and there's a movement afoot to draft Orlando attorney and Democratic fundraiser John Morgan, Buckhorn isn't showing his cards just yet, but admits he'll need to decide by early 2017.
"Like a lot of people who are contemplating the future, you have to sort of sift through the carnage of last Tuesday and see what the landscape is, see whether or not there's a path for victory for Democrats there, whether I'm the guy that can carry that torch, that I can inspire people to follow my lead," he said, adding, "ultimately it's gotta come down to whether in my gut whether this is something that I want to do.
"I'm lucky that I've got a job that I love coming to work everyday, and if I choose not to do this, I'm going to be perfectly happy, because I get to finish out an opportunity here as mayor that I have worked for my entire life. It's a good position for me to be in. I do think the state needs new leadership, I think we need a regime change in Tallahassee. And I think that the Tampa renaissance is going to be a pretty compelling story to tell."