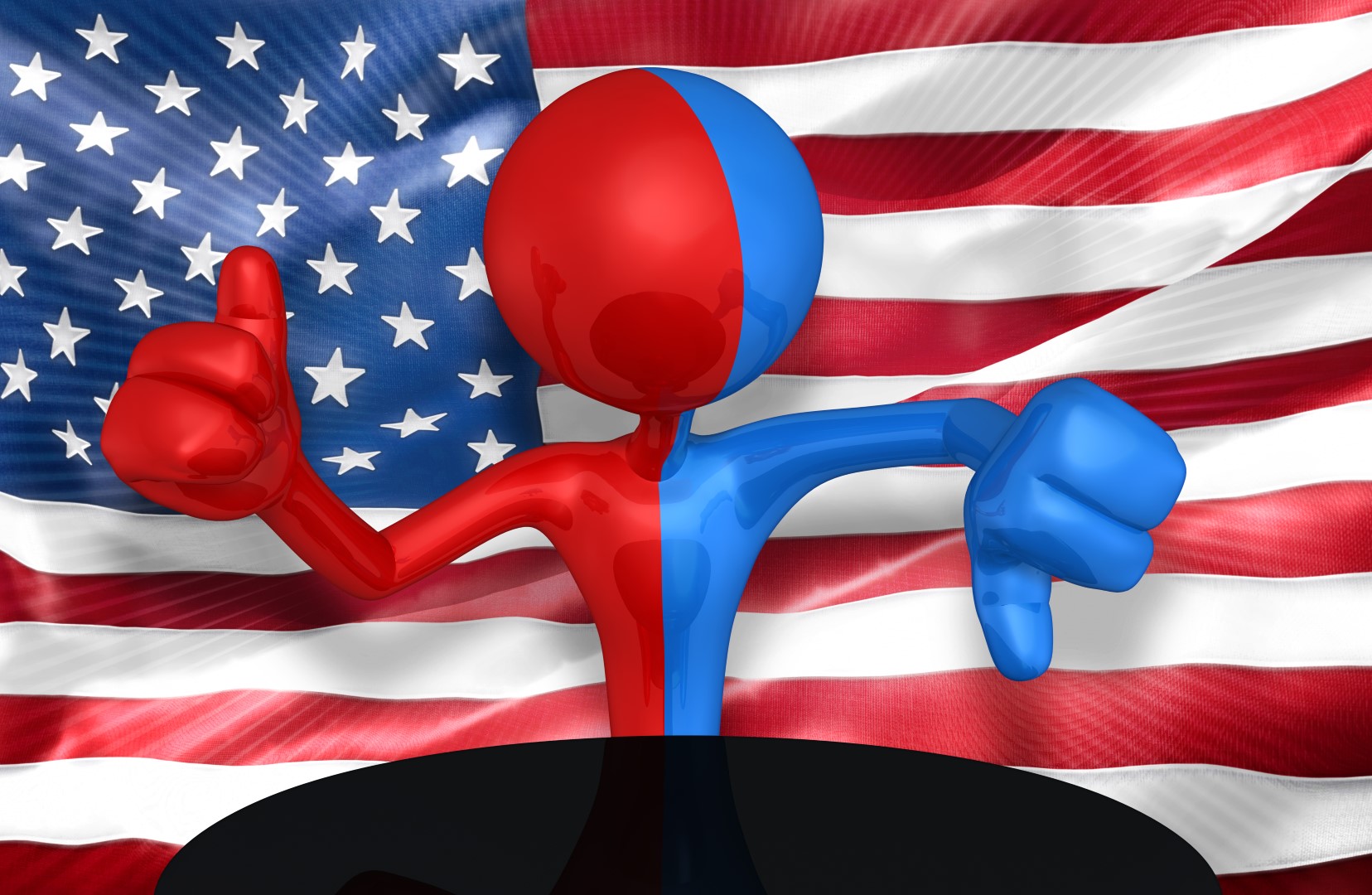 The number of Americans who think the nation is divided has reached an all-time high according to a new Gallup poll.
The poll found 77 percent of Americans see the country as divided, while 21 percent said the country was united.
In 2012, the last time Gallup measured perceptions of unity, 69 percent of respondents said the country was divided, with 29 percent saying American was united.
The lack of optimism is nothing new. Outside of a pair of polls shortly after the 9/11 terrorist attacks, Americans have tended to perceive the country as divided.
The perception of a divided America is more intense among Democrats (83 percent) and independents (78 percent), likely due to the outcome of the presidential election, though more than two-thirds of Republicans hold the same view.
The party split was more apparent when respondents were asked whether President-elect Donald Trump would do more to unite or divide the country.
Nearly nine out of 10 Republicans think he will do more to unite the country, and 43 percent of independents felt the same. Just 12 percent of Democrats think Trump will act as a uniter, compared to 81 percent who think he will divide the country further.
Overall, 49 percent of Americans think Trump will do more to divide the country.
In 2012, 55 percent of Americans saw President Barack Obama would unite the country, and in 2004, 57 percent thought the same of former President George W. Bush.
The survey took in 1,019 responses from adults living in all 50 states and Washington D.C., and has a margin of error of plus or minus 4 percentage points.