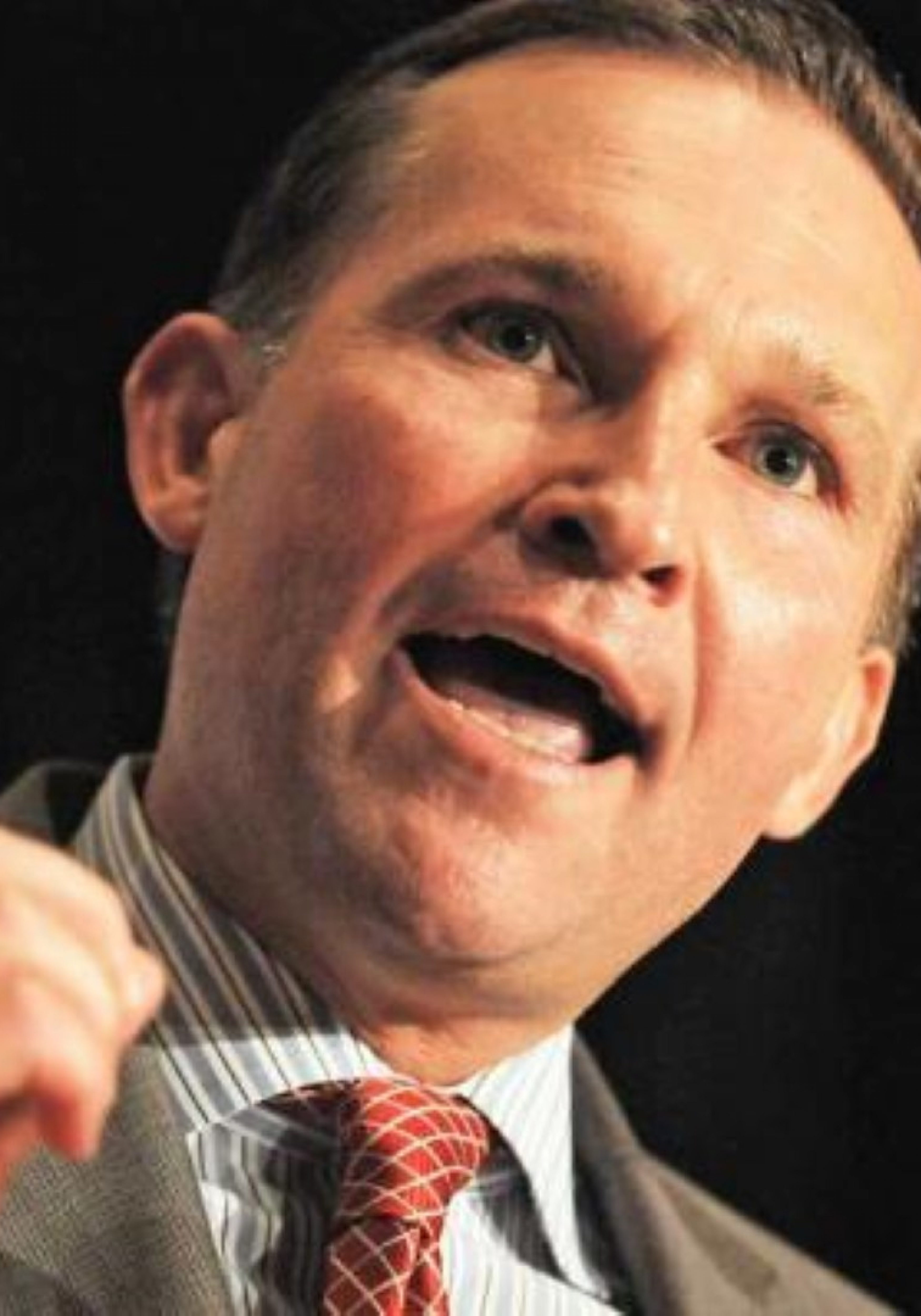 Another day, another pension pratfall for the city of Jacksonville. And this latest one will have big cost impacts, perhaps expanding the $2.85 billion unfunded liability.
Jacksonville Mayor Lenny Curry is incensed about the latest cost overrun from the perpetually beleaguered Jacksonville Police and Fire Pension Fund.
"It has come to my attention," Curry wrote in an email to senior staff Monday, that "the pension fund actuary has been using standards that seem to violate Florida law when calculating the unfunded pension liability."
"The impact could be as much as an additional $45 million to taxpayers when calculating pension costs," Curry wrote, going on to label this "reckless disregard for the taxpayers from the pension board."
Tuesday, Curry gaggled with local media on the subject.
"I'm frustrated," Curry said. "This is more nonsense coming from the pension board. It appears that the actuary has not been using the standard [established] under Florida law in calculating our pension obligation. If that's correct, if what I've learned is accurate, that's going to end up costing the city another $44 to $45 million a year in pension costs."
"It's outrageous … I've asked my general counsel to look at this. Was it intentional? Is it a mistake or was it intentional? If it was intentional, what was the purpose? Who knew it was being done in an incorrect way? Why was it being done in an incorrect way? Were they trying to conceal how bad the pension crisis really is?"
"I don't know the answers to those questions. But at the end of the day, every time we peel the onion back on the pension fund, it continues to disrespect and cost taxpayers more money," Curry added.
"We've got to get out of the pension business! That's what I've been saying with pension reform. We're going to honor the obligations we have to existing employees, existing policemen, and firemen. I told them in the campaign: I believed they were promised those, earned those. But we've got to get new employees out of the pension business," Curry continued.
"It's not sustainable, and specifically when you look at the history of the pension business in Jacksonville; this $45 million problem again speaks to the long story of the pension mess in Duval County," Curry added.
His team is "still gathering facts," Curry added, noting that the current actuary will be leaving in January.
"He did some sort of a true up and said 'here, this is how it's done; we're going to do it this way now.'"
Curry has asked his general counsel to "get an understanding of exactly what happened and what our revenues are."
"We've got to get out of the pension business. They're not sustainable. They're disrupting the city's future. They've crippled our city," Curry said.
Curry noted that, while he wants to honor the commitments to current employees, the August referendum created a mandate for pension reform.
"Pension reform is getting new employees out of the pension business. Getting the city out of it too," Curry said.
Of course, the city's bargaining units all have different views on how that can be done.
The police and fire unions would like to see new employees in the Florida Retirement System; this option is a nonstarter for Mayor Curry, who believes it keeps the city from being able to control costs.
On a happier note, the Jacksonville Supervisors Association is more amenable to having new hires on a 401k plan, though like the other unions, the JSA would like pay raises that greatly exceed the city's offers thus far.
When asked about the JSA's receptiveness to defined contribution plans for new hires, Curry said it was "good," though he demurred in offering a timeframe as to when negotiations with that bargaining unit might wrap.
"We're going to continue to schedule collective bargaining meetings with everyone. General employees, police and fire as we go through this process, and work towards the end, work towards the goal."