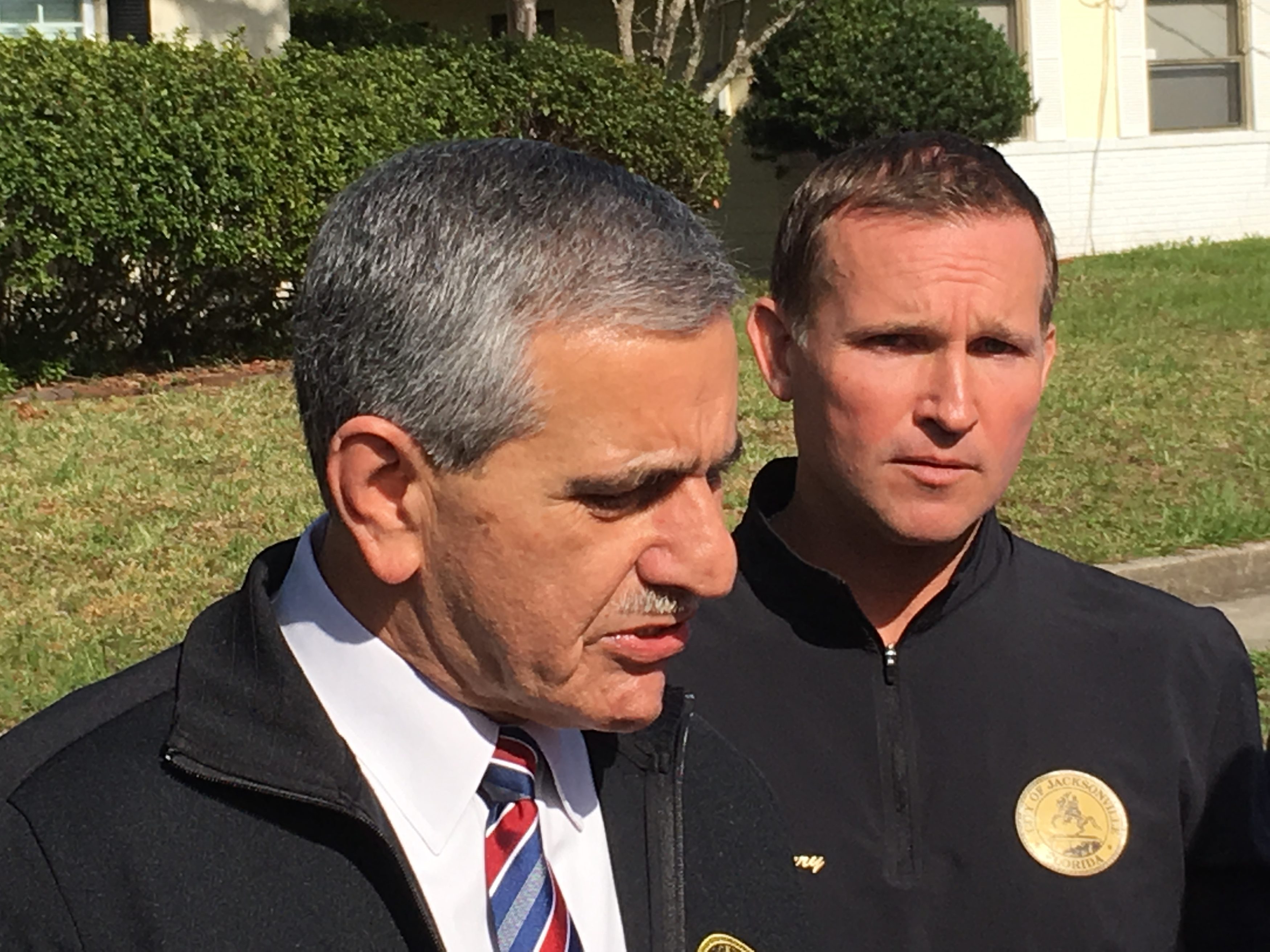 Key Jacksonville officials leave for New York Wednesday, on a pivotal trip for meetings with various bond ratings agencies.
2015's meetings saw a series of upgrades for the city's position.
Thursday sees meetings with Fitch and Moody's. Friday offers some time with S&P.
Mayor Lenny Curry, Chief Administrative Officer Sam Mousa, CFO Mike Weinstein, and Treasurer Joey Greive will all be in the Big Apple.
When Curry was asked how one of the year's big challenges — Hurricane Matthew — will affect the pitch, he said it would be part of the narrative.
"We will tell the story about Hurricane Matthew. It represents our competence in finance and operations. All financial opportunities will be a part of our discussion," Curry noted.
"I'm a reformer and will continue to do the work that leads to reform of the system," Curry added.
Among that reform work Curry is doing: renegotiating pension plans with the city's public unions, and attempting to move at least some unions' new hires to defined contribution pension plans.
While we didn't address that with Curry, we expect his plan — an audacious revision of labor/management relations on the municipal level — has gotten the notice of the ratings agencies.
Curry, a CPA by trade, was able in 2015 to make the ratings agencies feel confident about Jacksonville's outlook, a confidence augmented by the passage of County Referendum 1, which unlocked the possibility of a dedicated sales tax to pay off Jacksonville's $2.85 billion pension debt.
That revenue is contingent on new plans for new hires. It is expected that general employees will be an easier sell, but that challenge is heightened by the numerous bargaining units involved.
While collective bargaining sessions have been happening when all parties' schedules permit, deals have not been struck as of yet with any bargaining units.