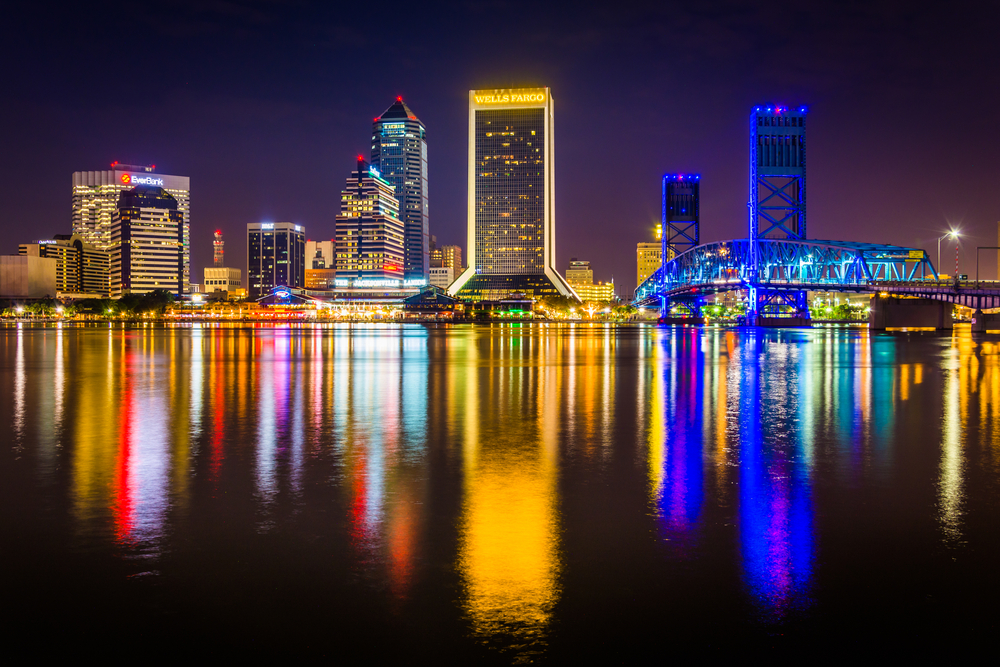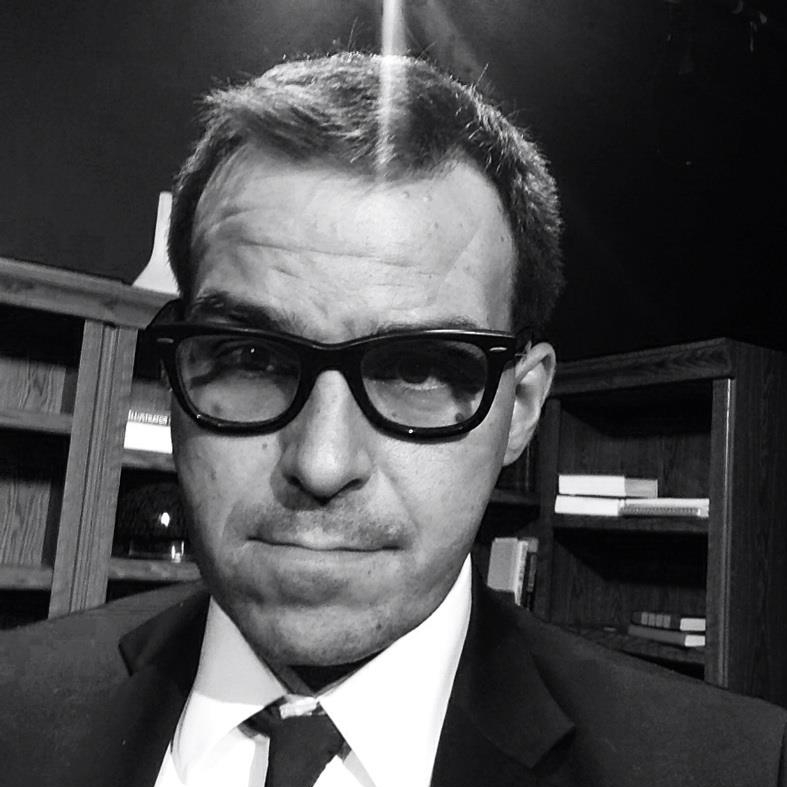 Now that 2017 is all but upon us — after a tumultuous 2016 electorally — what's next for Northeast Florida politics?
One assurance: unlike in 2016, with a massive electoral turnover in the region's Washington and Tallahassee delegations, as well as in both the state attorney and public defender offices, 2017 won't see that.
With that in mind, our crystal ball turns — mostly — to policy.
Though, as you will see, we won't be able to resist a few purely political prognostications.
In the words of Jay-Z (or was it Lenny Curry?) "you can't change a player's game in the ninth inning."
Prediction 1: Duval Delegation will struggle to bring home the bacon.
The smart people (or at least the old ones) will rehearse their now ritualized laments for another year. They will whisper and mutter about how things used to be, back when titans like Jim King ruled the corridors of power in the state capital.
And they will be right.
The Duval County Legislative Delegation is in for two years, relatively speaking, in the cold. House Districts 11, 12, 13, 14, and 16 all have rookie legislators.
You can see the track toward power — or not — in committee assignments.
The only leadership position will be held by the one returning member from Jacksonville — House District 15 Republican Jay Fant — vice chair of the Civil Justice & Claims Subcommittee of the Judiciary Committee.
That lack of stroke, coupled with a darkening fiscal forecast for the Sunshine State and the parsimony of House Speaker Richard Corcoran, is going to lead to fewer appropriations projects coming back to Duval County.
While Jacksonville is lobbying up in Tallahassee again in 2017, replicating the 2016 strategy involving the Fiorentino Group, Southern Strategy Group, and Ballard Partners, expectations will have to be tempered given that every major push will have to be made to legislators from outside the area.
Duval's priorities will be weighed against those of delegations with superior manpower and seniority in the House.
In the Senate, of course, Audrey Gibson and Aaron Bean are seasoned pros. But the House is going to be where Duval's dreams live or die.
Prediction 2: No money for the Hart Expressway offramp removal this year.
Curry wants $50 million in state money for Hart Expressway ramp modifications, noting at November's Duval Delegation meeting that the current setup has outmoded designs and creates public safety issues.
"The ramps were originally designed to bypass the industrialized waterfront," Curry said, a purpose outmoded in the half-century since the original construction.
Indeed, the city strategy is predicated now on utilizing the potential of Bay Street. The goal is to have meaningful tourist attractions at the Shipyards and Metropolitan Park, to augment the latest $90 million capital influx into the Sports Complex.
However, Prediction 1 comes into play: who from outside the area, in a year of dwindling state resources, is going to push for a $50 million road project in Jacksonville's downtown?
Mayor Curry played any number of hold cards during the last session to get the pension reform bill through Tallahassee and onto the referendum ballot. Does he have enough juice to get this ball into the end zone with a line full of untested rookies blocking for him?
Prediction 3: Collective bargaining will not wrap in time for Jacksonville's FY 18 budget
Who will blink first in the current negotiating table showdown between city negotiators and the heads of various unions? And when will they cave?
City hopes have been that they could close a deal with one of the bargaining units by the middle of the year, and that unit would be willing to accept defined contribution plans for new hires.
Out of the units — general employees, police, and fire — the expectation is that general employees would be willing to "take a haircut."
Police and fire risk their lives daily in the field. Meanwhile, there are some general employees whose greatest daily risks is queueing up at food trucks at Hemming Park during lunch.
However, with general employees, there are a lot of moving parts. And even with a bargaining unit as relatively friendly as the Jacksonville Supervisors Association, the city and union are far apart on pay raises.
Throughout the city, many employees took a 2 percent pay cut in 2010, and have yet to see restoration. It means there are a lot of people — and unions — looking to be "made whole."
Thus, a trend. The city offers pay raises that get them part of the way there; the unions counter by saying the raises aren't enough.
Meanwhile, a wrinkle affecting public safety: the 2015 pension reform accord signed into law by outgoing Mayor Alvin Brown, which was supposed to hold for seven years.
The idea behind that accord: relative stability, coupled with an increase in city contributions beyond current levels totaling $350 million in 13 years.
The public safety unions interpret that as not having to agree to anything until next decade.
They could, theoretically, cave. But the world is watching. And by the world, we mean the national organizations of the Fraternal Order of Police and the International Association of Fire Fighters.
Prediction 4: Human Rights Ordinance expansion faces another uphill slog.
The "smart set" wants HRO expansion to the LGBT community — and the "T" is non-negotiable.
The arguments for the HRO expansion are familiar by now: other cities accomplished this years ago, and their moral firmaments remain intact. The cities that have gotten protections for people regardless of sexual orientation, gender identity or gender expression align more closely with the values of corporations looking to relocate to Jacksonville. And it's the right thing to do.
Also familiar by now: a Jacksonville City Council, which has many members who might have said in 2015 on the campaign trail that they support HRO expansion. But in 2016 and 2017, the concerns are more prosaic, about the "language of the bill" and "unintended consequences" of legislation that could, theoretically, impact churches and small businesses.
Despite the fact that enforcement of the ordinance expansion would be in a gray area, there are real concerns about the nightmare scenarios that happened to Christian conservatives elsewhere in the country when they flouted laws and refused to provide service to LGBT people.
Early indications are that advocates have taken a "divide and conquer" approach with the council, each of them lobbying a handful of members. There may be attendant risks to that strategy. It didn't seem to drive the votes in 2016.
Word is by early January, HRO proponents are going to know if they have the votes needed to push the bill through. If you don't see a filing soon after that, you will know there aren't quite 10.
Is there a Plan B?
The way to lobby this council is to pick one lobbyist — my pick would be Paul Harden, who is the best lobbyist in the city — to make a unified, cohesive pitch. Such a pitch would ensure the council is on the same page, and understand both the affirmative talking points and how to undermine concerns of the Christian right.
This is a good ol' boy town. To sell radical change, it has to be through the good ol' boy system.
Prediction 5: The murder rate won't abate, and that will become a problem for the mayor's office.
As I write this (late December), the city of Jacksonville is well over 110 homicides. As of December 21, the numbers was 116.
That's consistent with the range between 2012 and 2015, which was between 109 and 117. Given the realities of Christmas and New Year's celebrations, it's likely that Jacksonville could end up with over 120 homicides.
If so, that would be the first time since 2008.
Mayor Curry has been able to message on the need to improve public safety for a year and a half as mayor and for longer than that on the campaign trail.
However, if the blood tide surges in 2017, blaming it on decisions made in 2012-14 by the "previous administration" will be a strategy with diminishing returns.
The corrective strategies that can be used are already being used. Increased enforcement in the hot zones, coupled with new technology (new for Jacksonville, that is) like Shot Spotter, which allows LEOs to identify where a shot may come from.
However, the question is whether law enforcement can solve problems created by a lack of economic opportunity, educational gaps, family structures decimated from said lack of economic opportunity, to the school-to-prison pipeline.
While there may be nuanced and plausible solutions advanced behind closed doors, the question may be more elemental: can government solve this issue through prevention, intervention, and enforcement? Or is there something larger happening — a societal dislocation?
The mayor would be well advised to message aggressively on the issue of public safety in the early spring, getting ahead of the inevitabilities of the summer to come.
Prediction 6: Alvin Brown continues to resurface
Former Jacksonville Mayor Alvin Brown stopped by the mayor's office to talk to Lenny Curry in December, offering a long-delayed coda to an acrimonious mayoral campaign.
Expect to see more of Brown in 2017.
He didn't lose to Curry by much; there was not some populist wave sweeping him out of office, as was the case with State Attorney Angela Corey and Public Defender Matt Shirk.
And much of the reason for Brown's loss had to do with inept re-election campaign messaging, and an inability to corral a balky city council on pension reform until the end.
Brown is not damaged goods, in other words.
Is he a viable quantity going forward? There may be a platform in which we find out. Sooner than later.
Prediction 7: Democratic demolition derby begins, ahead of local challenge to Al Lawson
Message to Duval Democrats: he's not that into you.
By "he," we mean Rep. Al Lawson, the Tallahassee mainstay who came to visit and left with one of Jacksonville's two congressional seats.
By "into you," we mean that Lawson will put Tallahassee first. That's where his base is.
And that means opportunity for a local Democrat.
Who might that Democrat be?
Alvin Brown's not doing anything major right now; he's a former mayor who has a natural rapport with Curry and Jacksonville power brokers. That could matter.
With former Rep. Mia Jones termed out of the State House, her credibility and gravitas could take her a long way. Undetermined: does Jones have the brashness needed to make a primary challenge against an establishment-friendly Democrat? And could she stack votes in Duval to make up for an uphill slog the farther west the district goes?
Sen. Audrey Gibson is chair of the Duval Democrats. However, she has already filed for another run for State Senate. And, as Lake Ray can attest, it's not a great idea to launch a run for Congress from a party chair position.
Former State Sen. Tony Hill: a name to consider also, at least according to some members of the chattering classes. Could Hill convince local power brokers to back his play?
Out of these four, we still believe Brown has the clearest path with the fewest impediments.
Prediction 8: There will be a homeless day resource center in Downtown Jacksonville
The scene outside of Jacksonville's city hall is like something out of a Hieronymus Bosch hellscape.
The homeless population fills Hemming Park, and on cold days spills into businesses like Chamblin's Bookmine and the public library, inhibiting patterns of usage that might otherwise lead to downtown becoming the destination that city leaders have wanted, ever since department stores cleared out during the Hans Tanzler and Jake Godbold eras.
The reality is that Jacksonville would like to gentrify its downtown. The parallel reality is that much of the homeless problem can be attributed to the lack of a homeless day resource center, which would allow that population to shower, shave, and assume various accouterments of normalcy.
One of these existed when Alvin Brown was mayor, but the Curry administration cut it in its first budget, and didn't restore it in its second.
The days of Lenny Curry taking lunchtime runs through Hemming Park seem to have ended, but what he would see if he were out there would be flocks of dispossessed people, who (whether they are ultimately responsible for their own fates or not) run counter to the brand Jacksonville desires.
Policy Director Robin Lumb has suggested a "well-managed day center for the homeless."
If the mayor were to roll out a proposal for something along these lines, one could expect the timing to be deliberate: perhaps the March ICARE meeting of local socially-conscious church types would be that time.
That would put the proposal — which likely would be in the $1M per year range — out front ahead of the budget season, allowing the mayor to advance other priorities based on a relatively inexpensive gesture that would, in the final analysis, advance public safety.
Prediction 9: The city will reassume control of Hemming Park, but it won't matter much
Speaking of Hemming Park, another big story to watch is whether Mayor Curry follows through with his stated intention to have the city take back control of "the front door to city hall."
Policy Director Lumb noted in an internal memo that "the city does not have a compelling interest in creating conditions in the park conducive to attracting any group of persons looking for a place to 'hang out' for extended periods of time … people who otherwise have no reason to be downtown other than to receive services from homeless agencies, food kitchens, and shelters."
His recommendation: the Parks Department should take control of the park back, stepping up enforcement, and RFPing an event promoter for nights, weekends, and park vendors.
Despite the well-documented issues with Friends of Hemming Park, they had — until recently — offered consistency in presence.
Will the city enforce conditions in Hemming Park in a more aggressive way than it does in Main Street Park? The latter, just two blocks away, has a robust homeless population and no enforcement presence, so to speak.
The Hemming Problem: a symptom of a larger social malaise.
Attempts to remedy Hemming appear to be an ornamental solution to create an oasis downtown for business people. And of course, these attempts have been tried, and have mostly failed, for decades now.
In a way, FOHP was a useful foil for city government.
As long as Friends were engaged, there was the idea that things could improve if the city took control.
If the city takes control, and conditions aren't better next summer than last summer, what happens then?
Prediction 10: Political scofflaws skate on charges
Yes, Reggie Fullwood pleaded guilty to two felony charges in his campaign finance fraud case.
And, yes, Corrine Brown's trial will be complicated by the drip-drip-drop of serial betrayals from her coterie of cronies and hangers on.
And there may be a city councilwoman whose familial barbecue sauce plant was raided by the Feds in December.
But not much will come of any of it.
Will Fullwood serve real prison time?
Will Corrine beat the rap?
Will there be any real consequences for whatever is going on with Jerome Brown BBQ?
The pitchfork mob might want it.
But the case could be and will be made that Fullwood has paid his price already.
That Corrine Brown wasn't aware of what was happening in the name of One Door for Education.
And that Katrina Brown is a limited partner in her family business and had little to do with its inability to meet the job creation goals mandated by her company's $640,000 grants and loans agreement with the city.
While the punitive model of justice exhilarates some, there is a corollary argument.
What's accomplished by locking up Fullwood until he's an old man?
By locking up Corrine Brown for the rest of her life?
These questions seem remote now, but when Fullwood is sentenced in February, and when Corrine Brown's trial starts later this year, they will seem less so.