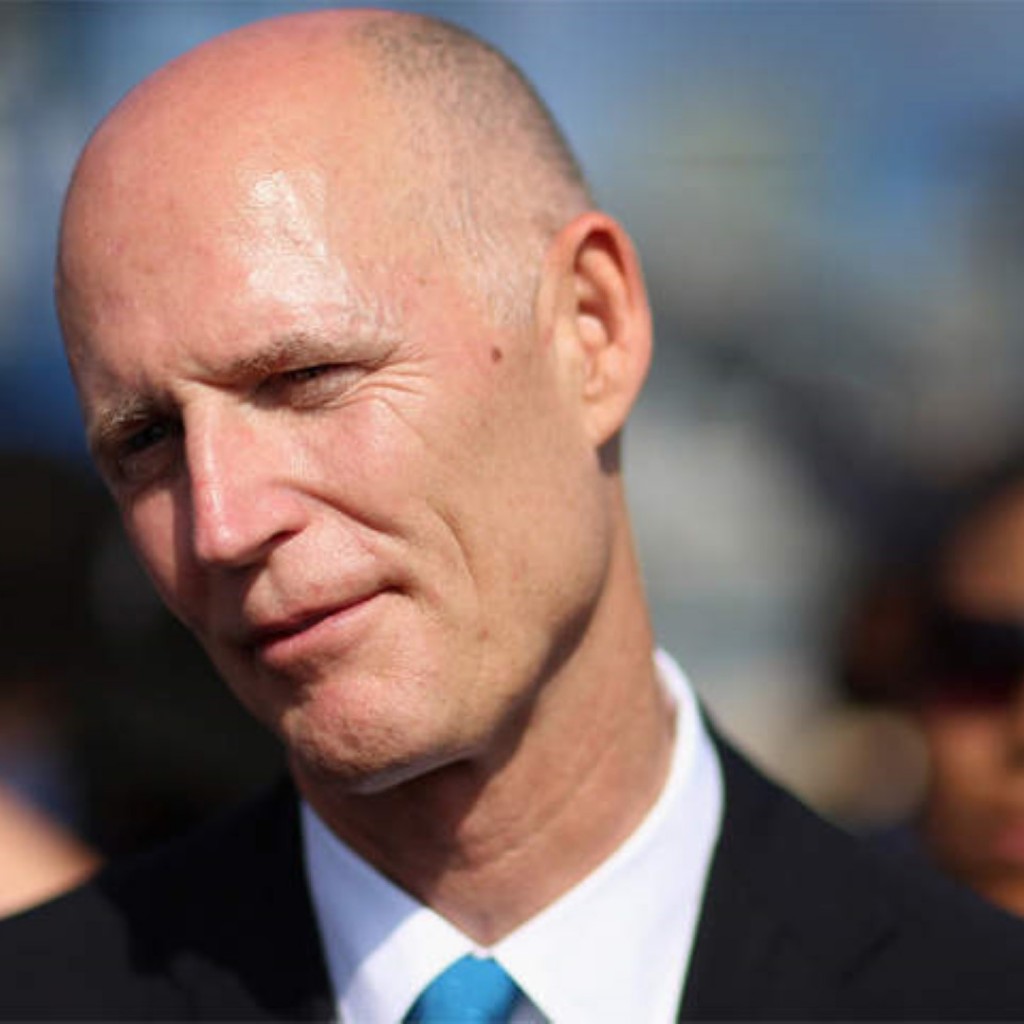 Christian D. Searcy doesn't consider himself "the most political person" but suggests you don't need a weatherman to see which way the wind is blowing on Florida's judicial nominating panels.
Searcy, president of the Searcy, Denney, Scarola, Barnhart & Shipley personal-injury law firm, reacted to Tuesday's news about the state's Judicial Nominating Commissions (JNCs).
Gov. Rick Scott had summarily rejected all suggestions from The Florida Bar to fill vacancies in several JNCs, the panels that recommend lawyers for judgeships.
Searcy once was on a slate of three people recommended by the Bar to serve on West Palm Beach's 4th District Court of Appeal nominating commission.
He and Kathryn S. Pecko of Hollywood and Glenn J. Waldman of Fort Lauderdale were rejected by Scott in November 2015, according to Bar records. He was never given a reason why, Searcy said.
"It would seem to any fair-minded person (that) what's happening to these slates is just plain wrong," he said. "It seems as though this governor aims to make the judiciary just another branch of the Governor's Office."
Scott and fellow conservatives have long complained of judicial activism, and the governor has said he wants "judges (who) say what the law is, rather than what it should be." But often, that's in response to a decision that just happens to go against a policy they favor.
In the Florida House, for instance, "the GOP leadership has been sore at the Supreme Court for a while now, mostly over forced legislative redistricting rules and use of public funds for school tuition vouchers," writes Tallahassee Democrat columnist Bill Cotterell, referring to recently filed measures that could allow lawmakers to override court decisions they don't like.
When Scott presented C. Alan Lawson last month as his first choice for the Florida Supreme Court, the governor said Lawson "clearly believes in following the rule of law. He is going to do a good job … and he's not going to legislate from the bench."
Scott "appoints JNC members who share his vision that judges will follow the law and serve humbly," spokeswoman Lauren Schenone told FloridaPolitics.com. "The voters that elected him expect that."
*          *          *
The nine-member Judicial Nominating Commissions, made up of lawyers and non-lawyers, hold great sway over who becomes a judge in Florida.
When a vacancy occurs that must be filled by appointment, a JNC "submit(s) three to six names of the most highly qualified applicants to the Governor, who must make a final selection from the list."
The system, known as judicial merit selection, is supposed to ensure a nonpartisan way "to locate, recruit, investigate, and evaluate applicants for judicial office."
Nominating commissions' "structure and composition must provide a climate that fosters public confidence in the process," wrote retired U.S. Supreme Court Justice Sandra Day O'Connor in a 2014 white paper. "They must not be a political or partisan entity."
Getting onto a commission under Scott hasn't been easy.
"Five members are appointed directly by the Governor, and the (Florida) Bar sends nominations to the Governor to fill the remaining four spots," according to the Bar's website.
But state law allows the governor to "reject all of the nominees recommended for a position and request that the (Bar) submit a new list." In that way, a governor can simply turn down the Bar until he gets the names he wants.
Bar records show that Scott has rejected approximately 90 names put forth by the Bar for JNC openings since he took office in 2011. Of those, Searcy was the only person contacted by FloridaPolitics.com who would speak on the record.
Florida's system "used to be held up as a model," Searcy said. "But now it just allows (nominating panels) to be stacked by a governor."