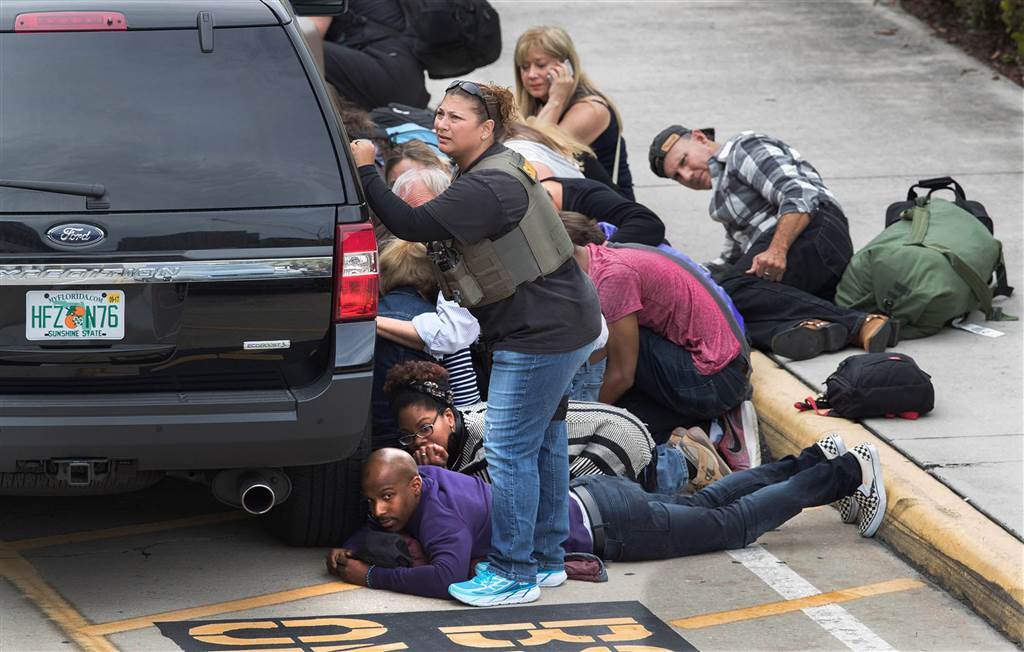 Last week's news was overstuffed with upsetting reports about the mental health of military people. And that was before "troubled Army veteran" Esteban Santiago opened fire at the Ft. Lauderdale-Hollywood International Airport.
The armed forces have shrunk by 10 percent in recent years, but child abuse and neglect in military families are up. Way up.
Some of our "heroes" will be spending time in the stockade, but at least they'll have a roof over their heads.
That's more than we can say for America's 40,000 homeless veterans. The nation that set and achieved the goal of putting a man on the moon in a decade has been unable to meet a five-year goal of getting homeless veterans out of the woods and into permanent homes.
Miracle workers like Ju'Coby Pittman, the longtime CEO of Jacksonville's Clara White Mission, have taken a bite out of the problem. You'd think the job of getting veterans off the streets would be easy in a community where the military is omnipresent and everybody professes to "honor our heroes."  But when it comes to sharing the block with the disabled and the mentally ill, folks in Duval County can be as NIMBY as folks anyplace else.
In Seminole Heights, Laura Sellinger mourns her husband John, another "troubled veteran" who survived deployments to Afghanistan and Iraq, but not the "survivor's guilt" that "exploded" in a rampage, a struggle with Pasco County deputies, and death.
Our country provides a bottomless book of blank checks to the manufacturers of military hardware. The men and women who bear the weight of war must make do with whatever's left behind in the petty cash drawer.