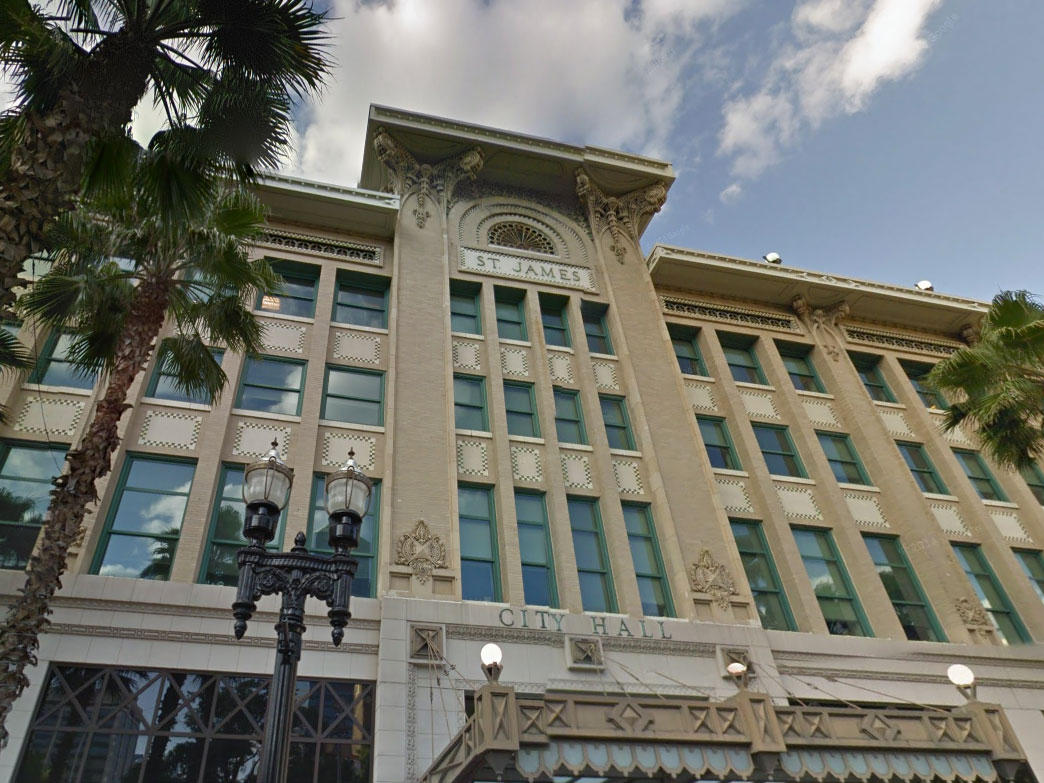 The Jacksonville City Council starts off 2017 with an agenda light on controversial legislation, which presumably gives the body more time for HRO-related public comment.
That said, the agenda Tuesday evening in Council Chambers is highlighted by notable board nominees and local bills to be pushed in Tallahassee.
****
One interesting moment that likely will be passed up: an opportunity to discuss the council auditor's reaction to the ethics director undercutting one of his audits of a lobbying group that Mayor Lenny Curry's chief of staff once worked for.
There has been an interesting back and forth between the council auditor and the ethics director regarding this, with each of them casting aspersions on the other one's investigative techniques.
Nestled amidst a series of reports at the top of the agenda, it's a good example of how the most interesting game in town often is inside baseball.
****
The consent agenda features two interesting confirmations to city boards.
Tracy Grant, the leader of the Eureka Gardens tenant association, is headed to the Jacksonville Housing and Community Development Corporation.
Grant became nationally known when Sen. Marco Rubio turned a national spotlight on the dilapidation of the 400-unit Section 8 complex, by way of introducing meaningful HUD reforms in the Senate.
Grant also endorsed Rubio in a campaign ad seen in the Jacksonville market, which quite likely helped the senator dominate in this area.
Rev. Fred Newbill, who last dipped his toe into political waters by collaborating with Pastor Ken Adkins on a number of fiery press conferences, including one of opposition to the expansion of Jacksonville's Human Rights Ordinance, is slated to be confirmed to the JEA Board.
JEA's anti-discrimination policy, which protects LGBT workers, was deliberately not brought up during a Rules Committee hearing where council members fawned over Newbill like he was paying off their student loans.
Newbill apparently has reversed course on the HRO. Yet the fiery preacher was decorously mute when he and JEA Board Chair Tom Petway ducked out the back of city hall without taking reporters' questions last week.
****
As well, the city council is expected to officially approve a series of local bills that the body wants to see move through Tallahassee this session.
Two of them involve drinking. And one involves the school board, which drives people to drink.
Resolution 2016-782, sponsored by Councilman Aaron Bowman, would express support for a J-Bill that would amend the Florida statute so that the vote of the Duval County School Board chair would not break a tie. In 2006, the Legislature adopted a measure for Orange County that dictated that, in counties with between 800,000 and 900,000 people, the school board chair's vote breaks the tie.
The second local bill, "J-2", asks for "special zones" in older neighborhoods, such as Murray Hill, Springfield, and San Marco, to lower the required seating for a restaurant serving liquor from 150 to 100.
The bill is similar to a resolution the council pushed last year, regarding the Riverside/Avondale Commercial Character areas.
As with that previous iteration, seating requirements for liquor-serving restaurants in affected parts of Springfield, San Marco, and Murray Hill (with more than half of their revenue derived from food sales) are requested to be cut from 150 seats to 100, and space reduced from 2,500 to 1,800 square feet.
Resolution 2016-828 ("J-3"), meanwhile, completes the local bill troika.
The bill summary asserts that the measure waives "open container restrictions on alcoholic beverage consumption within the A. Philip Randolph Entertainment District during 15 designated 'special events' and any other event designated as 'special' by the City Council."
Legislative bill J-3 would amend the Florida Statute chapters regulating beer and wine sales and consumption to provide that for purposes of the application of the state law, the open container law exemption in Jacksonville's special events district shall apply to "premises" licensed for "consumption on premises" that are either within or located contiguously to the A. Philip Randolph Entertainment District.