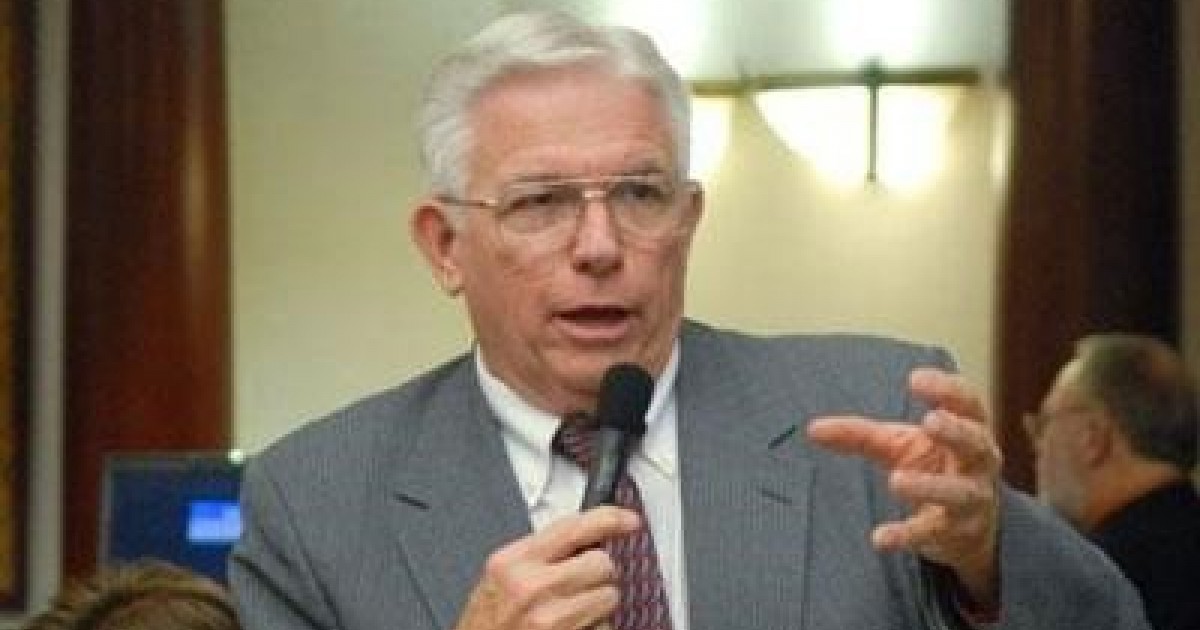 Friday is judgment day for former State Rep. Charles Van Zant and his wife, Katherine Van Zant.
The two will be the stars of the show at Friday morning's meeting of the state ethics commission.
Former Rep. Charles Van Zant and his wife Katherine each face separate hearings covering the same material.
The ethics complaints against the former state representative and his wife involve failure to disclose ownership of a condo in Orange Park.
The income and co-ownership of the condo with Mrs. Van Zant was disclosed in an amended form in 2012, but was excised in 2013 through 2015.
The Palatka Daily News reports that the Van Zants are attempting to foreclose a further investigation and settle with fines totaling $2,250.
However, a former chairwoman of the Florida Republican Party says that's not enough of a penalty.
Leslie Dougher, who ran a contentious (and ultimately failed) campaign against Mrs. Van Zant to replace Mr. Van Zant in Tallahassee, filed a document this week with the ethics commission demanding harsher penalties.
[Dougher and Mrs. Van Zant ran an aggressive race to replace Mr. Van Zant in Tallahassee; both lost in the GOP primary to Rep. Bobby Payne.]
Dougher's take: the duplicitous Van Zants were in fact trying to shield assets from disclosure.

"Rep. Van Zant," Dougher wrote, "hid assets from the people of the State of Florida for over five years and was in the process of continuing to hide assets through the filing of his wife's financial disclosure documents."
This was, wrote Dougher, a "long-term effort to deceive" constituents.
Dougher then went on to represent Mrs. Van Zant as a dupe who was unable to fill out her own paperwork, writing that she "stated publicly that she did not know how to fill out" the forms and "asked her husband" to do the work instead.
This troubled Dougher, as his filling out of the forms offered him the "means to continue to conceal assets."
As well, Dougher notes that Mrs. Van Zant signed the forms, denoting that she completed them herself. That deception was compounded, Dougher adds, by the fact that Mr. Van Zant was statutorily ineligible to fill out another person's disclosure forms, as he is not a lawyer.
Dougher also notes that Mr. Van Zant repeatedly misrepresented the extent of his assets, and then only attempted to remedy the situation after the ethics commission took interest in his case.
Dougher contends that the maximum civil penalty that can be imposed for each count is $10,000, and given the gravity of his transgressions, that's what should be sought.
Dougher's inquiries have already taken some skin off the Van Zants' collective hide: months back, they had to repay a homestead exemption going back to 2008 on a house that didn't appear to be inhabited to outsiders.