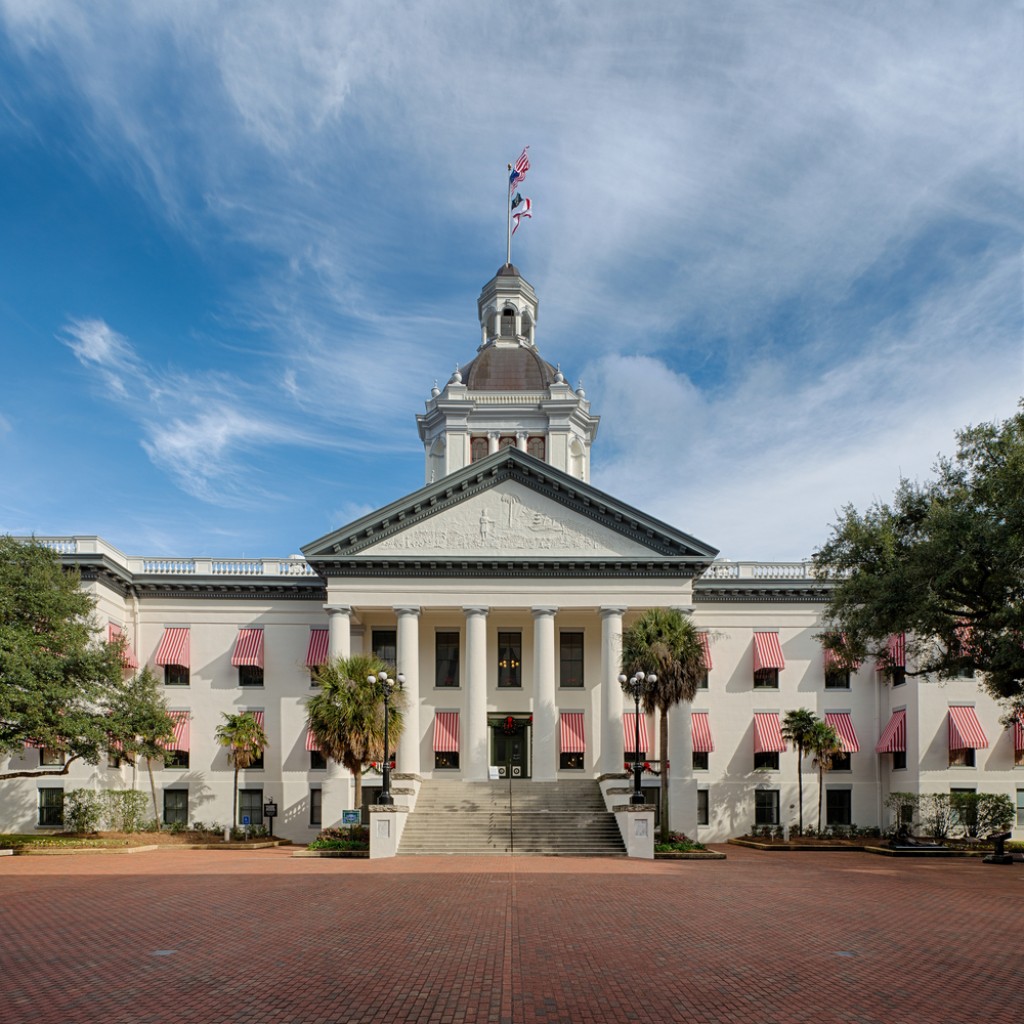 Gov. Rick Scott proposed $618 million in tax cuts this week, which included four back to school holidays and reducing the commercial lease tax.
"Governor Scott's 'Fighting for Florida's Future' tax package includes a number of cuts which will significantly support Florida's retailers, including a reduction in the business rent tax, cutting the business tax and including an expanded back-to-school sales tax holiday among others. FRF is excited about what the Governor's tax cut package will mean for growing Sunshine State businesses, creating new jobs for Florida families and ensuring our state remains competitive." – Randy Miller, president and CEO of the Florida Retail Federation.
 "We know from talking to job creators across the state and the nation that the tax on commercial leases puts Florida at a competitive disadvantage. Governor Scott has demonstrated an incredible commitment to doing everything possible to make it easier for businesses to succeed, and these recommended tax cuts are critical to ensuring continued economic growth. NFIB is proud to fully support this proposal and we look forward to the Legislature cutting $618 million in taxes this year." – Bill Herrle, executive director of the National Federation of Independent Businesses.
"Every step we take to make Florida more business-friendly means more job creators choosing to move to and reinvest in our state. Governor Scott's recommended $618 million tax cut package will help businesses large and small invest more in creating jobs for our families and will help ensure Florida's economy will continue to grow well into the future. We are fighting to make our state the best place for job creators and families to succeed and the Florida Chamber of Commerce will continue to work with Governor Scott and the Legislature this year to support this tax cut package." – David Hart, executive vice president of the Florida Chamber of Commerce
"Governor Scott's proposed $618 million tax cut package truly fights for both job creators and families across the state. Over the past few years, we have seen the exciting impact tax cuts have had on helping businesses move to and grow in our state, as well as the importance of helping Floridians keep more of their hard-earned money. In order to continue to help our economy grow, we must remain committed to lowering the cost of doing business, and reducing the business rent tax will surely help us meet that goal. AIF is proud to join Governor Scott in fighting for Florida's future by supporting the passage of $618 million in tax cuts." – Tom Feeney, president and CEO of Associated Industries of Florida.
—
Republican Sen. Dana Young filed legislation aimed to ban hydraulic fracking in Florida this week. The bill comes after years of failed attempts to ban the controversial technique by Florida Democrats.
"Our industry has a long history of providing environmental and economic benefits. The United States is the leading producer of oil, natural gas and refined product in the world, and the decades-old technique of hydraulic fracturing has led to lower energy costs for consumers and improvements in the environment. Senator Dana Young's proposed ban could undermine the benefits that Florida families and consumers are seeing today. "The technology has been proven safe, and Florida is realizing the economic and environmental benefits of its use. Thanks in part to the increased use of domestic natural gas, ozone concentrations in the air have dropped by 17 percent since 2000, all of which makes the United States not just an energy superpower, but also a leader in reducing global emissions. Let's not move backwards when the gains of energy security are important for Florida families." – David Mica, executive director of the Florida Petroleum Council.
"Florida Conservation Voters applauds Senator Dana Young for sponsoring a ban on the dangerous process of fracking for oil and gas (SB 442). Fracking poses too big a risk for the millions of Florida families and visitors who rely on our groundwater for safe, clean drinking water. We're pleased to see that Senator Young's bill addresses both hydraulic fracturing, which breaks rock formations to extract fossil fuels and acidizing, which dissolves them. We look forward to working with Sen. Young throughout the 2017 Legislative Session as we work to ban fracking in Florida once and for all." – Aliki Moncrief, executive director of Florida Conservation Voters
—
Gov. Scott this week called on state officials to repeal the state's certificate of need program.
"Repealing certificate of need laws is long overdue. Floridians' access to quality care has been hampered by this burdensome restriction that has remained in place due to special interests' focus on profits over patient outcomes. Repealing CON laws will lead to lowering health care costs and expending access to the care our Floridians deserve." – Chris Hudson, state director, Americans for Prosperity-Florida
—
The Florida House Insurance and Banking Subcommittee used its meeting this week to hold a panel discussion on workers' compensation.
"Insurers appreciate the subcommittee panel discussion on the current state of the Florida workers' compensation system. PCI and our members believe the current Florida workers' compensation system provides essential benefits to injured workers in a timely, efficient and economically sound manner, and the wage-replacement benefit system balances the interests of employees and employers. We continue to support the 2003 Florida workers' compensation reforms that were put in place to protect the interests of employees, as well as help control costs for business owners.
"Workers' compensation insurers are dedicated to fostering a healthy market for workers' compensation that accommodates employee and employer needs. If you allow frivolous lawsuits with high dispute resolution costs to disrupt the system, it can be detrimental to the stabilization of the marketplace. It's important to continue to provide quality care benefits to injured workers at a reasonable cost.
"We encourage lawmakers to work toward a solution that protects workers, while fostering a healthy Florida marketplace so the burden of workers' compensation costs don't fall on employers and employees." – Logan McFaddin, regional manager for the Property Casualty Insurers Association of America.
—
The Senate Regulated Industries Committee passed a bill to that would bring down the so-called liquor wall and repeal a Prohibition-era law.
"Today members of the Senate Regulated Industries Committee demonstrated their support for common sense, pro-business policies by passing Senate Bill 106, which repeals the Prohibition-era Alcohol Separation Law which requires distilled spirits to be sold separately from beer, wine and groceries. On behalf of Floridians for Fair Business Practices, we applaud their decision.
We commend bill sponsors Senate President Pro Tempore Anitere Flores and Representative Bryan Avila for their diligent efforts to tear down barriers to business growth and expansion. This antiquated law does not demonstrate any benefits to Florida consumers and retailers, and its repeal would mirror society's desire for convenience in a changing marketplace.  Our coalition is pleased to continue discussing the benefits of passing a repeal to the outdated law with additional committees as this bill is considered in the legislature." – Richard Turner, general counsel and vice president of government relations of the Florida Restaurant and Lodging Association, and a member of the Floridians for Fair Business Practices coalition.
—
Sen. Rob Bradley filed a bill to bond money backed with Amendment 1 dollars to purchase land south of Lake Okeechobee, a top priority for Senate President Joe Negron.
"We thank Senator Bradley for recognizing that a water crisis anywhere in Florida is a water crisis and filing this important legislation. Coastal communities were under a state of emergency for 242 days in 2016 as a result of Lake Okeechobee discharges. The creation of the Comprehensive Everglades Restoration Plan nearly two decades ago recognized the great need for a water storage reservoir south of Lake Okeechobee in the Everglades Agricultural Area in order to reduce the harmful discharges to the estuaries and to preserve water for when it's desperately needed during the dry seasons. … Senator Bradley's filing of SB 10 today moves us closer to having this critical water storage reservoir south of Lake Okeechobee that will be cost-matched by the federal government, and we applaud him for taking action to respond to Florida's water crisis this legislative session." – Eric Eikenberg, CEO of the Everglades Foundation.
"Senator Rob Bradley (R-Orange Park) has shown true leadership for Florida's coastal communities and the Everglades by filing Senate Bill 10 today. The tragedies facing Florida's coastal estuaries in 2016 were devastating to local economies and the environment. Floridians are hungry for this type of bold action to save Florida's Everglades. After hearing from experts about water storage solutions, Sen. Bradley's actions show that a 'wait and see' approach for water storage south of Lake Okeechobee is not acceptable. Audubon looks forward to working with the Florida Senate and House of Representatives to pass SB10." — Eric Draper, executive director of Audubon Florida's.