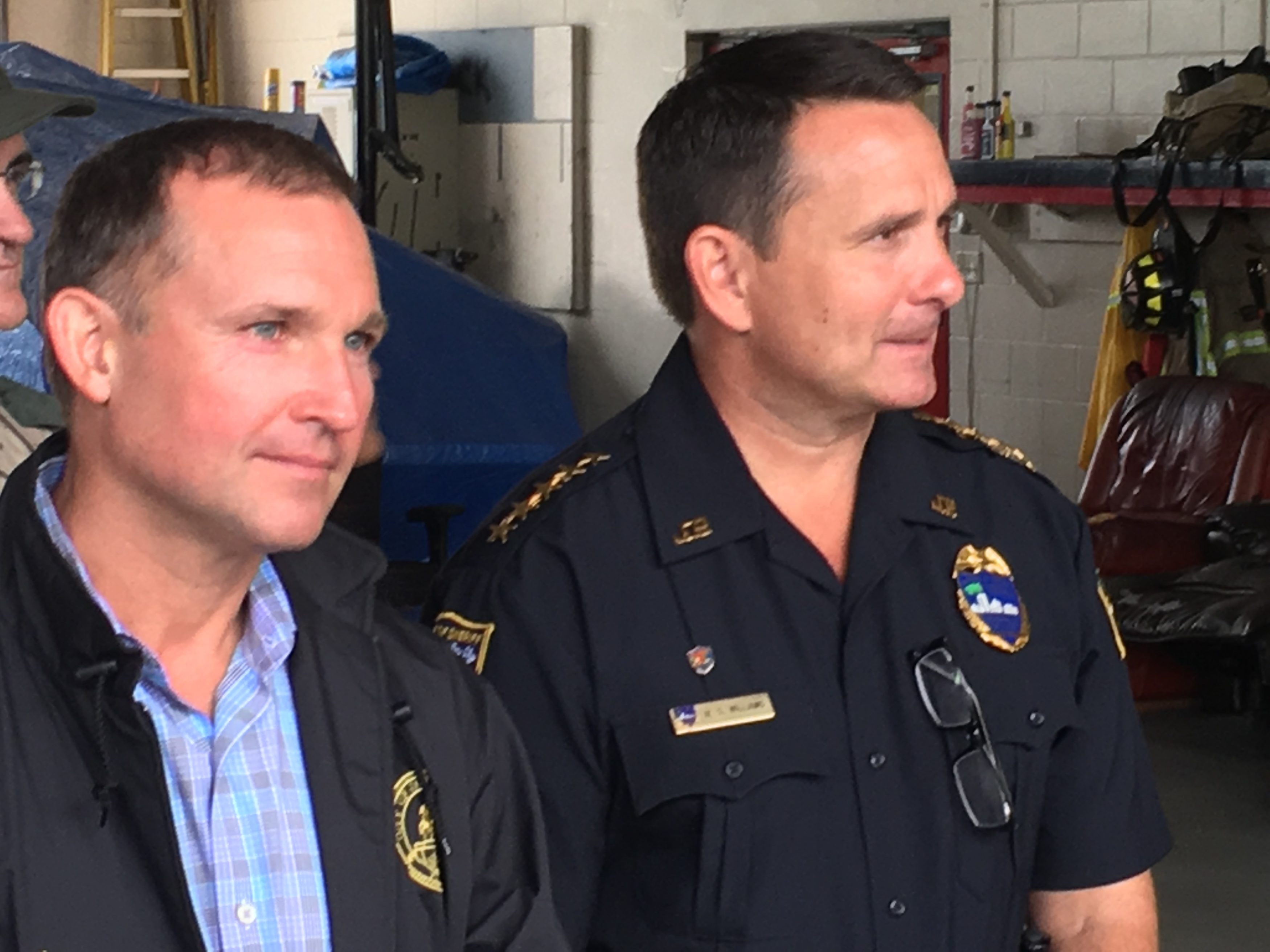 A message from Jacksonville Sheriff Mike Williams to the Fraternal Order of Police was conveyed Tuesday: take the city's pension deal.
Jacksonville has been in the process of renegotiating the pension plans of all of its unions, but police and fire have offered the most urgency.
The real sticking point, beyond finding an appropriate level of raises for current employees: benefits for new hires.
The public safety unions want inclusion for new hires in the FRS defined benefit plan, which may be an option foreclosed to them as soon as this legislative session in Tallahassee.
The city's proposal includes a 25 percent match on defined-contribution plans for new hires, with death and disability benefits comparable to those under the defined benefit plan currently in place, and raises for all current employees.
Last Wednesday, the city sweetened the pot, offering an extended term of a labor agreement — effectively a seven-year deal, with terms revisited at three, six, and seven-year intervals — provided that it meets certain conditions.
As well, in place of Social Security, a mechanism was floated to offer annuity accounts paralleling the DC plans.
Sheriff Williams told us Tuesday that was a good deal.
"The deal that we have on the table here is a good deal.  I am in favor of what the mayor's putting on the table, and I'm encouraging everybody to take a hard look at it," Williams said.
Even though the deal is defined contribution, Williams asserted that "there's plenty in that deal that protects the members."
"It's not your normal 401K by any stretch," the sheriff added, "and I think the mayor has shown his commitment to us by putting a deal on the table."
The unions and the city negotiate again on Feb. 8.