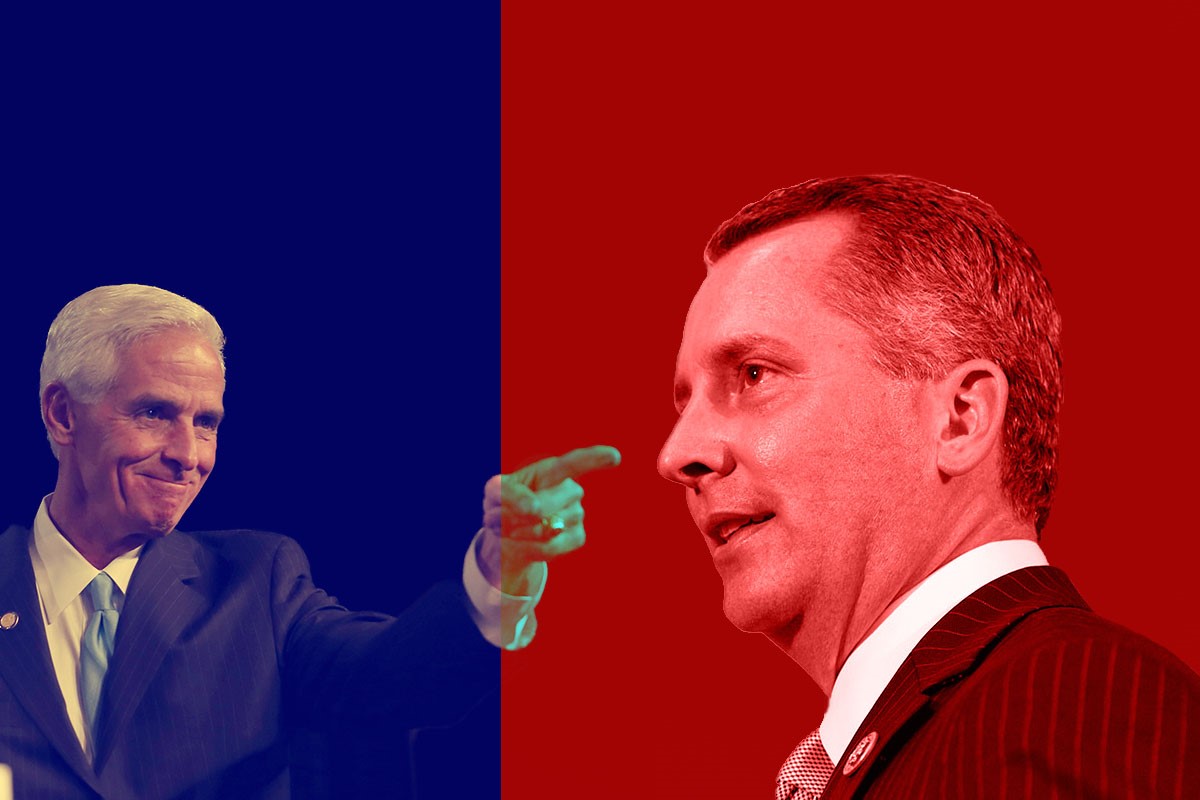 Even though there are more than 20 months before Election Day 2018, a week does not go by without a mention — or several — in the media about a possible rematch between Charlie Crist and David Jolly in Florida's 13th Congressional District.
In a new StPetePolls survey of CD 13 voters, Crist would edge out Jolly by about eight points if such a rematch were held today. Crist would get nearly 49 percent, compared to Jolly, who gets just under 41 percent. Nearly 11 percent of respondents were undecided.
As the incumbent, Crist received the support of almost 72 percent of Democrats, along with nearly 24 percent of Republicans. Those numbers are significantly better than his Republican predecessor; Jolly wins only 69 percent support from voters of his own party, while getting 18 percent of Democrats. Chris also has better numbers with independents (49 percent to 34 percent for Jolly).
Crist also does slightly better among white voters (46 percent to 45 percent for Jolly) and considerably better with black voters (66 percent to 20 percent for Jolly). The former Republican governor also fares well in every age bracket – except with voters over the age of 70, who prefer Jolly 48 percent to Crist's 42 percent.
The poll was conducted Jan. 30 for FloridaPolitics.com using an automated phone call system with a sample size of 1,289. Results were weighted to account for proportional differences in demographics and that of the active voter population of CD13 as of Dec. 6, 2016. Demographics included political party, race, age and gender. The results have a 2.7 percent margin of error at a 95 percent confidence level.