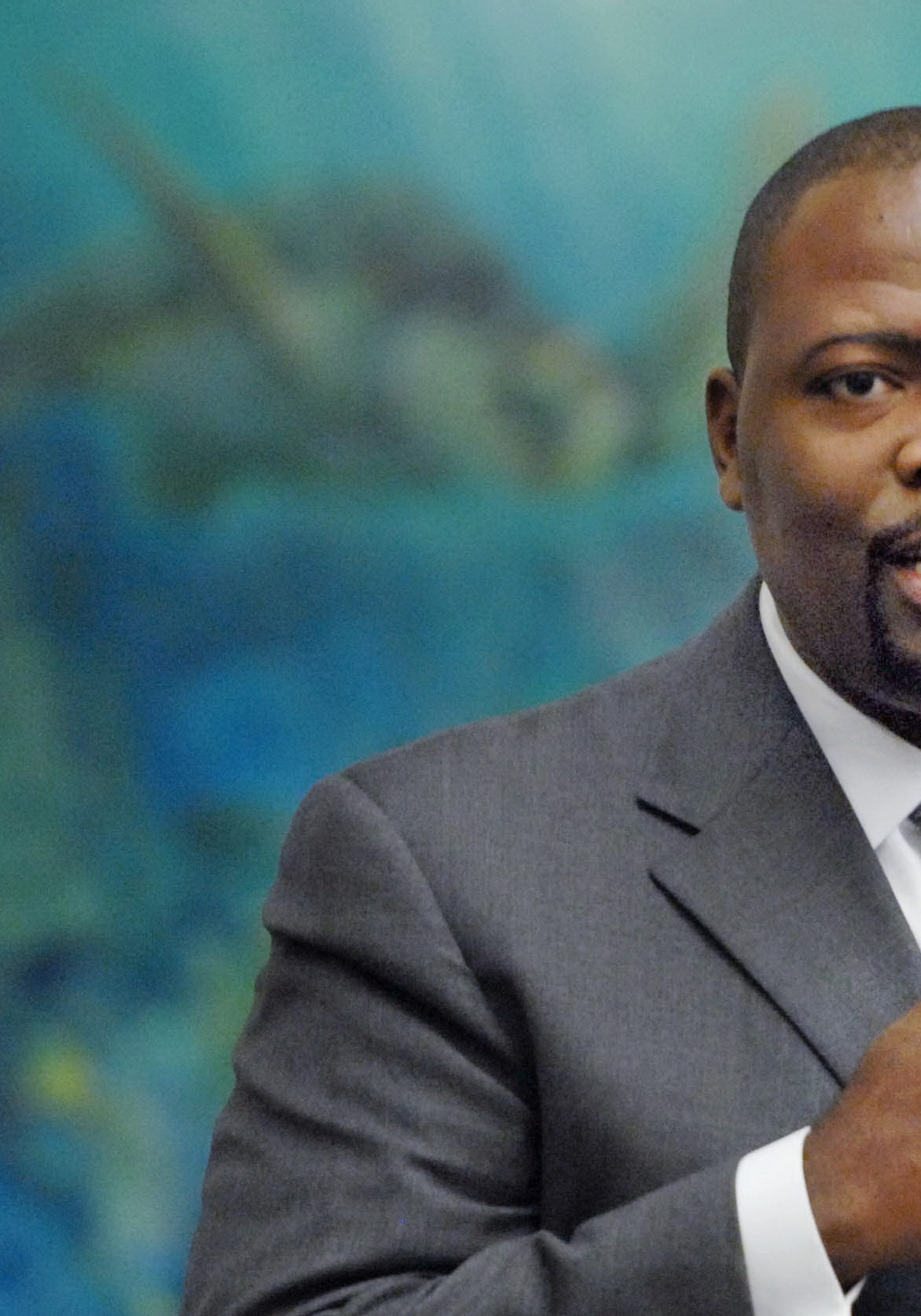 On April 15, 2016, Jacksonville state Rep. Reggie Fullwood was arrested and charged with 10 counts of wire fraud and four counts of failure to file federal tax returns on the money in question.
Fullwood, who had diverted $60,000 of campaign funds into personal expenses, managed to work down the eventual plea deal to one count of wire fraud and one count of failure to file.
Guidelines, asset Fullwood's lawyer in a sentencing memorandum, call for a 15- to 21-month stretch.
However, Team Fullwood is positioning new sentencing Judge Henry Lee Adams for a much lighter "non-custodial sentence" ahead of Tuesday's sentencing hearing.
Quite a reduction in terms for someone who once faced 204 years in prison, no matter how it shakes out.
***
The memo describes Fullwood as someone who made some major mistakes — and has suffered for them.
For one thing, claims his attorney — his wife is divorcing him, and a lot of that has to do with this case and the circumstances around it.
"The Defendant's current circumstance before this Court certainly played a part [in] the pending dissolution of that long-term marriage," Fullwood's lawyer writes.
Currently, the former state representative is reduced to living with his sister "until he is able to find a steady job and live independently."
Happily, Fullwood — a columnist for the Jacksonville Free Press — will be made associate editor if he beats the federal rap.
***
Fullwood has been a good father, his lawyer claims, and his commitment to that "may be because his own father (and step-father) were largely absent in his life."
"Both his father and his step-father struggled with addiction to drugs and that greatly impacted his family life. Indeed, one of them was eventually murdered by a fellow drug addict in 1991, when Mr. Fullwood was 16 years of age," Fullwood's lawyer asserts.
Despite the family history of affinity for narcotics, Fullwood is more of a drinker, his lawyer asserts.
"The Defendant has never had any history involvement with illicit substances. However, as he describes, he is 'from a family of drinkers' and not surprisingly developed a habit of using alcohol to excess," Fullwood's lawyer asserts.
It is "likely that" his drinking "[contributed] significantly to the circumstances now before this Court."
Fullwood has been in AA since 2014, which is another argument for leniency, the lawyer asserts.
Ultimately, the lawyer claims, the evidence suggests that Fullwood should walk without prison time.
"With the exception of the guideline yield based upon the current calculation, there is literally nothing that suggests Mr. Fullwood should be incarcerated."