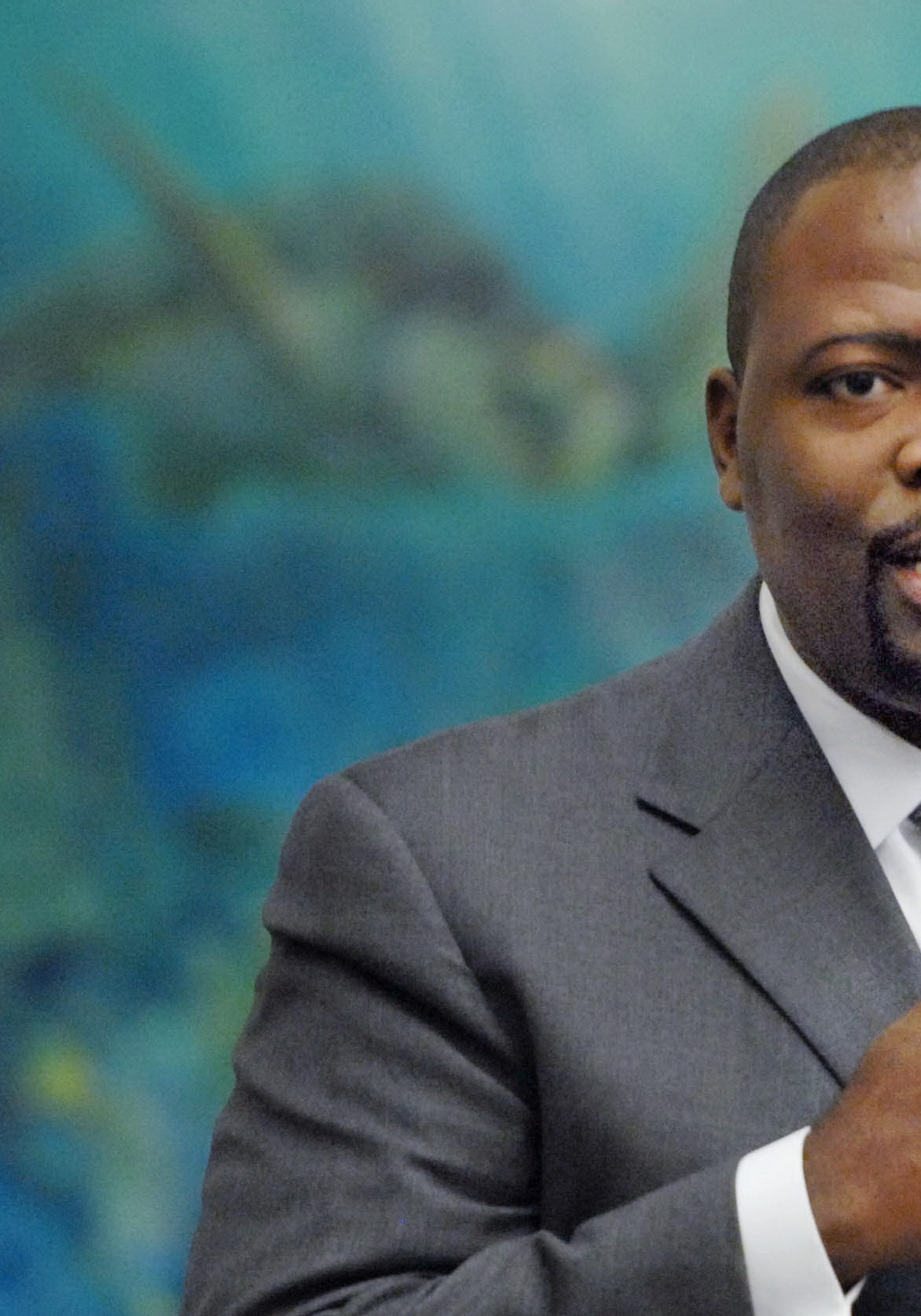 The narrative last April when 14 federal counts of wire fraud and income tax evasion hit former Rep. Reggie Fullwood was overheated to the point of frothing.
Of course, he faced 204 years in prison then — if he had been found guilty of all charges related to using $60,000 of campaign funds for personal expenses.
As the pretrial motions and hearings progressed, Fullwood's attorney attempted to chip away at the charges against the charismatic Jacksonville Democrat.
Fullwood pleaded guilty to one count of wire fraud and one count of tax evasion last year, and it turned out that, rather than facing two centuries in prison, his sentence would be — at most — in the 12 to 21 month range.
His defense team argued for further leniency: a non-custodial sentence, which would allow Fullwood to resume a useful, even prominent public life derailed by his malfeasance.
The question at Tuesday's sentencing hearing: would Judge Henry Lee Adams buy the argument?
****
Short answer: yes.
For his two counts to which Fullwood pleaded guilty, he got time served, plus three years of supervised release for the wire fraud count, and one year for failure to file: those sentences will be served concurrently.
Also rendered, 180 days of house arrest. But even there, a caveat: Fullwood can leave the house for work, however.
This sentence begins Mar. 7.
In addition, Fullwood is responsible for $60,500 in forfeiture, and an additional $42,500 in IRS penalties.
A substance abuse program, mental health treatment, and a monitoring device are also required.
Notable: the prosecution objected to the variance from sentence guidelines.
But given what happened in the courtroom Tuesday, leniency was understandable.
****
Fullwood's attorney argued, as has been the case through the former politician's defense, that Fullwood was diverting funds for "personal use," not for kickbacks.
The contention was also that the real violation was a misdemeanor: a violation of Florida election law. The case was made federal solely because of the bank wire transfer being routed interstate.
The prosecution contended that, since Fullwood was his own treasurer, he had to certify that he understood Florida election law, which is stringent in this regard compared to other states.
The prosecution contended that Fullwood falsifying invoices for campaign work was further evidence of a scheme to defraud.
****
Fullwood had a number of witnesses, including State Sen. Perry Thurston.
Thurston and Fullwood were both part of the Democratic leadership in the Florida House.
Thurston described his fallen colleague as an "advocate" for the disadvantaged.
Among other witnesses: Fullwood's own father-in-law. Though Fullwood's marriage has been wrecked by the legal morass, the judge found it remarkable that Fullwood's father-in-law would speak on his behalf.
****
The prosecution asked for a sentence at the low end of guidelines, noting Fullwood's otherwise laudable character, and the frustration of his career path in politics. However, the pattern of misappropriation of funds, coupled with Fullwood not having filed a federal tax return since 2005, were concerns.
****
The judge considered a harsher sentence, under the aegis of sending a message to those who might participate in Fullwoodian fraud schemes; however, Judge Adams noted that Fullwood had "suffered tremendously."
That sentence was mitigated by Fullwood himself, who was in tears when he first took the stand.
After composing himself, Fullwood thanked friends, family, and his lawyers.
"I never had malice," Fullwood said, or an intent to "scheme."
The "toughest part" of the situation, Fullwood said, was "having to explain to an 8 or 9 year old why Daddy is in the news."
Another tough part: the end of his marriage.
This process, Fullwood said, "destroyed that."
****
It's the end of a political career — at least for now — for Fullwood.
However, what was clear is that Fullwood will continue to serve his community in ways outside elected office, including volunteering and mentorship.