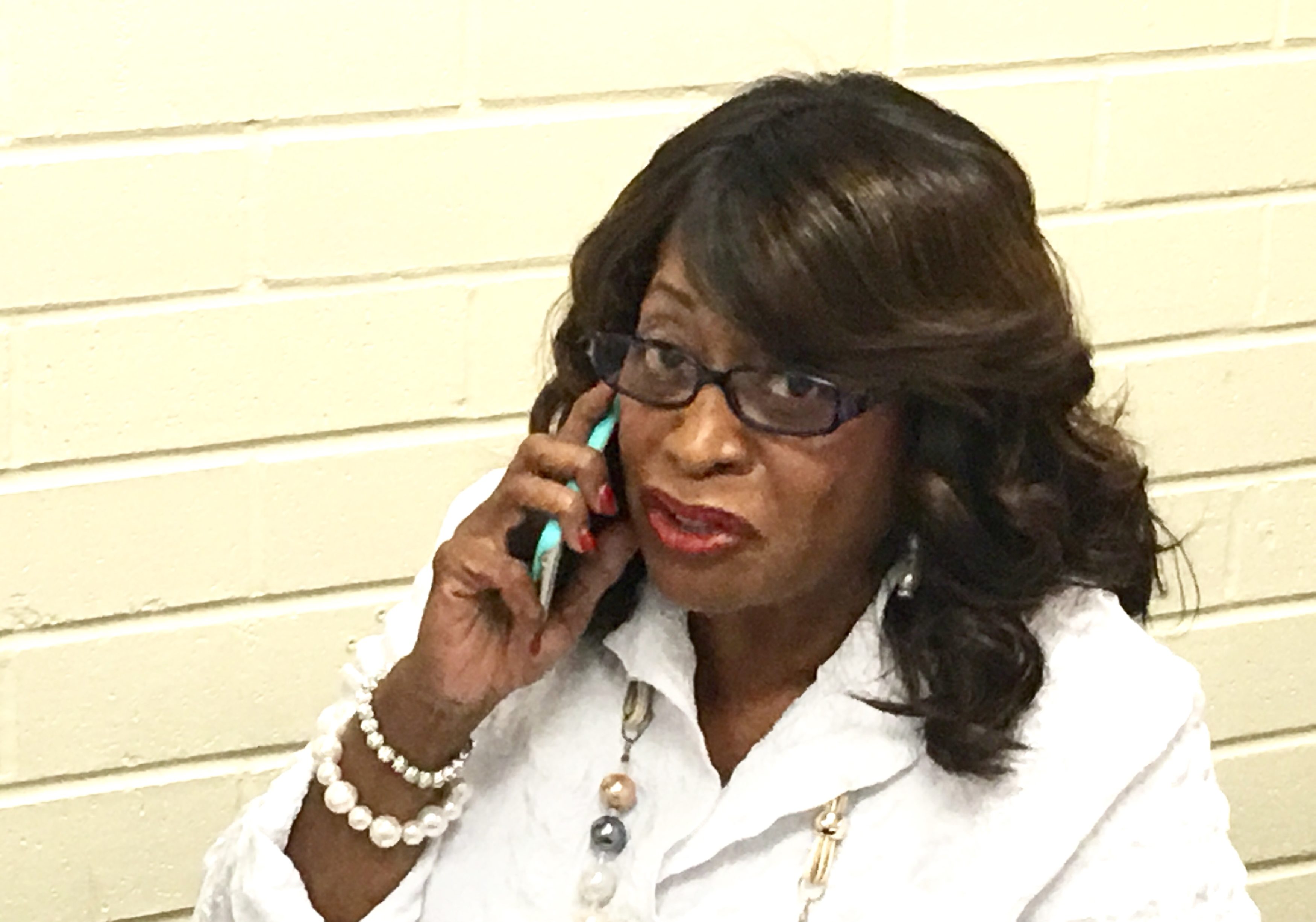 On Wednesday, Ronnie Simmons, a co-defendant in the One Door for Education trial with Rep. Corrine Brown, pleaded guilty to two federal felony counts.
The timing was notable, as Brown and Simmons were slated to appear at a joint status conference on Thursday for jury selection for the April trial.
The symbiosis between Brown and Simmons, her chief of staff during her entire career in the U.S. Congress, is decades old.
Simmons pleaded guilty to Counts 1 and 18 of the indictment, withdrawing previous not guilty pleas. Meanwhile, other charges are to be dismissed if the plea deal is ultimately accepted.
Simmons will not be eligible for parole, and his sentence could be more severe than he expects, said Judge James Klindt.
As it stands, Simmons could face 30 years in prison, $500,000 in fines, and $1.287 million in restitution.
An appeal is precluded barring a sentence that is unusually harsh or against the 8th Amendment.
And he is expected to cooperate with prosecutors against his former boss.
Simmons is at liberty pending sentencing, which could be more than three months out.
****
The first count to which Simmons pleaded guilty: conspiracy to commit mail and wire fraud, with six different allegations rolled up into it.
The federal government alleges between late 2012 and early 2016, the defendants were involved in a "scheme and artifice to defraud," a conspiracy driven by One Door head Carla Wiley who gave the checkbook and debit cards for One Door accounts to Simmons.
Simmons, Brown's chief of staff, also controlled the finances for two Brown-associated PACs as part of this "unlawful plan."
Money, say the feds, flowed from Brown's campaign and those PACs, "Friends of Corrine Brown" and the "Florida Delivers Leadership PAC," to One Door and Brown's personal account.
Brown, Simmons, and Wiley exploited Brown's membership in Congress to fraudulently solicit and receive hundreds of thousands of dollars of payments toward One Door starting in 2011 on the pretense they would be used for charity.
Money flowed in and out of the One Door for Education account, despite the charity not actually distributing money for its intended purpose, with Simmons the regular conduit for outflows of cash from the account, filled with donations from leading Florida and Washington, D.C. political figures.
Funds were used for "luxury vacations" in Los Angeles, for skyboxes at Beyoncé concerts, and for walking around money.
The penalty for that count: 20 years, $200,000, or twice the gross gain of loss, plus three years of supervised release.
****
Theft of government funds constituted the second count to which Simmons pleaded guilty.
A "close family member" of Simmons, alleged the Feds, derived $735,000 of gross compensation from this scheme from 2001 to 2016, despite having done no real work for the money.
The "close family member" is a teacher in Jacksonville, a full-time role that presents schedule conflicts with political work such as "outreach specialist" and other fanciful titles.
Simmons himself was a co-signatory of the account, and used $80,000 of funds paid to his sister for personal use.
The penalty: 10 years, $250,000, or twice the gross gain or loss, with up to three years of supervised release.
All told, Simmons could serve 30 years in prison, with $500,000 of fines.
Additionally, Simmons could be forced to pay $1.287 million in restitution to those defrauded.
Simmons was dispassionate when acknowledging the verdict and his understanding of the charges he pleaded guilty.
****
Brown and Simmons were indicted in 2016 on 24 charges combined, enumerated in a 46-page indictment related to the One Door for Education scheme.
The charity, which collected $800,000 from some of Jacksonville's most prominent politicians and public figures, disbursed $1,200 of that sum.
Brown faces a possible 357 years in prison and $4.8 million fine if all counts are found valid.
If guilty of all counts, Simmons would have faced as many as 355 years and a $4.75 million judgment.
With Simmons reversing his original plea of innocence, the pressure is now on Brown to plead out or stand alone against the power of the federal government.
****
After the hearing wrapped, Simmons' lawyer, Anthony Suarez, addressed the media, describing his client's decision to "end his battle."
Among the revelations: Simmons would "testify truthfully" if called to do so by the prosecution.
The decision to plead out, Suarez said, was made just two days ago, to offer him and his family "peace after a long year of struggle and anxiety."
Simmons is now divested of his social circle, and will have to get "new friends, a new life," Suarez said.