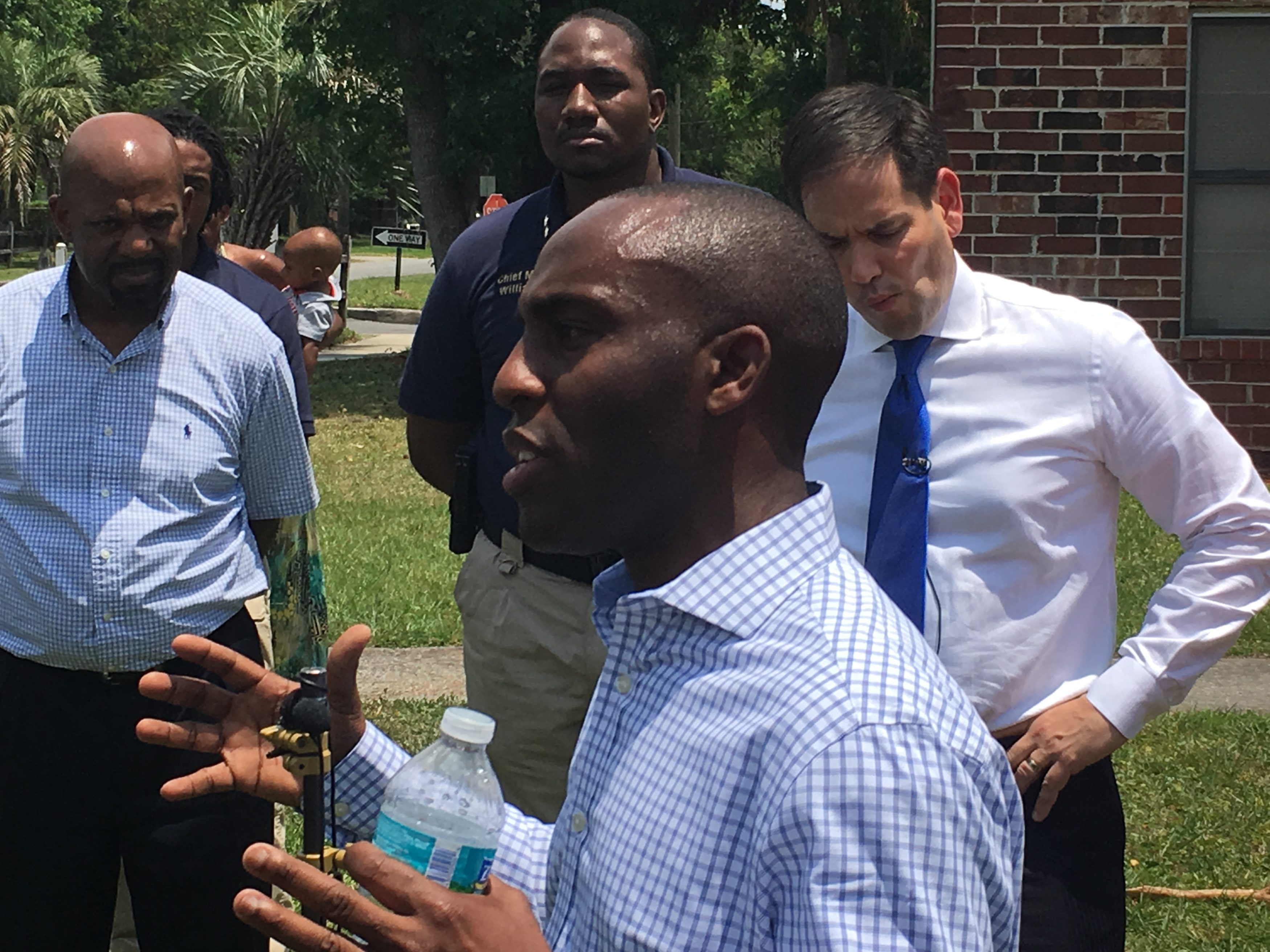 A bill to attempt to ensure Jacksonville city government offers equal employment opportunity on racial grounds passed the city council's Finance Committee Wednesday.
But passage did not come without chippy discussion on the subject, including a description of the bill as a "race hunt" by one councilman.
****
Ordinance 2017-16 calls for the following: annual reporting to the Mayor and City Council on the progress and state of the Equal Opportunity/Equal Access Program; budgetary line-item for the position of Equal Opportunity/Equal Access Assistant Director; and an "annual review" of "adherence and commitment" to the ordinance by the CEO's of the city's independent authorities.
The bill notes that the position of assistant director of the equal opportunity program has been vacant for a long time for budget reasons, which occludes the council from knowing exactly how entities like JEA and the Jacksonville Transportation Authority address these issues.

That assistant director, were the position funded, could ensure that demographic criteria isn't the reason for hiring, firing, promotion, or lack thereof.
The bill, a priority of bill sponsor Garrett Dennis, passed by a 6 to 1 margin.
In opposition: Matt Schellenberg, who asserted that the proposed legislation is "discriminatory on its basis – what you're dealing with is race and gender."
Even supporters of the bill had issue with the mechanics, with Councilman Bill Gulliford suggesting the bill have a sunset provision after three years, to ensure council oversight over the "bureaucracy" being created.
Dennis contends that the bill simply restores funding to a position enacted in a previous ordinance.
Not every supporter was so hesitant, however.
Councilwoman Katrina Brown urged Dennis to "give yourself a round of applause" for filing this bill.
The full city council votes on this measure Feb. 14.