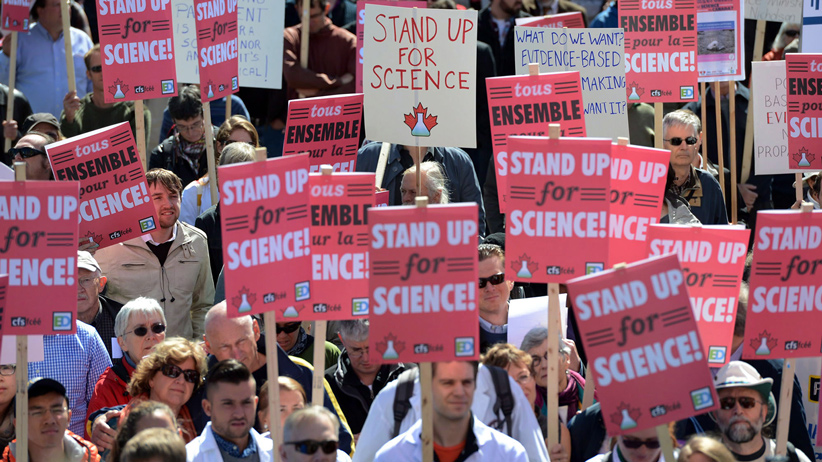 In its first week in office, the Trump administration froze new scientific grants at the Environmental Protection Agency. That fueled concerns amongst some in the scientific community that it will be a rough four years in Washington.
Since the presidential election, more than 5,000 scientists, including many Nobel Prize winners, have signed an open letter urging President Trump and Congress to preserve scientific integrity. and there may be a major "March for Science" taking place on Earth Day in Washington later this spring.
Now, U.S. Senator Bill Nelson and a number of his Democratic colleagues are weighing in, with a bill aimed at protecting government scientists from political interference.
"Few things are more un-American than censorship, especially when it would keep the public in the dark on vital public health and safety information, such as climate change and sea level rise," said Nelson, who serves as the top Democrat on the Senate Commerce, Science and Transportation Committee.  "Any attempt to intimidate or muzzle scientists must be stopped."
Some of the provisions of the bill include:
Reaffirm the principle of open communication of scientific findings and prevent the suppression of scientific findings;
Ensure that scientists are allowed to communicate their findings with the public, press, and Congress;
Direct federal agencies to develop scientific integrity policies that include whistleblower protections; and,
Require scientific integrity policies to be posted online and given to all new hires
At least 27 other Democratic senators have signed on to the proposal.