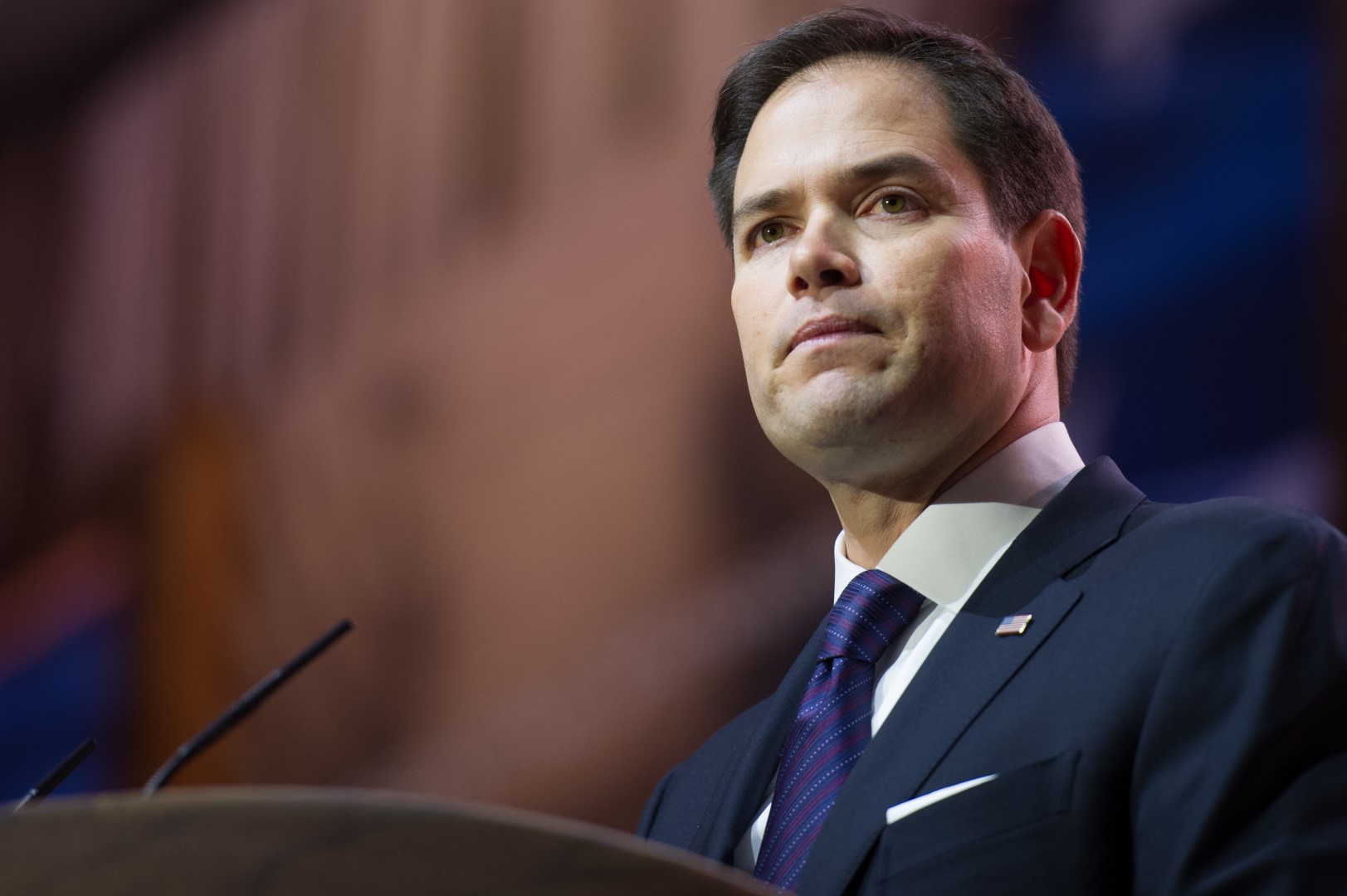 U.S. Sen. Marco Rubio continued his sharp attacks on Russian President Vladimir Putin Thursday calling any potential grand deals "immoral" and "fantasy" while positioning himself to be in staunch opposition to any agreements President Donald Trump may want with Russia.
On Thursday, speaking at a Senate Foreign Relations Committee hearing entitled, "The United States, The Russian Federation and the Challenges Ahead," Florida's Republican senator condemned prospects of a grand deal between the Trump administration and Putin involving ISIS, sanctions over Russian hacking, and Ukraine, calling it "a really stupid deal" that would have no chance of forwarding American interests.
Rubio has long been a leading critic of Putin and has made no secret of his strong disagreement with Trump on any warmth Trump may have toward the Russian president, or any prospects for deals. For every tweet Trump has issued defending Putin, Rubio has called out human rights abuses by the Russian leader.
Last fall Rubio was one of the first and most ardent Republicans to disavow any damaging information being leaked about Democratic presidential nominee Hillary Clinton because Rubio was convinced by intelligence reports that the information came from Putin. And last month Rubio severely grilled Trump's secretary of state nominee Rex Tillerson over his views on Russia, demanding to know if Tillerson would call Putin a war criminal.
Still, Tillerson, who has long, direct business dealings with the Russian government, refused to do so, and Rubio voted to confirm his nomination anyway.
On Thursday Rubio resumed his position as one of the Senate's most outspoken critic of Putin and any relationship he might have with Trump or Tillerson.
Rubio's comments came in reference to a "grand bargain" that could ask Putin to fight ISIS in exchange for the lifting of U.S. sanctions against Russia for its cyberattacks against the U.S. and annexation and occupation of Ukrainian territory.
"I think this whole notion of a grand bargain, where they are going to help us kill terrorists and fight ISIS in exchange for lifting sanctions, is a fantasy," Rubio said in response to comment from two witnesses, former NATO Supreme Allied Commander Europe Gen. Philip Breedlove, USAF (Ret), and Julianne Smith, senior fellow at the Center for New American Strategy.
He was not alone in his sharp condemnations of Russia and Putin. Committee Chairman Sen. Bob Corker, a South Carolina Republican, and ranking member Sen. Ben Cardin of Maryland also did so.
"For starters, I think it's borderline immoral because it basically views the Ukraine situation as a bargaining chip to be used as part of a broader deal. In essence, an asset that we can give away in exchange for something broader, which I don't think the Ukrainians are going to go for it to begin with and I don't think there's support for it in Ukraine," Rubio continued. "But this talk about fighting against ISIS – that's what Putin says he's doing now. Obviously why would we have to cut a deal to get him to do what he claims to already be doing?
"First of all, you can't pressure him because you die and if you try to there is no media. So we are going to try to cut a deal with a guy who thinks he's winning, has no internal pressure, and wants us to give up everything in exchange for him doing what he claims to be doing anyway," Rubio added. "So maybe I am a little harsh, but I think that's a really stupid deal.
"What do you think?"
"Agreed," Smith replied. "The grand bargain mythology is really getting, for lack of better word, laughable."
"Senator, I agree," said Breedlove.