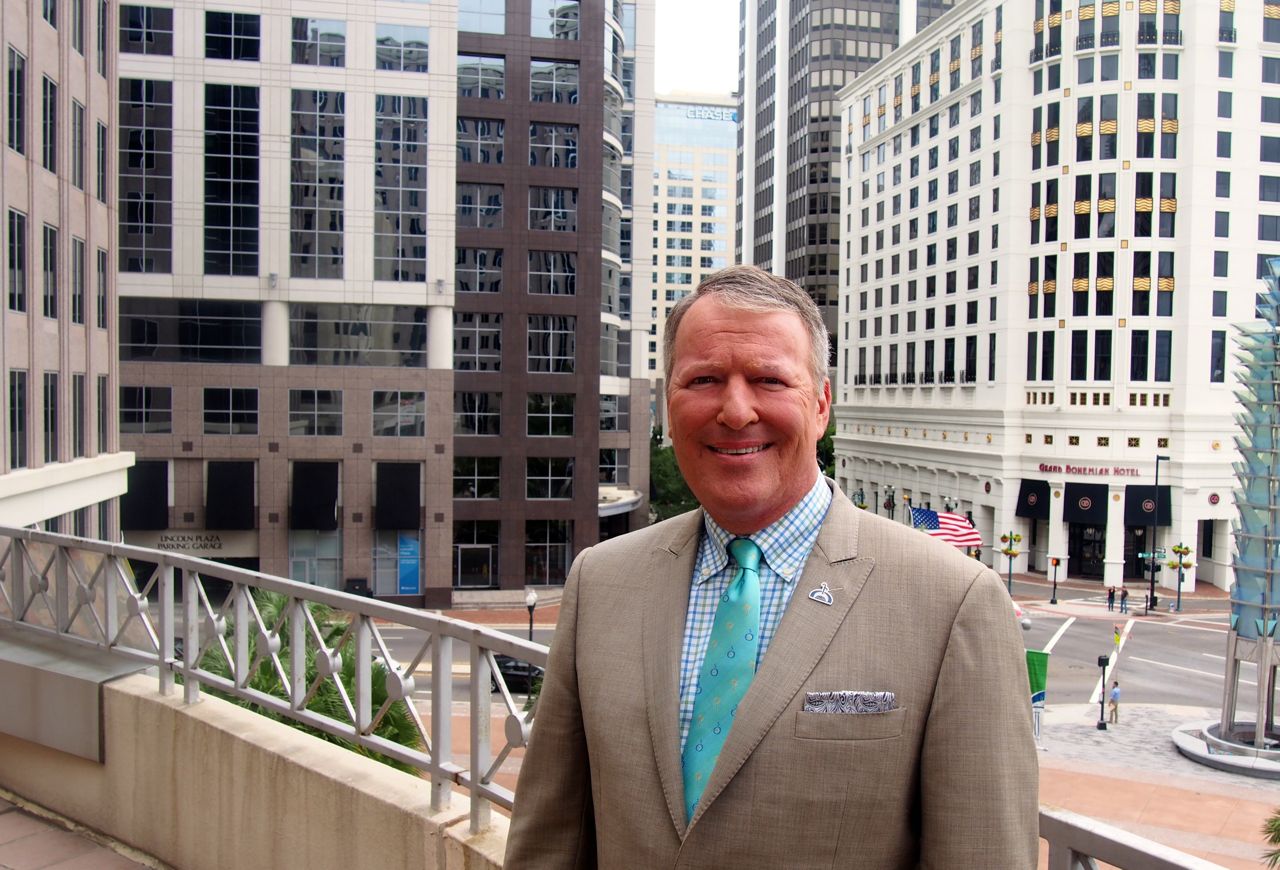 No one has identified Orlando as one of the "sanctuary cities" providing safe havens for undocumented immigrants while sustaining conservatives' wrath and potential funding cuts from President Donald Trump's orders, but when the question comes up, Orlando responds with a puzzle.
"While it's not clear exactly what the definition of a "sanctuary city" is, it is clear what Orlando is," the office of Orlando Mayor Buddy Dyer responded Friday, in a statement, to a question about a sanctuary city status. "In Orlando, diversity and inclusion are a vital part of our way of life."
Sanctuary cities can be difficult to identify because they do not have to be overt. Those that use city ordinances or written executive decisions to discourage or ban police from detaining undocumented immigrants, or from turning them over to the U.S. Immigration and Customs Enforcement officials, and to make sure all city services are extended to all residents regardless of immigration status, are obvious. Others, which discourage or decline to detain or turn over undocumented immigrants, while seeking to extend all services, based on policies or in-house legal interpretations, can have the same impact without codifying the practice.
And cities can pursue such policies to various lengths.
Last month Trump signed an executive order blocking sanctuary cities from qualifying for certain federal assistance.
Dyer, a Democrat, has not made any statements suggesting the city was informally pursuing sanctuary policies, but he also has not refuted the idea.
Orange County Republican Chairman Lew Oliver said he had not heard nor seen anything suggesting it was happening, adding, "My sense is it's not the kind of thing our mayor or our city would be interested in doing."
Still, the city's statement, while making no explicit claims to any sanctuary policies, at least embraces some of the values of sanctuary.
"We have a long history of advancing policies that embrace diversity and celebrate our various cultures, including establishing a non-discrimination ordinance over 40 years ago," the statement continues, citing various non-discrimination programs.
"This has made our City stronger and a more prosperous place for everyone."
The statement also discusses how the city responded as united following the June 12 massacre at the popular gay nightclub Pulse, declaring, "we embraced and supported each other, no matter religion, race, ethnicity or sexual orientation. We responded together as one Orlando, a united Orlando."
"As a City, we remain focused on continuing to find ways to work together to overcome hate, intolerance and injustice and embrace diversity, equality and fairness in Orlando and throughout the nation," the statement continued. "Part of this effort means ensuring we remain a City and a government that values diversity in all that we do, continuing not to focus on immigration enforcement, but on being the best place in America to live, work, play and raise a family."
Orange County, Orlando's alter-ego covering the entire county population with its own ordinances, is clearer. It does not have sanctuary city policies, Mayor Teresa Jacobs said earlier this week in an interview with the Orlando Sentinel. Jacobs responded to questions after a dozen or so immigration proponents and others urged the Board of County Commissioners Tuesday to consider adopting sanctuary policies. She said immigration policy was above the county's authority, and that she believes "cities may find a way to try to intervene in the immigration debate," Congress and the federal government need to address it.