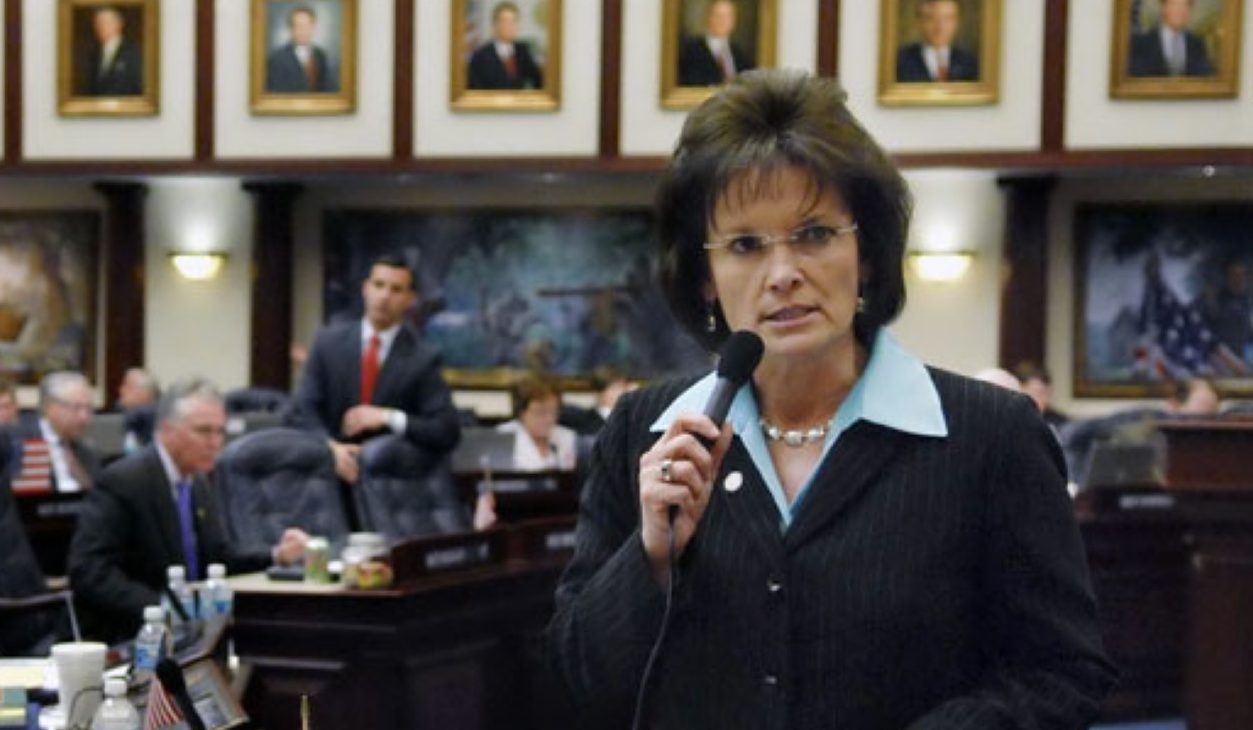 The Central Florida citrus industry appears to be coming out in full force to support Sen. Denise Grimsley's bid for Agriculture Commissioner.
Grimsley is scheduled to hold a fundraising reception Florida's Natural Grove House in Lake Wales on Feb. 28. While the invitation notes a host committee is still being formed, the backers listed on the invitations reads like a who's who of the Central Florida agriculture and political leaders.
Among Grimsley's supporters: Bob Behr, the former commissioner and CEO of Florida Natural; Ben Hill Griffin III, an industry leader and a member of the Florida Citrus Hall of Fame; Ellis Hunt, the current chair of the Florida Citrus Commission; Marty McKenna, the former president of Florida Citrus Mutual; and John Barben, the current preside of Florida Citrus Mutual.
The invite also lists Florida Citrus Mutual PAC, Florida Cow PAC, Polk County Farm PAC, and Southeast Milk, Inc. as backers.
She has already earned the support of former Sen. JD Alexander, announcing this week he will hold a fundraiser for her on Friday. Many industry leaders were believed to be encouraging Alexander to jump in the race.
Grimsley, a Sebring Republican, was first elected to the House in 2004, before heading to the Senate in 2012. She filed to run for Agriculture Commissioner on Feb. 1.
She is currently a hospital administrator for Florida Hospital Wauchula and Lake Placid. As a registered nurse, Grimsley has been certified in trauma and pediatric advanced life support.
She also served as vice president and chief operating officer of her family business, Grimsley Oil Company, as well as being involved in the citrus and ranching industry. She's a member of the Peace River Valley and Highlands County Citrus Growers Association, and the Florida Cattlemen's Association.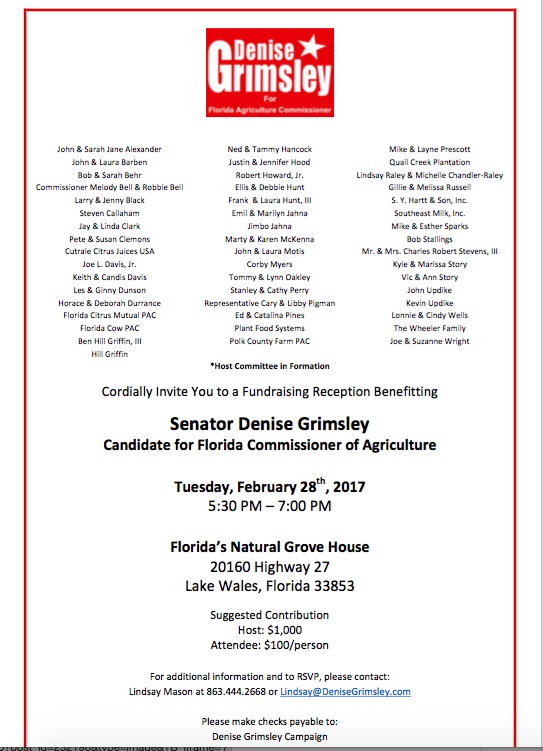 Save