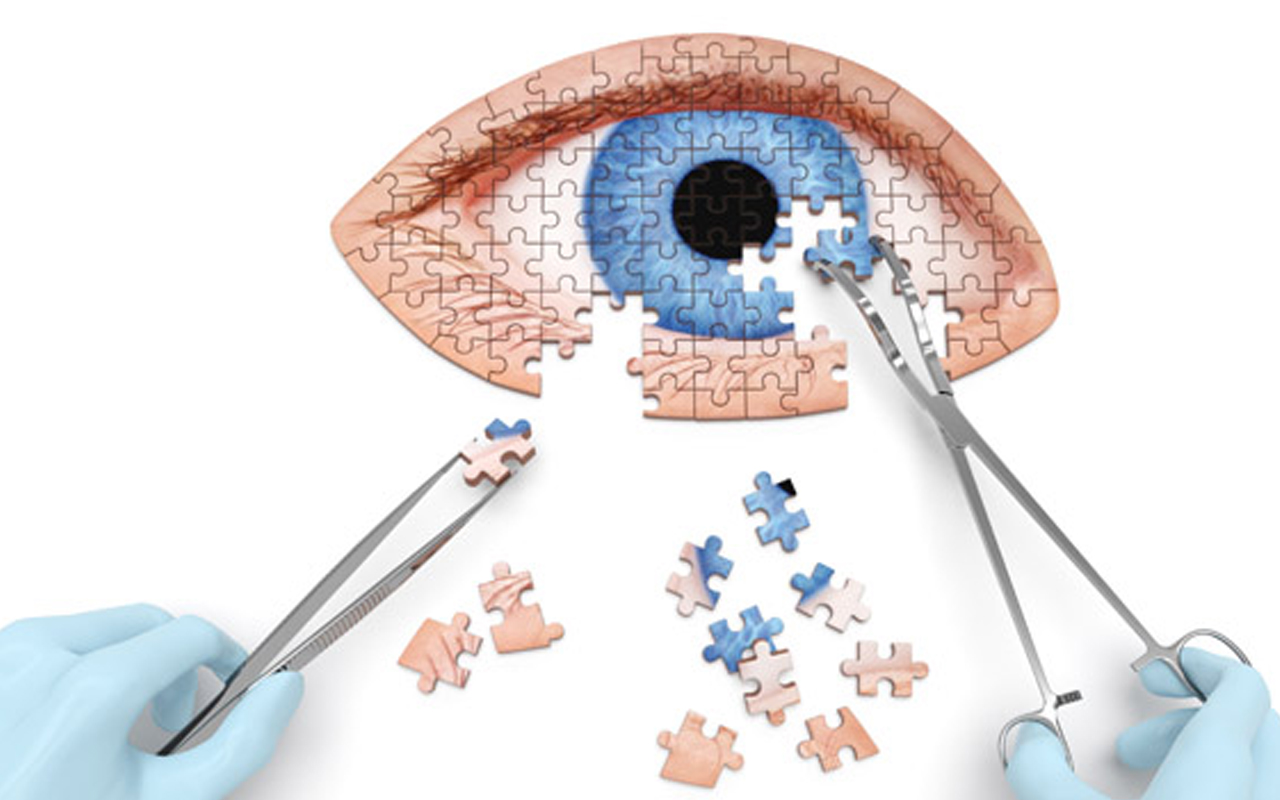 Do you know who is taking care of your eyes?
That question is at the heart of "Joanne's Story" a video about a Vero Beach woman who nearly lost her eyesight after an ophthalmologist caught a rare diagnosis which was missed by her optometrist.
Joanne was previously under the care of an optometrist who diagnosed her with a "small cataract." A retinal surgeon removed the cataract, and Joanne returned to the optometrist for the remainder of her care. After several visits, Joanne was told that "everything was fine."
But everything was not fine.
After sensing foreign matter in her eyes, Joanne turned to an ophthalmologist, who then diagnosed a rare fungus infection — a problem unrecognized by the optometrist.
"When you get a complication as serious … and as rare as mine," Joanne says, "you have to have the most well-educated, highly qualified medically trained doctors to even begin to deal with it."
The video was originally released in February 2013 to highlight Florida House Bill 443, which at the time sought to prevent optometrists from calling themselves "physicians," mandating that they report any adverse incidents with patients, which is already a requirement for ophthalmologists and other medical doctors. And it required optometrists diagnosing severe cases of glaucoma to immediately refer a patient to an ophthalmologist.
Behind the bill was the idea that ophthalmologists are medical doctors who specialize in eye and vision care. As such, they possess a much higher level of training in treatment and diagnosis, more than either optometrists or opticians.
Though HB 443 ultimately died in committee, a companion bill did later pass in 2013, and was signed into law by Gov. Rick Scott.
HB 239 signified an agreement between the state's optometrists and ophthalmologists, forging a truce in what became the so-called "Eyeball Wars," which had been raging for decades.
Many of the changes in HB 239, supported by the Florida Society of Ophthalmology, focused primarily on providing patient safety, among which was a reaffirmation that optometrists could not perform "surgery" of any kind.
The bill also allowed optometrists to prescribe a limited number of oral medications, and only under certain conditions. Optometrists must carry the same level of malpractice coverage as medical doctors and cannot prescribe Schedule I and II controlled substances. They are also required to refer patients with severe glaucoma within 72 hours to an ophthalmologist.
Joanne's case also illustrates the stark difference between ophthalmologists, who can diagnose rare illnesses, and optometrists who are often called upon to provide follow-up care.
While optometrists can provide primary vision care — things from eye exams to the management of vision changes — they are not medical doctors.
But four years after the passage of HB 239, optometrists and associated groups are beginning to lay the groundwork for a change to Florida law, mostly by donating millions to candidates and committees as well as growing its roster of lobbyists. A bill is currently being drafted in the Florida legislature for consideration in the upcoming Session.
All this is with one goal in mind: allowing optometrists to perform surgery.
But in four years, there have been no advances — either technical or medical — that would justify granting such a power.
And the relative lack of instruction for optometrists is why ophthalmologists — who have completed college, a minimum of eight years of additional medical instruction, and are licensed to practice medicine and surgery — are raising their guard in the renewed Eyeball Wars.
Ophthalmologists want to ensure they remain the safe, well-trained medical option that millions of Floridians can turn to when faced with serious, debilitating eye diseases.
Joanne, who recently passed away, knew that it was important to know who takes care of your eyes.
"I do not feel that optometrists should have the privileges of ophthalmologists," Joanne says in the video. "I do not feel they are qualified with their background … to become aware of serious eye problems."