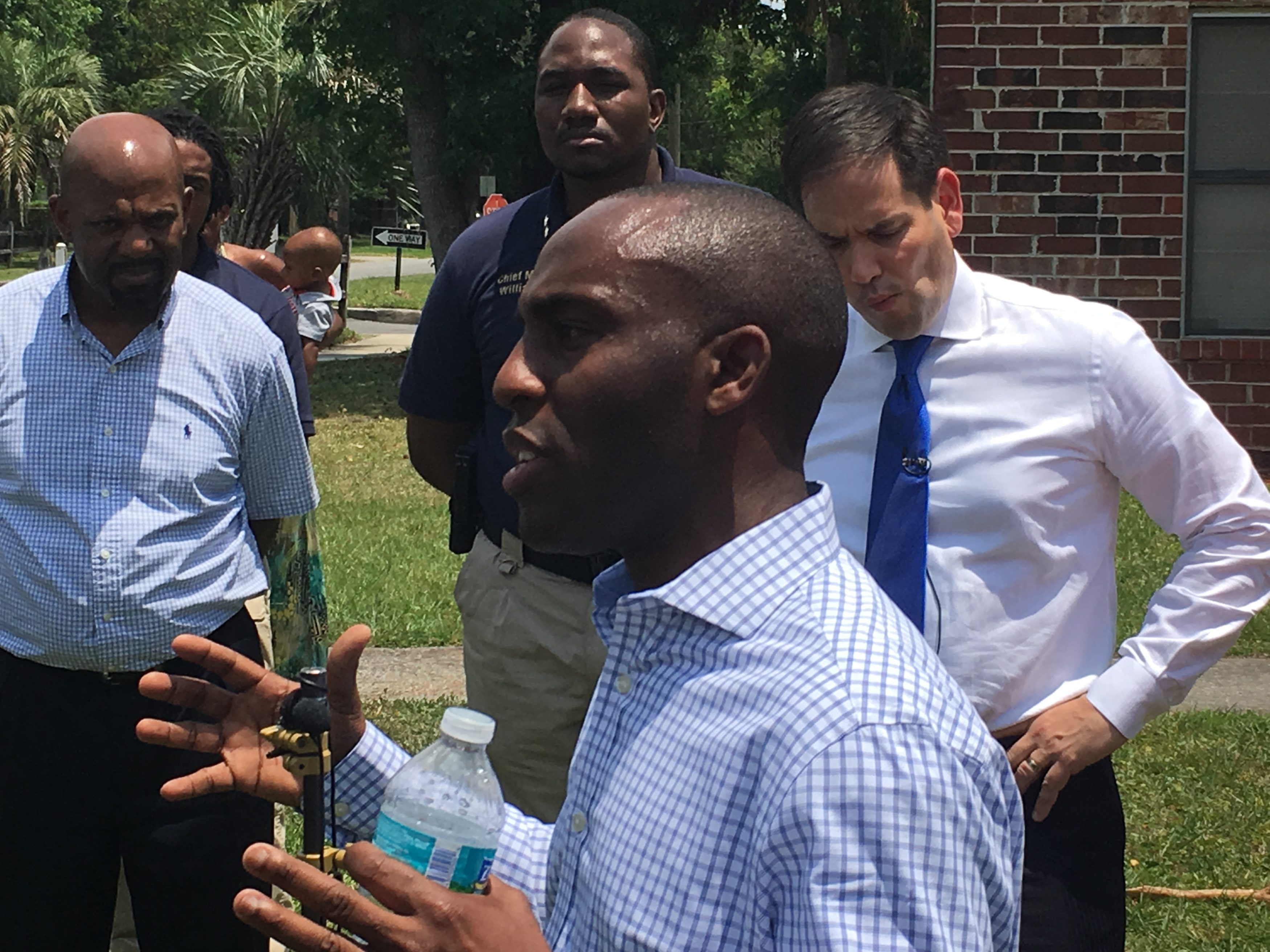 A bill filed earlier this year in the Jacksonville City Council to ensure more job opportunities for ex-offenders got deferred in its third committee stop Thursday.
The Associated Builders and Contractors pushed back on the bill throughout the committee process, and council members fell in line, with increasing resistance in Wednesday's committees leading to the pause on Thursday.
Councilman Garrett Dennis' bill (2017-35) is intended to affirm requirements that companies doing business with the city of Jacksonville, via construction and remediation and related fields, hire ex-offenders that have gone through rehabilitation programs funded and authorized by the city.
The bill was originally intended to reinforce a local ordinance already on the books, requiring companies doing $200,000 or more of business with the city to commit to hiring ex-offenders who graduated from the city's third-party service provider re-entry programs.
By the time the legislation made it to Finance on Thursday, it came yoked to a number of amendments that removed various reporting requirements and replaced them with a "sworn statement" that a contractor contacted an ex-offender program provider to see if there were any ex-offenders available for employment.
But those amendments were like a band aid on a bullet wound, seemingly calling attention to perceived flaws in the bill rather than fixing them.
—-
Dennis, in Finance, noted that the city is the "owner" in the contractual relationship, and can therefore set terms to "someone who wants to do business with the city."
"If they do not want to do business with the city of Jacksonville, there's plenty of other places they can do business," Dennis said.
Councilman Bill Gulliford, a critic of the legislation in previous committee stops, restated his concerns about the "burden on the contractor."
If the amount of bids are reduced, Gulliford said, the bids will be higher, thus raising costs for the city.
Gulliford advised that incentives for hiring contractors might be the better way to go.
"Let's throw out the procurement code. Let's just have the wild, wild west for contractors," Dennis said, frustrated by the pushback on his bill.
The pushback continued, followed by the deferral motion.
—-
Councilman Matt Schellenberg moved for deferral, and Gulliford seconded it quickly.
"It clearly is not ready," Schellenberg said, advising a noticed meeting to work out myriad glitches in the bill.
"I don't like the bill. I don't like the amendment. We are overreaching … burdening people with just $200,000 worth of business," Schellenberg noted.
Councilman Aaron Bowman, "reading the tea leaves," was pessimistic about the bill's ability to pass in light of pervasive "confusion" on the legislation.
Councilwoman Brown likewise backed deferral.
"It's not that I'm not supporting the bill," Brown said, "I just want to make sure everyone's concerns are answered."
Public notice meetings to discuss this bill are pending.