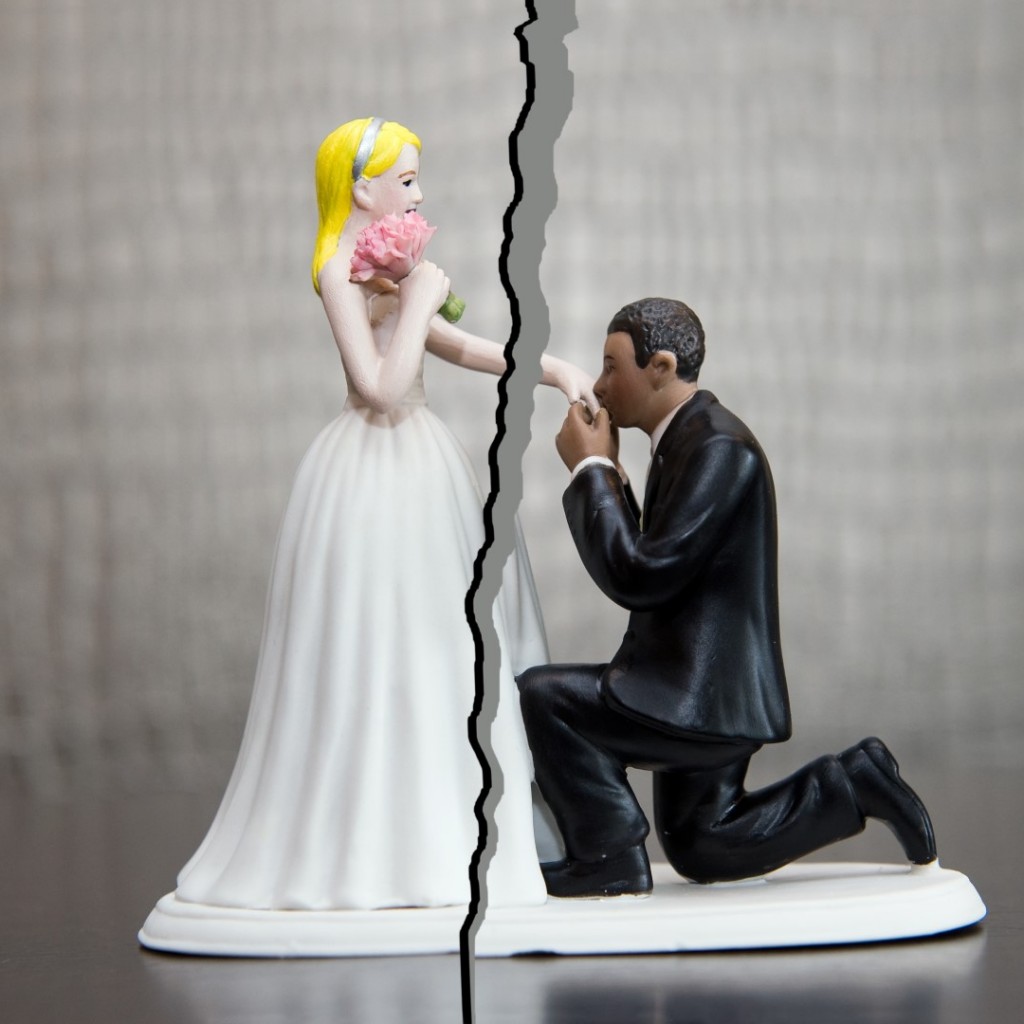 Get ready for a rumble: Lawmakers will again tackle the sticky issue of alimony in the 2017 Legislative Session.
Companion bills filed in the House and Senate aim to overhaul state alimony law to toughen the standards by which alimony is granted and changed. That's despite unsuccessful tries in the last few years.
Neither bill had a hearing in the committee weeks leading up to this year's session, which begins Tuesday.
Given its history, the effort promises to be one of the most contentious the Legislature will deal with this year, and both sides are primed for the fight. Last year, a hollering battle sparked outside Gov. Rick Scott's office as reform advocates shouted down opponents of the bill.
In a nutshell: Former spouses who wrote the checks have said permanent alimony in particular, or "forever alimony," wasn't fair to them. Their exes have shot back that they shouldn't be penalized, for example, after staying home to raise the children and then having trouble re-entering the workplace.
The First Wives Advocacy Group calls this year's legislation "one-sided, inequitable, and harmful to Florida families, especially women and children." Proponents say the measures won't be retroactive; these ex-spouse advocates disagree.
"As written, the legislation will retroactively tamper with thousands of prior divorces, giving payors a virtual do-over at the expense of the recipient," the group said in a statement. "During their divorces, many women sacrificed equitable distribution for the security of permanent alimony.  
"This legislation would result in (those paying alimony) filing for modification upon retirement, regardless of prior agreement, need, and ability to pay," the group adds. "This is clearly not equitable."
But Alan Frisher, chair of the National Parents Organization of Florida, called "the concept of permanent alimony … outdated in today's society."
"Alimony recipients must take some responsibility to earn a living after divorce in this day and age," he said.
The 2017 bills "would provide predictability and consistency for all, plus, divorcing spouses could settle their financial differences out of court versus spending countless dollars on wasteful litigation," Frisher added.
This year's measures (HB 283, SB 412) don't address the child custody provisions that garnered Scott's disfavor in 2016.
He nixed that legislation because it had the potential to put the "wants of a parent before the child's best interest by creating a premise of equal time-sharing," his veto letter said.
Family-law related bills have had trouble getting Scott's signature even as lawmakers have tried for years to change the way Florida's courts award alimony.
In 2013, Scott vetoed a previous attempt to modify alimony law because, he said, "it applies retroactively and thus tampers with the settled economic expectations of many Floridians who have experienced divorce." He added that the "retroactive adjustment of alimony could result in unfair, unanticipated results."
Among other things, the current legislation contains a guideline that says judges should consider an ex-spouse's "services rendered in homemaking, child care, education, and career building of the other party" when calculating an award.
A judge can go outside the suggested alimony amount under the bill "only if the court considers all of the factors … and makes specific written findings concerning the relevant factors that justify" the deviation.
Rep. Colleen Burton, a Lakeland Republican, is carrying the House bill and Sen. Kathleen Passidomo, a Naples Republican, is sponsoring its Senate counterpart.