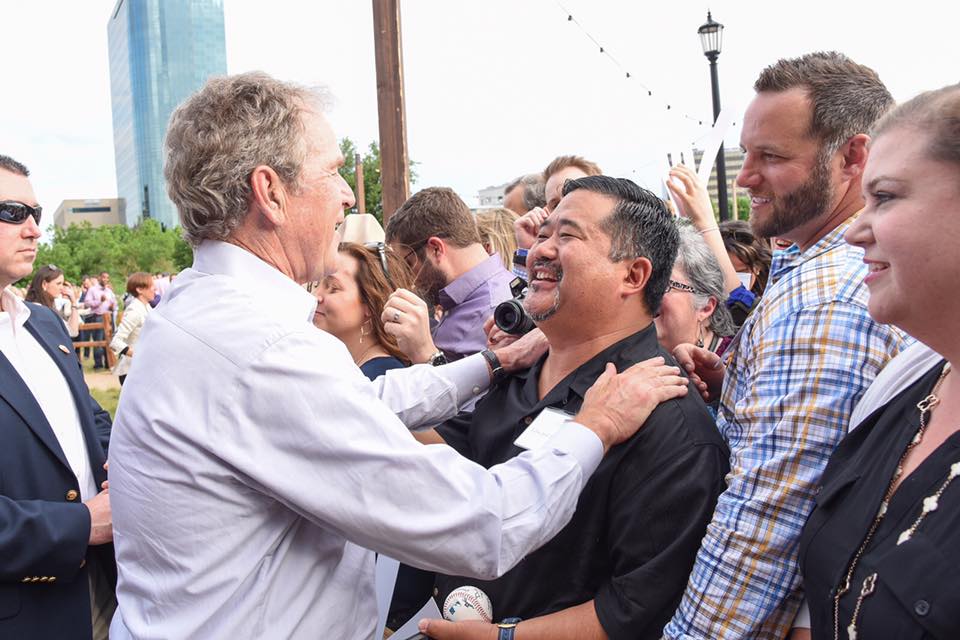 Ed Miyagishima, the Vice President of Communications and External Affairs at Port Tampa Bay and a senior adviser to CEO Paul Anderson, announced that he is leaving his position to "lead the charge" to have Tampa Bay host the 2019 Medal of Honor Convention.
Miyagishima, who had been with the port for four years, made the announcement on his Facebook page Wednesday night.
"I'm humbled and excited for this new chapter which will allow me to represent and showcase the American heroes and military community I love and honor, in the city I'm proud to call home," Miyagishima wrote.
Tampa is working to win the bid for the 2019 convention and will make a presentation to the Medal of Honor Society later this month in Washington, D.C., he said, reports the Tampa Bay Business Journal. If the city wins the bid, a non-profit host committee will be formed and he will serve as president and CEO.
A prominent figure in Republican politics before coming to Port Tampa Bay in 2013, Miyagishima has worked with a number of GOP officials over the years, including Florida Governor Rick Scott. After Scott's victory over Alex Sink in 2010, Miyagishima worked in the state's Office of Tourism, Trade and Economic Development.
Prior to coming to Port Tampa Bay, Miyagishima had served on the U.S. Senate campaign of Republican Connie Mack IV in 2012. He also served a stint on Herman Cain's presidential campaign in 2011.
A California native, Miyagishima served briefly with former Governor Arnold Schwarzenegger in 2009, before going to work for Meg Whitman's unsuccessful gubernatorial campaign against Jerry Brown in 2010.
His resignation comes a day after WFTS-Channel 28 reported that Port Tampa Bay is lagging significantly behind when it comes to the number of containers coming in, dramatically behind smaller Florida ports like Jacksonville, Miami and Port Everglades.
WFTS also reported that Anderson's annual salary of $382,287 is more than the annual salaries of the CEO's of the ports in New York/New Jersey and Los Angeles, despite the fact that those two ports bring in millions of containers every year, compared to Port Tampa's thirty-nine thousand.