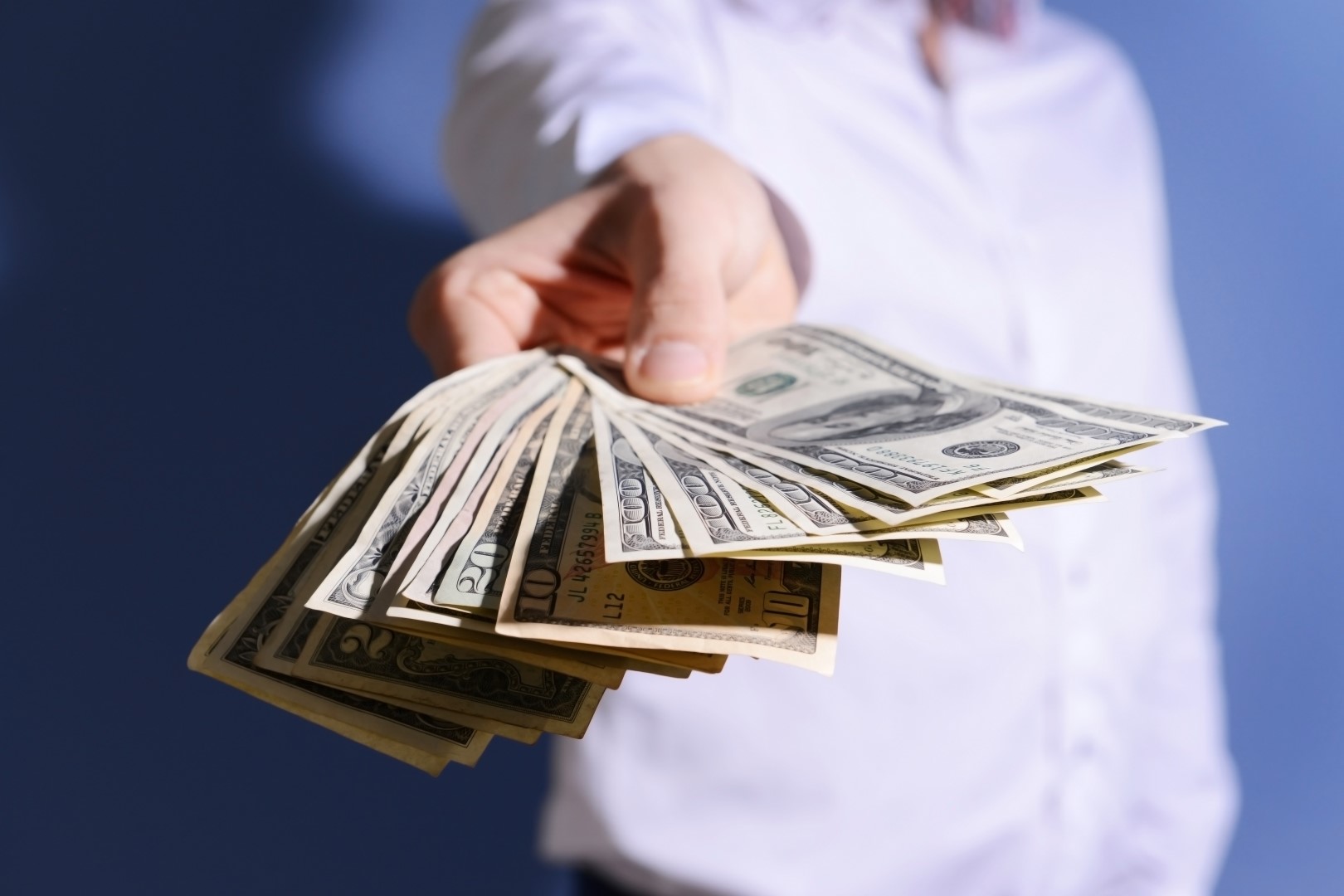 No Northeast Florida incumbents face competitive races in 2018. Yet the fundraising continues anyway, as February evidenced.
Notable for performance: two Northeast Florida political committees that cleared the $100K threshold for February money.
And one Clay County legislator who had a strong month.
____
One of the PACs that hit six figures: "Build Something That Lasts," the political committee of Jacksonville Mayor Lenny Curry,
Curry's committee raised $110,000 in February. That sum follows a $63,000 January, and brings the committee near $240,000 on hand.
Curry's committee secured the $110,000 from five donors, including the Jacksonville Jaguars, Peter Rummell, Gary Chartrand, and J.B. Coxwell.
While these are usual donors, the committee also got a $25,000 donation from Mori Hosseini, the CEO of ICI Homes who is a noted power player in GOP politics.
For those monitoring Curry's appeal outside of Northeast Florida, the Hosseini donation is a strong indication of what may be a trend.
Curry still hasn't filed to run for re-election in 2019, and his name is still in the rumor mill to replace Jeff Atwater as CFO.
____
The strongest committee performance in February in NE Florida: "Working for Florida's Families," the committee of Sen. Rob Bradley.
Bradley's committee brought in $120,500 in February, bringing total cash on hand over $360,000.
The leading donor at $25,000, RAI Services, the parent company for R.J. Reynolds, American Snuff, and other fine tobacco products available at stores near you.
American Traffic Solutions gave $10,000, as did licensed medical marijuana company Costa Farms (a regular supporter of Bradley), and Floracann, the cannabis subsidiary of Jacksonville's Loop Nurseries.
____
The best month for any legislator, by far, was from Rep. Travis Cummings in Clay County's HD 18.
Cummings brought in $34,150 of new money, pushing his total cash on hand over $47,000 – a good indication that the pressure the governor put on him over not supporting Enterprise Florida hasn't affected Cummings' bottom line.
PACs and physicians were the main drivers for Cummings: Anesthesiologists, Physical Therapist, Beer Distributors, Realtors, and other such groups that know to back a winner.
____
Of local Senators, SD 4 Republican Aaron Bean brought in $6,200 in February, pushing the Republican near $20,000 on hand.
Among the donors to the Bean team: Service Corporation International, which runs the Dignity Memorial funeral home chain, and donated $1,000.
Also maxing out: SmartHorizons, an online education company. And petroleum giant Chevron donated $500.
____
In SD 5, Audrey Gibson has yet to report February numbers; we will update this piece when she does.
____
In HD 11, Cord Byrd raised $5,500 of new money in February, giving him $10,100 on hand – not bad for someone who won in November with 98 percent of the vote.
Gunster, The Fiorentino Group, Southern Gardens Citrus, and Pinch-a-Penny were among the donors.
Over in HD 12, Clay Yarborough brought in $5,000 in new February money, pushing his total raised to $7,500 for his re-election.
Gunster and Fiorentino ponied up for the former Jacksonville City Councilman, who also had a max contribution from the Florida Harbor Pilots Association.
____
In HD 13, HD 14, HD 15, and HD 16, there is nothing as yet to report.
Tracie Davis and Jason Fischer have yet to do a February filing. And Kim Daniels has yet to file for re-election, though a staffer told us last week that delay is just a function of travel and other commitments, and Daniels will run for re-election in a safe Democrat district.
Likewise, Rep. Fant has yet to file to re-election
____
In HD 17, Cyndi Stevenson, who was re-elected without the formality of a primary or general election challenge last year, had even a better February, with $8,150 of new money.
Among her contributors: the AIF PAC, Florida Blue, the Florida Chamber, Ronald Book, Bitner and Associates, and Southern Gardens Citrus. Stevenson had just over $20,000 on hand.