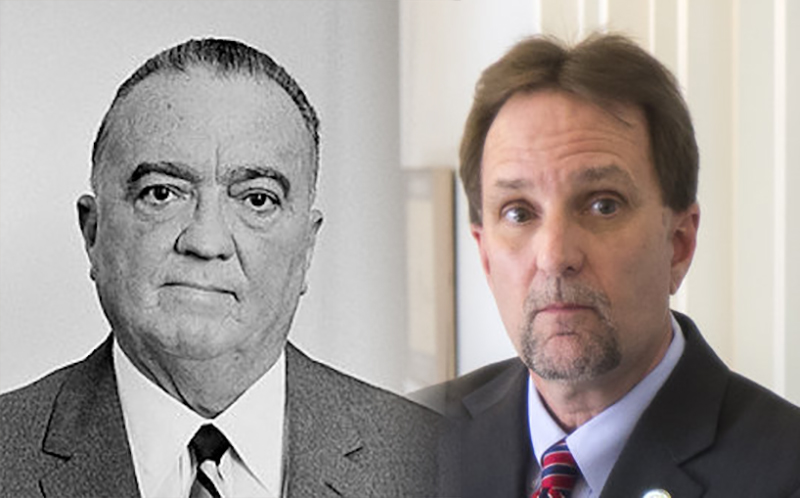 While Bald Badasses Rick Scott and Rick ("We know the terrorists are here!") Swearingen are busy playing dress-up like Jack Bauer and Jason Bourne, Florida's criminal justice basics are increasingly under the command of the Keystone Kops.
The governor and FDLE commissioner are looking to raid state trust funds to "fight terrorism" by adding 46 new Counterterrorism Avengers to the payroll. It's a good way to grab a cheap headline, and deflect attention from truly terrifying tales of our collapsing criminal justice infrastructure.
Speaking to a legislative committee this week, Swearingen had the gall to invoke the memory of the five travelers who were shot to death in January at the Fort Lauderdale-Hollywood International Airport.
The shooter, Iraq War veteran Esteban ("My Pleas for Mental Health Treatment Fell on Deaf Ears") Santiago had an easy target in a facility that has suffered from years of budget cuts and bad management. As passenger traffic grew by millions, sworn deputies, traffic enforcement officers, and community service aides were cut.
We know that because Gannett's Mike Sallah, a Pulitzer Prize-winning member of the Miami Herald Brain Drain, and Naples Daily News staffer Kristyn Wellesley followed the trail of public records and reported that there were no armed deputies in the terminal when Santiago opened fire. In the decade before Santiago's rampage, the number of deputies assigned to the airport had dropped by roughly the number of Homeland-types Swearingen seeks to hire. Crisis-trained deputies had been kicked to the curbs to direct traffic, deal with drunks, and reunite children with their lost stuffed animals.
Down the road from the Ft Lauderdale Airport is another threat to public safety that we know about because of journalists and not because of grandstanding politicians. Florida Bulldog reports that Broward's new courthouse is, to put it mildly, "riddled with security issues." The $276 million building features light switches and thermostats located inside, instead of outside, the cells. That way, the inmates can literally run the asylum.
The juvenile holding cells are coed, right down to the open toilets. Revolted by the 14th-century design, the juvenile judges revolted and refused to move into the new – but not improved – facility. Those courtrooms will stand empty until someone figures out how to "repurpose" them.
America spends billions every year on counterterrorism. If we can't rely upon Washington to do its job, then we are in more trouble than Swearingen can fix with 46 new agents, or 4600 new agents.
If trust funds are to be raided in the name of public safety, why not hire some lab technicians and get on with eliminating Florida's shameful backlog of rape kits.
Maybe FDLE can take advantage of some of that empty courtroom space in Ft. Lauderdale.