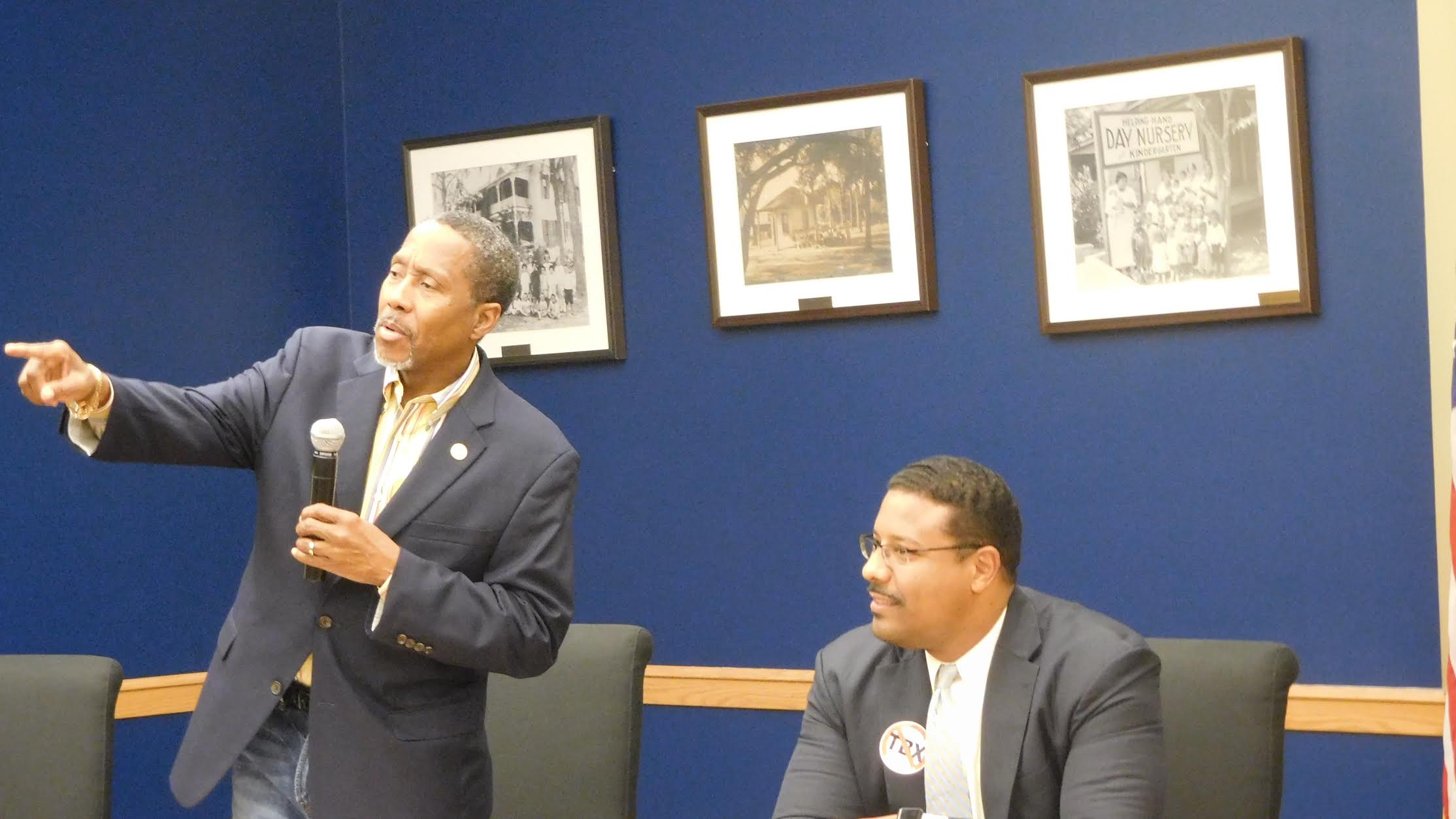 Under current Florida law, those who are convicted of any felony lose the right to vote, the right to sit on a jury, the right to hold public office, and the right to possess a firearm, unless they are granted the restoration of their civil rights by the state Office of Executive Clemency.
Legislation being sponsored by Tampa Bay area Democrats Darryl Rouson and Sean Shaw would end the automatic suspension of civil rights for those convicted of a non-violent felony.
"Even if the sentence has been served, a felony conviction in the State of Florida is a lifelong punishment," says House District 59 Representative Sean Shaw in a statement released by the Florida House Democrats on Wednesday. "It is unreasonable to expect someone to fully reintegrate back into society when they are being treated as a second class citizen. If we are serious about sustaining a fair system of justice, we must send a message that if a person is convicted of a non-violent crime, their rights won't be permanently taken away."
St. Petersburg's Daryl Rouson is sponsoring an identical bill (SB 848) in the Senate.
The bills are part of a whole series of criminal justice reforms that are being debated this session in the Florida Legislature, but whether they can get GOP buy-in is another story.
Florida is one of just a handful of states that does not automatically restore voting rights once a felon has paid his or her debts to society, a fact of life in the Sunshine State for decades. There are 1.6 million Floridians currently disenfranchised — the highest state total in the nation — and over 10,000 are waiting for a hearing on their restoration applications.
A class-action lawsuit filed earlier this week aims to automatically restore former felons' voting rights and eliminate Florida's rights restoration process.
The Fair Elections Legal Network and the law firm Cohen Milstein Sellers & Toll PLLC filed the lawsuit on behalf of seven former felons. It targets all four members of the Cabinet, and six other state officials, including Secretary of State Ken Detzner and Department of Corrections head Julie Jones.
As of March 1, the backlog of applicants for voting rights restoration stood at 10,513, but the suit alleges that the Clemency Board only hears an average of 52 cases per quarter. "At this rate, if no new applications were submitted, it would take the Clemency Board almost 51 years to hear the entire backlog of applicants," the plaintiffs write.
The suit also says that the number of applications granted has dropped significantly since Scott took office in 2011, with only 2,488 applications having been granted.
There is also an effort to get a constitutional amendment on the 2018 ballot by the group Floridians for a Fair Democracy that would automatically restore voting rights to nonviolent felons.