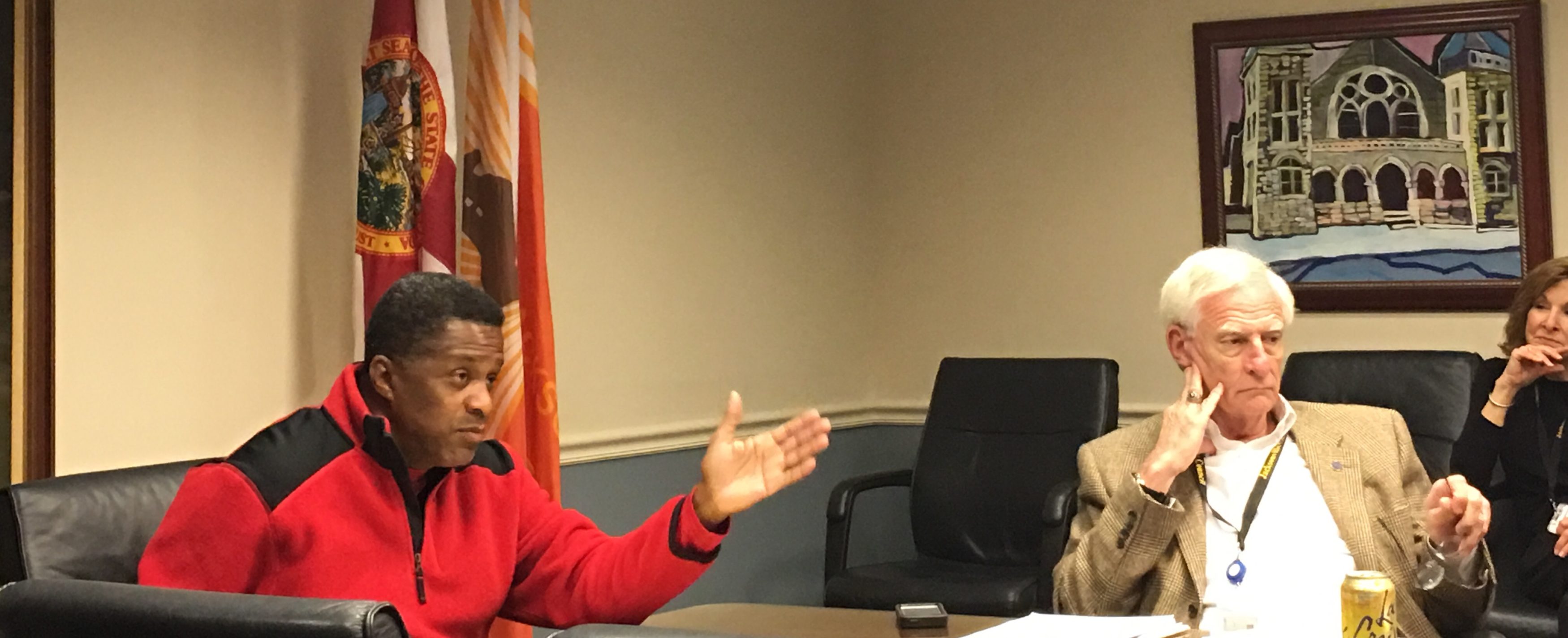 Jacksonville City Councilmen Bill Gulliford and Reggie Brown convened Wednesday to revisit an issue from months back: "community events" in the council districts.
Bill 2016-489 allocated $70,000 to be split up among the 19 council members, for the purposes of staging educational community events in districts.
For Brown, this issue is critical — his constituents often have questions about city services.
Among the legislation's terms: city dollars would only pay for internal costs, such as city resources relative to police and fire/rescue, bleachers, and so on.
Though legislation got through after an extensive review process, Brown still has an issue, and a desire to assist community organizations that might seek to host events, with "simple things like stages and bleachers."
The hard costs to the city for a four hour community event: just north of $2,000.
Brown noted that those costs add up quickly in a $70,000 budget split 19 ways.
"The city should be responsible for hosting activities in the park," Brown said.
Gulliford noted the fluid distinction between what is and what isn't a community group, especially related to associations without a formal structure.
This got to the heart of Brown's concerns.
"At any park, 1000 people can show up, and [police and fire and rescue] are not out there. It's better for folks to be unorganized," Brown said, given that an organized group establishing the same burden would have mandates to have a certain amount of public safety workers out there.
Likewise, Brown said, the city permits "block parties" — street closures between the hours of 8 am and 11 pm, contingent on signed approval of 60 percent of residents whose ingress and egress would be impacted.
"Right now, it's cheaper to take it to the streets than to our parks," Brown said, noting that block parties are harder to manage than park events and contain the same liability concerns for the city.