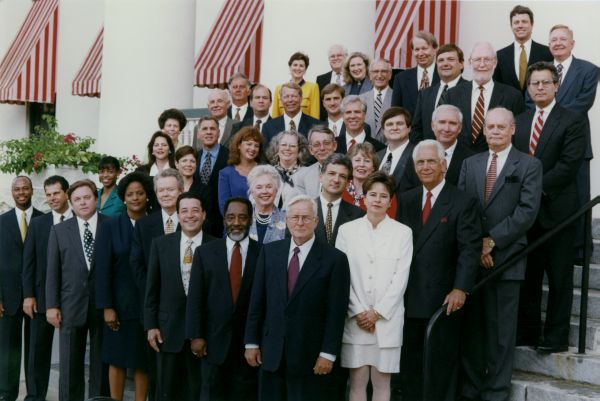 The Constitution Revision Commission has launched a website and announced an organizational meeting next Monday.
The meeting will be 2-4 p.m. in the Capitol's Senate chamber, with a brief agenda of "Welcoming Remarks, Oath of Office, Rules of the Commission, Ethics Briefing."
The panel, which convenes every 20 years, will review and suggest changes to the state's governing document after holding public meetings across the state.
Its newest hire is Meredith Beatrice, who was spokeswoman for Secretary of State Ken Detzner, and is now the CRC's "external affairs" director.
The 37-member board is chaired by Carlos Beruff, a Manatee County homebuilder and unsuccessful Republican candidate for U.S. Senate in 2016.
The commission has met twice before, in 1977-78 and 1997-98, but this is the first to be selected by a majority of Republicans. 
Any changes the commission proposes would be in the form of constitutional amendments, which would have to be approved by 60 percent of voters on a statewide ballot.