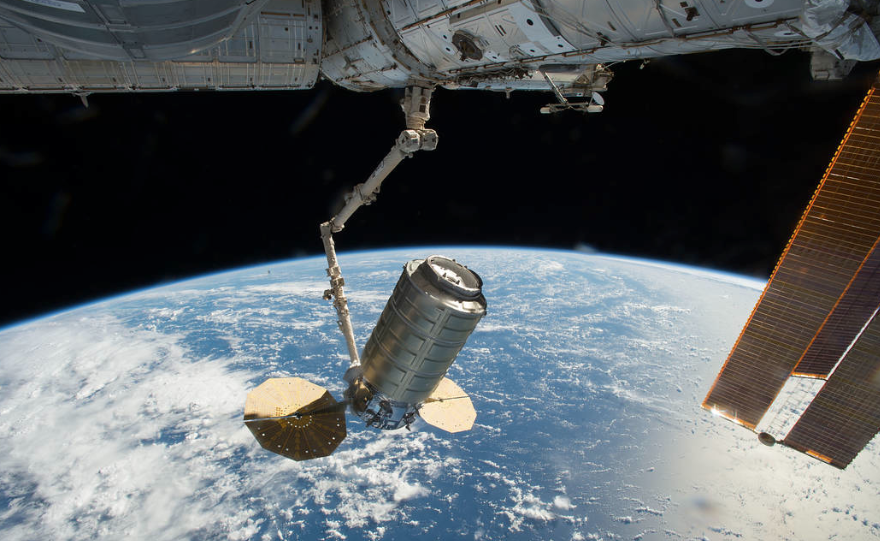 Suddenly again, Cape Canaveral is a busy place for rocket launches, maybe busier than it's been in 50 or 60 years.
On Friday OrbitalATK hopes to launch an International Space Station resupply capsule atop a United Launch Alliance Atlas V rocket. If all goes well, it will be the third launch in 11 days, following the SpaceX launch of a commercial satellite of March 14 and the ULA launch of an Air Force satellite of last Saturday.
It may be the first time since the earliest days of America's space program that Cape Canaveral has seen three rocket launches in as little as 11 days.
OrbitalATK has named its Cygnus spacecraft carrying the goods to the space station the "John Glenn," after the historic NASA astronaut and former U.S. senator who died late last year.
The John Glenn will be carrying 7,600 pounds of supplies, including scientific equipment. Among the items is the Saffire III payload experiment equipment, study flame development in the microgravity environment.
OrbitalATK is launching from ULA's Launch Pad 41 at Cape Canaveral Air Force Station, with a 9 p.m. launch time, because it will be using a ULA rocket instead of its own Antares rocket, which launches from the NASA site on Wallops Island, Va. This will be the third time OrbitalATK has used a ULA Atlas V instead of its own rockets.
It will be the third different kind of rocket to go up from three different launch pads, in less than two weeks, a pace that a Space Florida official probably has not seen since the late 1950s and early 1960s when the Air Force, NASA and the space agency's predecessor, the National Advisory Committee for Aeronautics, were test launching rockets at a dizzying pace.
On Saturday ULA launched a Delta IV rocket from its Launch Complex 37 at Cape Canaveral AFS. On March 14, SpaceX launched its Falcon 9 rocket from Launch Complex 39A at Kennedy Space Center.