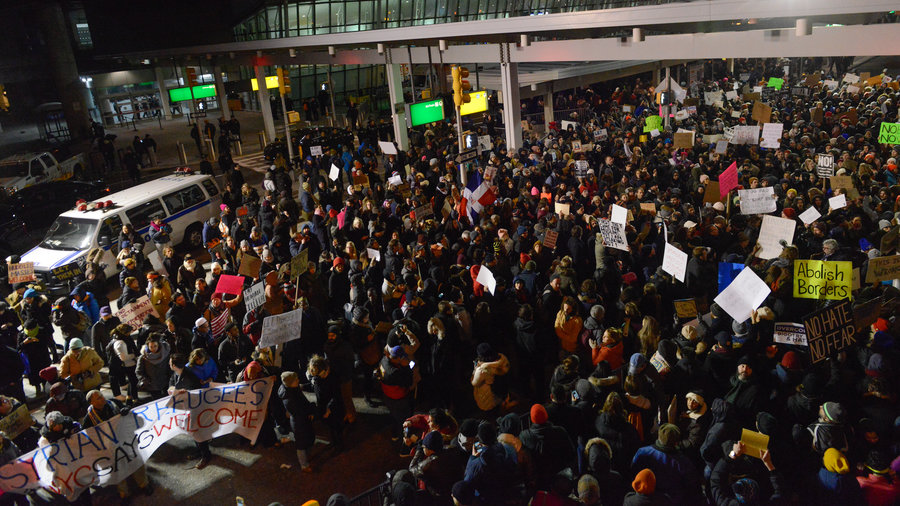 The American Civil Liberties Union of Florida filed a Freedom of Information Act lawsuit Wednesday demanding government documents about the on-the-ground implementation of President Donald Trump's Muslim bans.
The civil liberties organization's lawsuit is seeking records from U.S. Customs and Border Protection's Miami and Tampa field offices. Specifically, the lawsuit seeks records related to CBP's implementation of Trump's Muslim bans at Miami International Airport and Orlando International Airport in late January.
"The public deserves to know how the cruel and poorly-executed Muslim ban was being implemented in Florida and across the country," stated ACLU of Florida Legal Director, Nancy Abudu. "Customs and Border Protection cannot pretend that these requests for public information don't exist."
The ACLU says they first sought the information through FOIA requests sent February 2 to Customs and Border Protection but says the government has not "substantively" responded. Hence the lawsuit.
The action in Florida is one of 13 such lawsuits that the ACLU filed Wednesday. Others were given in Atlanta, Baltimore, Boston, Chicago, Detroit, Houston, Los Angeles, Miami, Portland, San Diego, San Francisco, Seattle and Tucson.
Sarasota attorney Andrea Flynn Mogensen and Miami attorney Brian Tannebaum is filing the ACLU of Florida's lawsuit. The lawsuit seeks unique and local information regarding how Customs and Border Protection implemented the executive orders at specific airports and ports of entry.
Two central Florida families, one Syrian and one Iranian, were detained for approximately six hours at Orlando International Airport during the weekend that the travel ban took place, January 27-29.
The Tampa office handles CBP duties in Tampa, Orlando and Jacksonville. In addition to Miami International Airport, the Miami CBP office covers Port Everglades, and airports in West Palm Beach and Fort Lauderdale.
In Miami and Tampa, no direct flights were scheduled from any of the countries listed in the original 90-day ban: Iraq, Iran, Syria, Sudan, Libya, Somalia and Yemen.