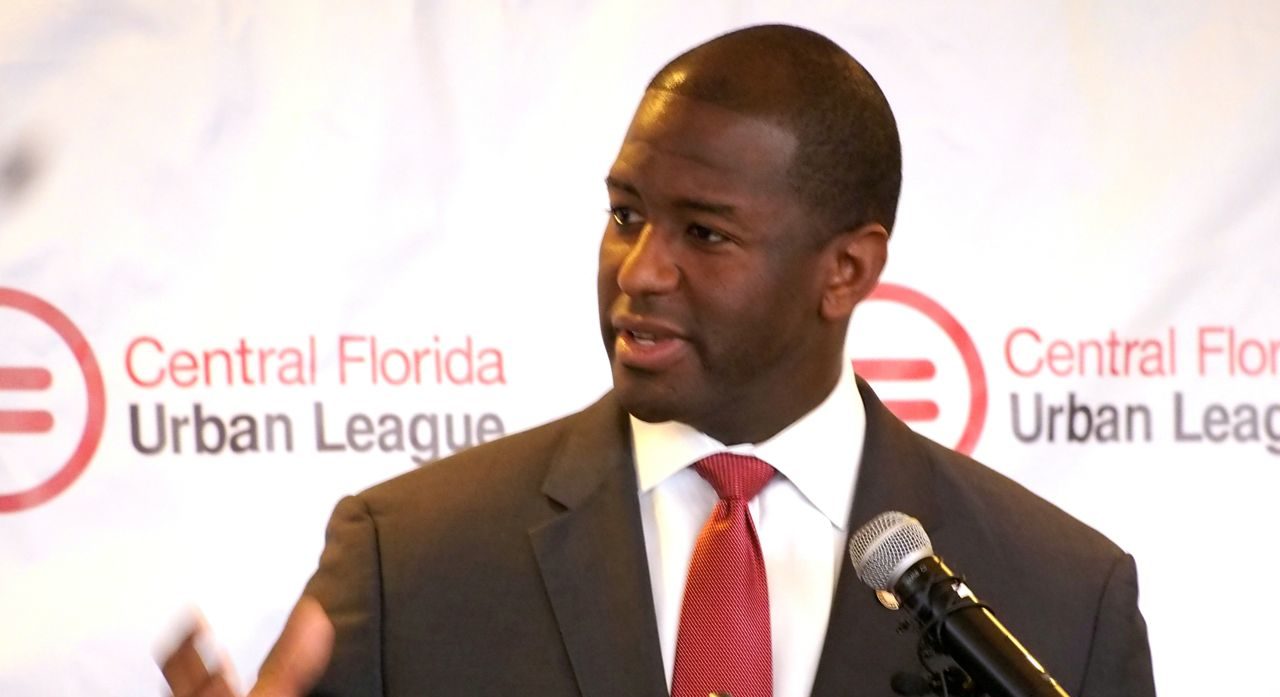 Tallahassee Mayor and Democratic gubernatorial candidate Andrew Gillum on Wednesday called proposed House funding for charter schools "a giveaway to (House Republicans') friends and family."
But Gillum at first wouldn't answer whether he would veto such funding if he were governor, saying instead he would put a "premium" on fully funding the state's public school system.
A spokesman later said he would veto that kind of funding if elected, explaining Gillum "fundamentally believes the bill's approach is wrong."
The mayor appeared with Democratic state Rep. Shevrin Jones of West Park at a news conference in the Capitol.
House Speaker Richard Corcoran has proposed a "Schools of Hope" program, starting with $200 million in financial help for nonprofit companies to open charter schools in the Sunshine State. But it's been reported that those concerns aren't interested in coming.
Nonetheless, Gillum bemoaned the proposal, which he said would put millions of dollars "in the hands of friends (of Republicans) who are well-heeled and well-connected."
He also criticized the state's "sharp turn toward a culture of testing that doesn't tell (parents and teachers) what they need to know about a child."
Democrats "need to speak truth to power and call it what it is—a giveaway to friends and family" of the House Republican leadership, Gillum said.
Jones went a step further, saying earmarking money for charter schools means "we're creating a segregated system … that will not fix the issues."
He added that though he believes in school choice, "if they close a (charter) school down" because it reaches capacity, "where do the kids go? I still haven't gotten an answer." The implicit answer was students go back to the same D- and F-rated schools they tried to escape.
The news conference can be viewed in a Periscope video below:
Schools of Hope presser #FlaPol https://t.co/l2PkJK4LzR

— Jim Rosica (@JimRosicaFL) April 12, 2017