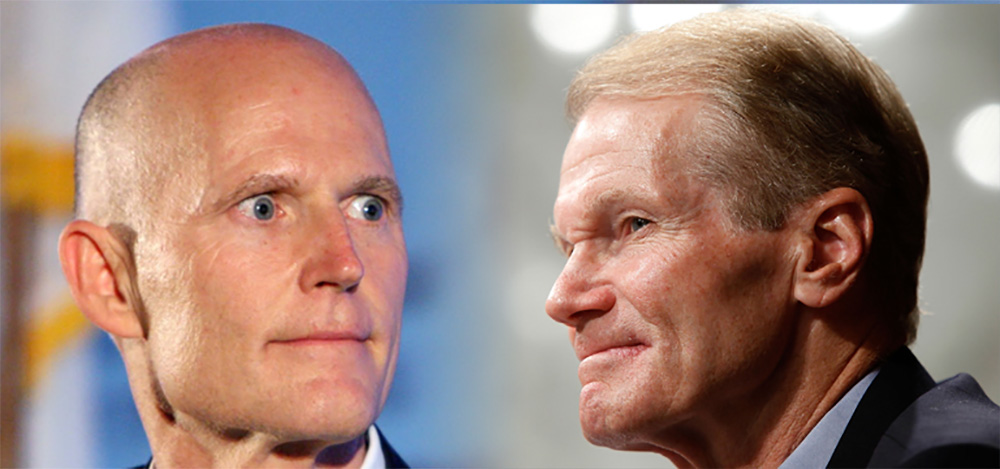 The steady increase in Gov. Rick Scott's approval rating has reinforced the notion that if voters have a job and the economy seems to be humming along, other things don't matter much.
The latest poll, released this week by Morning Consult, put Scott's approval number at 57 percent. Considering that he stood at 26 percent in 2012 according to Public Policy Polling, that's downright miraculous.
That same PPP poll five years ago included a forecast that Scott would lose a then-theoretical matchup with Charlie Crist by 55-32 percent. Scott was declared to be the most unpopular governor in the country.
What changed?
The economy. Duh!
Scott still has the singular focus he brought to Tallahassee as an outsider in 2011. We all remember what the economy was like then as the nation tried to recover from the Great Recession.
Scott's game plan of offering business incentives to attract jobs has been unrelenting. He has targeted regulations that he says strangle job growth.
While his disregard for environmental laws proved disastrous last summer when guacamole-like runoff from Lake Okeechobee became national news, voters appear inclined to overlook that as long as they have a steady paycheck. That's how Scott got out of controversies that included the messy dismissal in 2014 of Florida Department of Law Enforcement chief Gerald Bailey. That was handled so poorly that even Agriculture Commissioner Adam Putnam, a member of Scott's cabinet, claimed he was "misled" by the governor's staff.
Scott also had to spend more than $1 million in taxpayer money to settle seven public records lawsuits because of his penchant for operating in the shadows.
Even the ongoing battle with Republican House Speaker Richard Corcoran over two of Scott's major programs for business development and tourism promotion — Enterprise Florida and VISIT FLORIDA — hasn't hurt the governor. If anything, it seems to have enhanced his standing with voters.
All of this would seem to bode well for his expected challenge for Bill Nelson's U.S. Senate seat in 2018. Scott's approval number has inched above Nelson's, which is significant (maybe).
A lot can happen before that Senate race; remember the poll that said Crist would easily beat Scott for governor. Scott is closely aligned with President Donald Trump, and there is no way to tell how that will impact the race.
And while the economy is doing well and Scott is reaping the benefit now, everyone would be advised to remember another campaign from the dusty past as an example of how quickly things can change.
Republicans circulated a flier saying their candidate for president would ensure "a chicken in every pot and a car in every garage."
That was in 1928. The candidate was Herbert Hoover. He won with 444 electoral votes. A year later, the stock market crashed, and the Great Depression changed everything. Just four years after his landslide, Hoover lost to Franklin D. Roosevelt, whose electoral college total was 472.
Translation: Things look good now, but don't get cocky.