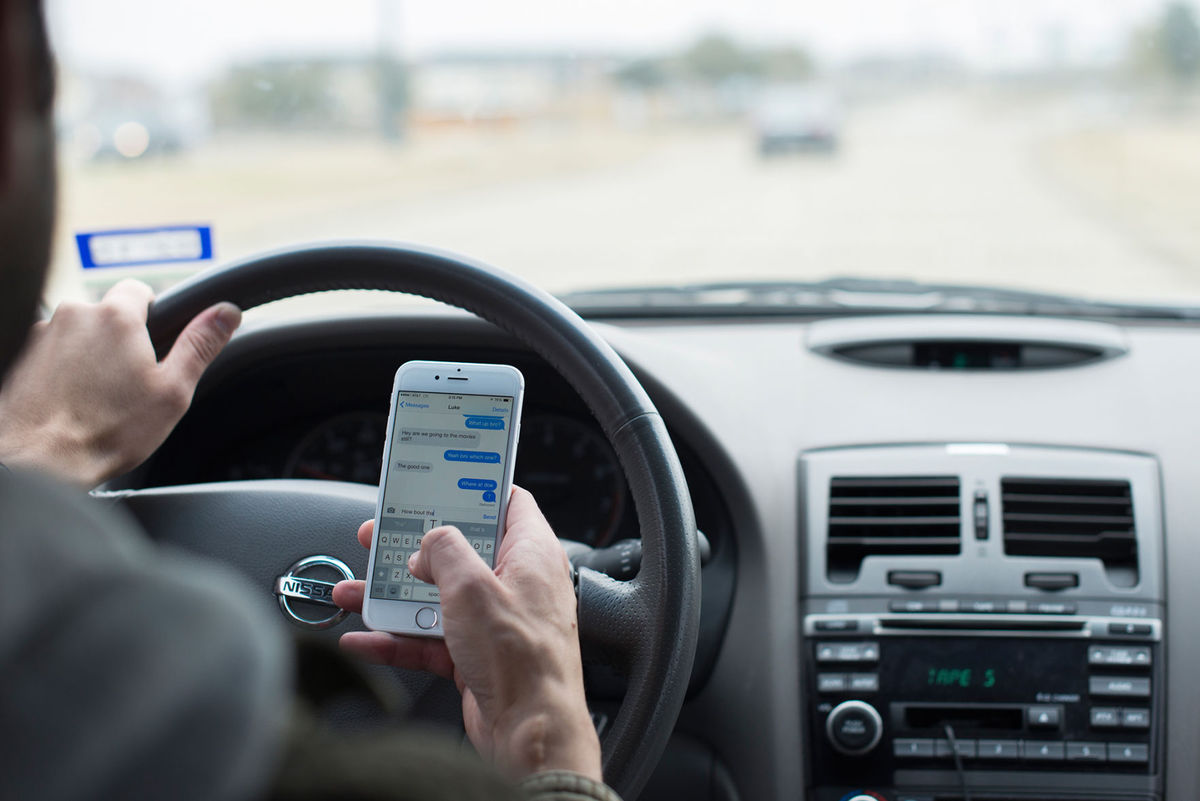 Twenty-one years after a car crash that took her twin sister's life, Emily Slosberg is continuing the fight to make Florida roads safer.
Slosberg, the state representative and daughter of longtime Democratic state lawmaker Irv Slosberg, has picked up her father's crusade on driver's safety by championing stronger texting while driving laws statewide.
As reported by WTSP 10Investigates, the issue is deeply personal for both Emily and Irv Slosberg,
On Feb. 23, 1996, seven teenagers between the ages of 13 and 15 — including Emily and Dori Slosberg — had been riding in the back seat of a 1995 Honda Civic. In the front seat were a 19-year-old and 17-year-old.
After the car had swerved to miss an oncoming car, the Honda hit a pole and slammed into another vehicle. Five of the teens were killed, others suffered severe spinal injuries. Emily Slosberg spent 10 days in the hospital and missed her sister's funeral.
Irv Slosberg, who first came to the Florida House in 2000, passed a mandatory seat belt bill in 2009 — the Dori Slosberg and Katie Marchetti Safety Belt Law — signed by then-Gov. Charlie Crist. Slosberg was also one of first to advocate stronger texting laws in Florida, first enacted in 2013.
Emily Slosberg, CEO of the Dori Slosberg Foundation, is now a Democrat representing District 91, the seat her father held since 2012 and had given up in 2016 for an unsuccessful Senate run.
Emily seeks to continue what her father started.
"We have an epidemic on the roads," she told WTSP. "I believe that texting and driving, distracted driving, is a major cause of driving fatalities."
Slosberg said that she is not looking to replace Florida's existing texting while driving law but to strengthen it.
Current Florida law puts texting while driving as a secondary offense — law enforcement cannot pull a driver over for texting only, and can only do so when they are committing another traffic violation. Even then, a texting ticket is only $20.
Initially, Slosberg sought to use a creative tactic to change the law, by attempting to introduce a bill making texting and driving a primary offense in her Palm Beach County district (known as a "municipality bill"), effectively sidestepping the state law restrictions that consider it a secondary offense.
Slosberg, however, faced stiff opposition from influential members of the Legislature — including some from her own delegation.
"She said on the night she planned to present her bill to her colleagues," write Donovan Myrie and Noah Pransky of WTSP. "State Sen. Bobby Powell, the chair of the local Palm County delegation, blocked her from speaking to her colleagues. Slosberg was forced to make her presentation during public testimony, and in her words, leadership attempted to 'add insult to injury' by adjourning before she had a chance to speak."
Slosberg also faced a legal challenge for her municipality bill, when Dawn Wynn, the senior assistant attorney for Palm Beach County, issued an opinion (at Powell's request) confirming that "traffic laws shall be uniform throughout the state" and reinforcing that texting and driving is a secondary offense.
Republicans, many with a Libertarian lean, were also resistant to the idea.
What's more, Powell suggested making texting while driving a primary offense could have racial overtones — saying that additional laws give law enforcement another opportunity to profile African-Americans and Hispanics.
Despite that, Slosberg stays undeterred, and progress could be coming, although not soon enough for many.
House Speaker Richard Corcoran — typically opposed to greater government intervention — told 10Investigates he will consider a workshop of the issue which could include a national study by Florida's Office of Program Policy Analysis and Government Accountability (OPPAGA). That would result in legislative recommendations in late 2017, and the issue of distracted driving would return for the 2018 Session. If passed, tougher laws in Florida could come as soon as summer 2018.