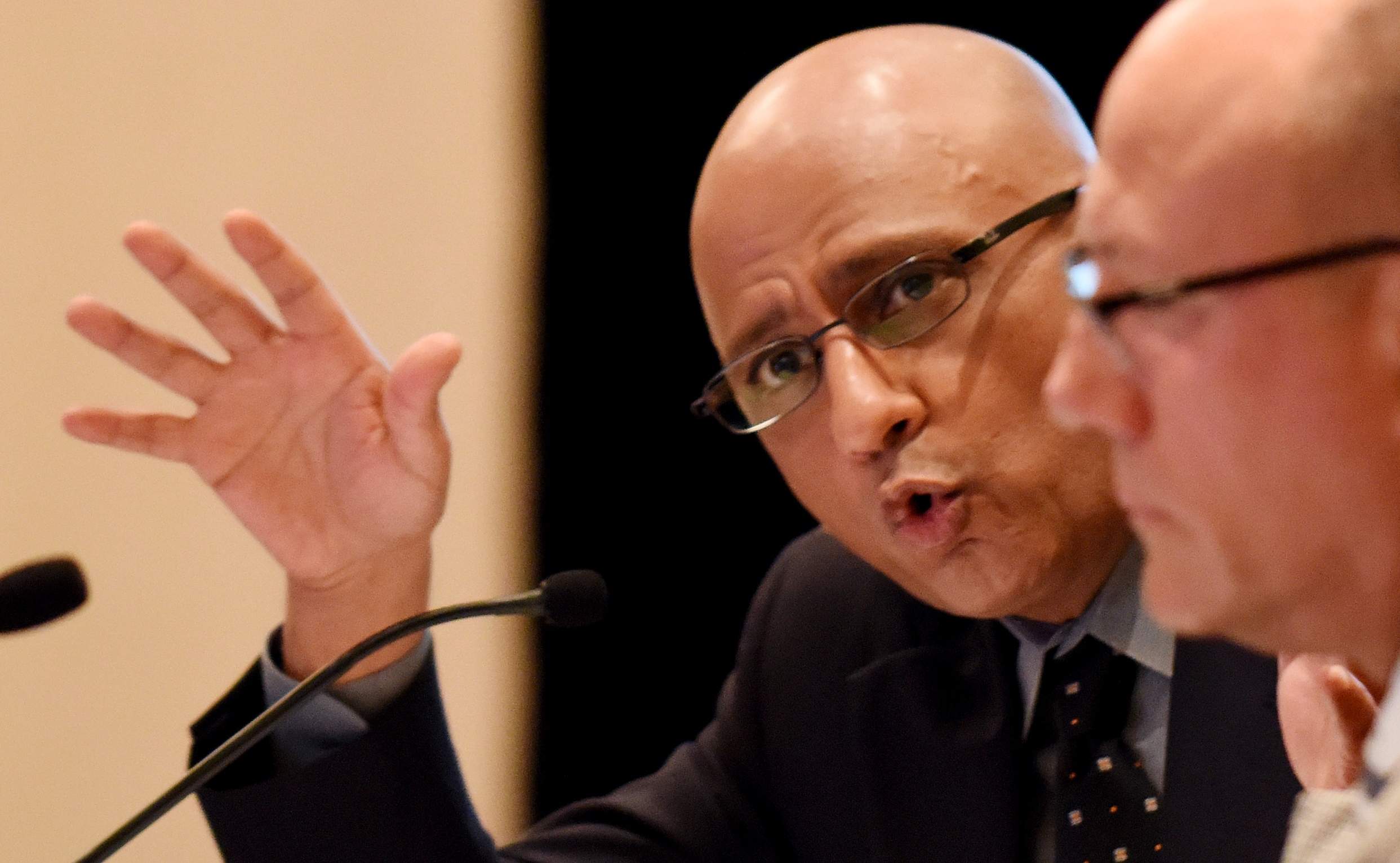 A 21-year-old woman sued by Tampa political activist Sam Rashid is not "backing down," and has filed a motion Monday to dismiss the case.
Rashid, who had twice resigned seats on prestigious boards after making controversial posts on social media, has filed suit in Hillsborough County against former employee Jacqueline Lilley for an alleged libelous" Facebook post in March.
Lilley worked as a receptionist at Divine Designs Salon in Brandon, which Rashid co-owns. She had written online that "the owners are thieves," adding that workers at Devine Designs were ordered not to communicate with former workers who left on "bad terms."
Lilley also urged staff there to leave.
Although the post just received over 39 comments and "liked" only about 14 times before it was taken down, Rashid, 55, sought damages in excess of $15,000.
However, in a statement, Lilley says she isn't shying away from a fight. She has retained Tampa attorney Richard A. Harrison, who filed the motion Monday morning.
"Lilley spoke out about salon practices that she thought were unfair," Harrison says. "In response, Rashid's lawyer sent her a two-page, legalese-laden and very threatening sounding letter. Lilley took down her post after a few days, thinking that would resolve the matter. Instead, Rashid sued her for defamation. He's also recently sued at least two other former employees of the salon."
"This case isn't about Rashid's reputation," Harrison says. "Rashid filing this lawsuit actually guarantees that more people will read Ms. Lilley's comments than would ever have seen them otherwise."
While the initial post was far from viral, Harrison notes that "well over 100 people" have now viewed, shared or commented on the Tampa Bay Times' online article and accompanying social media post about the case.
"Let's be clear," Harrison adds. "This lawsuit is about bullying and intimidating the salon's current and former employees, almost all of whom are young women … But that's not really surprising coming from a man who called a successful professional woman a 'taxpayer subsidized slut,' is it?"
Harrison also brought up the irony of Rashid's resignation from the Hillsborough County Aviation Authority.
In June 2014, Gov. Rick Scott appointed Rashid, then a high-profile GOP supporter, to the Hillsborough County's Aviation Board. In September 2015, Rashid attacked Tampa businessperson Beth Leytham for her involvement in the "Go Hillsborough" transportation initiative, funded by the county government. Hillsborough had been considering increasing sales taxes to build new roads, improve bridges and expand mass transit.
In a Facebook post Sept. 2, 2015, Rashid called Leytham a "taxpayer-subsidized slut," suggesting she had "intimately close relationships" with two county and one city official.
After a wave of outrage and mounting pressure for Scott to fire him, Rashid resigned Oct. 9, 2015. In his resignation letter, he did not apologize for making the Facebook slur.
"If Sam wants to fight this battle publicly, that's what we'll do," Harrison says. "I'll fight for the women who still have to deal with him and who fear for their jobs every day."
As for Lilley's bottom line, her lawyer quotes rocker Tom Petty: "I won't back down."