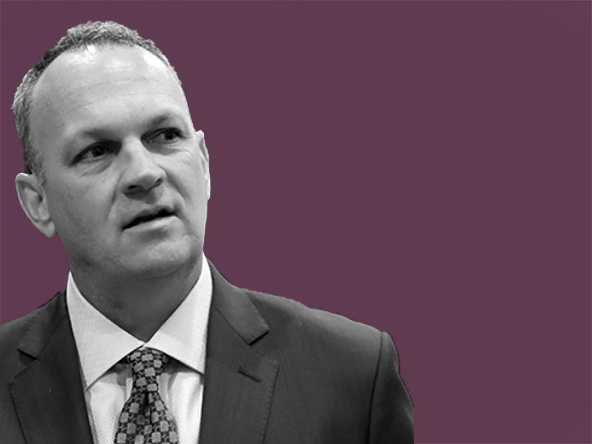 The House Appropriations Committee will meet Tuesday morning to consider a "standard operating budget," pending progress in negotiations with the Senate over spending priorities for the fiscal year that begins July 1.
House Speaker Richard Corcoran announced the move in a note to House members Monday evening. He acted after Senate President Joe Negron rejected a House proposal to enact a "continuation budget" maintaining spending more or less at existing levels.
"The purpose of this meeting is to consider a standard operating budget. We remain hopeful that we will be able to reach an acceptable compromise and begin budget conference this week; it is our responsibility to pass a budget that continues the functions of state government," Corcoran wrote.
"This standard operating budget will set aside nearly $2 billion in reserves and will protect the critical needs of the state while also providing for natural growth on issues such as Medicaid caseload and K-12 enrollment," Corcoran continued.
The plan would maintain state agencies at existing spending levels; provide for maintenance and repair of infrastructure; and "includes health and human services funding for issues such as decreasing the (adult persons with disabilities) wait list," Corcoran said.
"Again, to emphasize, we remain optimistic that we will reach budget consensus with the Senate. However, by considering this standard operating budget as a contingency, we would prevent an unnecessary government shutdown, protect the state's future, and still enable us to fund new priorities in the future," he wrote.
Earlier, Negron denounced the idea.
"I understand the concept of a 'continuation budget' to be a Washington creation where Congress is habitually unable to pass a budget and then simply carries forward the current budget for years at a time, with additional spending," he wrote to senators.
"I have no interest in adopting this ineffectual practice. Our constituents deserve and expect more."
Meanwhile, House Democratic leader Janet Cruz criticized "useless posturing" by House and Senate Republican leaders, suggesting they're more interested in higher office than in meeting the state's needs.
"Republican leadership in the House and Senate is failing the people of Florida," Cruz said in a written statement issued by the Democratic caucus office.
"While House Democrats have been focused on and have filed legislation dealing with the real priorities of Floridians, Republican leadership in both chambers have spent their time this session on useless posturing and messaging towards higher office instead of addressing the pressing issues facing our state."
Cruz called the situation "an outrage."
The House has passed an $81.2 proposed budget for the fiscal year that begins on July 1. The Senate budget would spend $85 billion. Existing spending amounts to $82.3 billion.