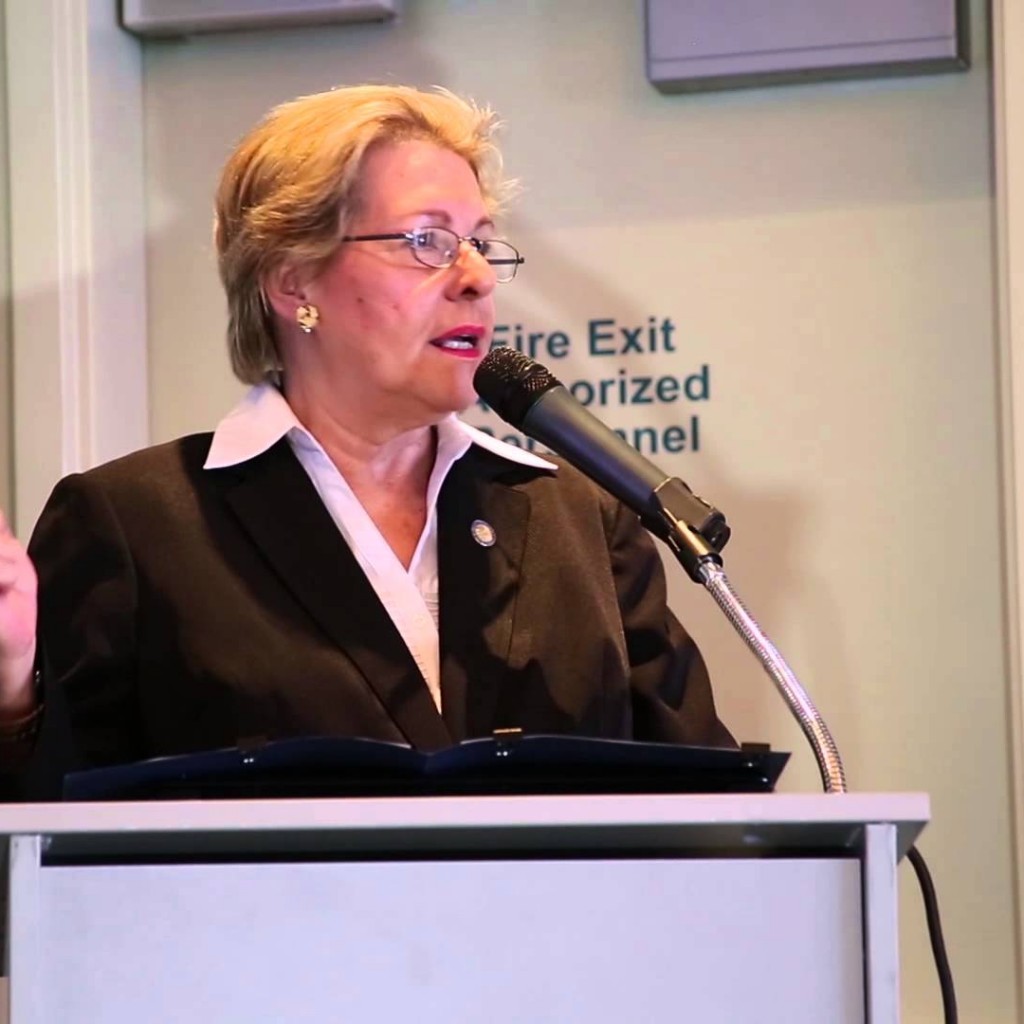 Sen. Dorothy Hukill wasn't there to defend herself, so her Senate colleagues plastered her name on legislation she long has sponsored to promote financial literacy education.
The vote to sign on as a co-sponsor of the amendment was 36-0. The vote to approve the bill was the same.
"This has been a bill that Sen. Hukill's worked on since the day she came to the Florida Senate. I can't even count the number of conversations that I have had with her about this bill since she's been here with us," Appropriations Chairman Jack Latvala told the Senate.
"So, a couple of us came up with the idea that it would be a fitting recognition to name this the Dorothy L. Hukill Financial Literacy Education Act," he said.
Actually, Rules chairwoman Lizbeth Benacquisto said, it was Latvala's idea.
"We kept it under wraps because we know that Dorothy is watching right now. And she's probably very angry at us for naming it after her," Benacquisto said.
"But it is a fitting tribute to someone who, we all know, is facing a little bit of a tough time. She is cancer free, but is an amazing individual — and has texted, called, and pinged all of us throughout the process to make sure that her legislation is moving forward," she continued.
"She is incredibly humble that this is a moment when we get to recognize her for her contribution, her commitment, her continued harassment of all us. We love you, Dorothy Hukill."
CS/SB 392 would require students to learn to balance a checkbook and conduct other financial business to qualify for graduation.
Hukill, a Republican from Port Orange, has missed the Legislative Session while recovering from treatments for cervical cancer. She has monitored developments remotely, however, Senate President Joe Negron said.
"I am very optimistic that she will be returning to us shortly," Negron said.
Sen. Dennis Baxley, a funeral director whose desk stands next to Hukill's on the Senate floor, praised his colleague's drive.
"I feel like we were having her funeral or something," Baxley said. "Dorothy, I've missed you every day, just seeing you right by me."
"This has been a passion of hers," said Sen. Rene Garcia, carrying the bill in Hukill's absence. "We love, you miss you, and look forward to your quick return."