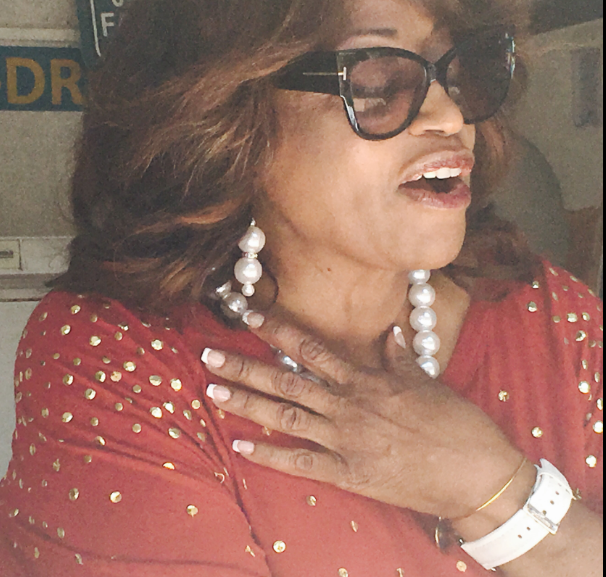 Below, an archive of prosecution arguments in the Corrine Brown trial.
For the most current coverage, please check out the master post linked here: Corrine Brown Trial Coverage.
Thurs. 5/4
Dummy donations, dubious deposits: Prosecution testimony concluded Thursday morning in the trial of Corrine Brown, continuing the theme of dummy donations and dubious cash deposits into Brown's account.
The testimony illustrated motive (Brown's cash flow problems) and opportunity (cronies willing to help move money into her account via various extra-legal mechanisms). The unclaimed cash income, coupled with exaggerated donations over years, was intended to reinforce the tax fraud counts in the 22-count indictment.
Doug Shackelford, GM of "New Destiny Christian Center," testified to $1,346 in Brown donations, in total, between 2009 to 2014. None of those were in 2012.
This, despite Brown claiming to have donated $1,000 to NDCC in 2012.
Brown gave the church $50 in 2013, but claimed $2,500 on her taxes.
In 2014, Brown gave no money, yet deducted $2,500.
Brown's defense: that a certain, undetermined amount of money could have been doled out during "altar call" donations, without an envelope or identifiable markings – constituting "anonymous giving."
April Green, financial officer of Bethel Baptist Church (whose pastor is one of Brown's closest allies), continued the trend, discussing claimed Brown donations from 2012-2014.
Brown donated $3,700 in 2012, but claimed $3,980 to the IRS.
In 2013, Brown gave $3,445, but claimed $6,100.
2014 saw Brown donate $4,378. She claimed $7,200.
The prosecution wrapped with IRS Special Agent Shawn Batsch, who specializes in money laundering cases, and currently runs the Tampa field office.
Batsch produced a record of cash deposits Brown made from 2009 to 2014. These totaled $141,905 over the six-year timeframe. The money was sourced back to Brown's campaign account, One Door, and various businesses of Jacksonville cronies, including Von Alexander and Reggie Gaffney.
Not all monies could be sourced. Some of the deposits were very substantial, such as $7,000 cash drops early in Jan. 2009 and 2010.
As One Door started ramping up in late Aug. 2012, the money started rolling in bigtime. 2013 saw more than $31,000 in cold cash dropped into her account.
The $800 deposits – matching the daily withdrawal limit from the One Door bank account – began to accrue also.
Claimed charitable contributions from Corrine Brown: also a subject of inquiry for Batsch.
Brown had a cash-flow issue, Batsch asserted: three mortgages, a "shop til you drop" mentality, luxury travel, high-end shopping, and spa treatments so that her outer beauty would match her inner glow.
These totaled $144,941 in cash from 2008 to 2014, with another $50,000 in non-cash donations. The numbers did not match the reality. And none of these were declared as income.
In 2008, Brown claimed $23,505 originally in monetary donations, boosting the number by $3,000 during the audit – after retroactive "documentation" of gifts was provided by Corrine's cronies.
In 2009, Brown claimed $26,125 of charitable deductions, a number boosted by apparently non-existent donations to non-profits, such as the Community Rehabilitation Center.
In 2010, Brown claimed $24,721 of deductions, including a "non-cash" contribution of $10,000 to CRC, and $9,500 of cash to EWC. Testimony Wednesday revealed that these donations never actually happened.
In 2011, $19,720 of cash was claimed – including $9,500 to EWC, which never happened. Also in question: a dummy non-cash donation to CRC.
Of $30,922 in 2012 donations, there was no evidence of a non-cash contribution to CRC, nor of a cash donation to One Door – which was depositing cash into her account.
In 2013, $27,655 was claimed. The dummy donations that year included $10,000 to CRC, exaggerated donations to Bethel Baptist, and $5,000 to One Door.
In 2014, $30,300 was claimed. Dummy donations: $6,000 to CRC, $7,000 to One Door.
In 2015, Brown claimed $45,000 of total contributions. Her taxes were over $23,000 in liability, but she scored a $3,309 refund based on her asserted generosity.
Batsch produced a series of letters from the CRC, intended to demonstrate Brown's generosity to Gaffney's outfit.
Those letters have been proven throughout this trial to be a comedy of errors and a cavalcade of willful misrepresentation. And at the close of the government's case, they were brought out again.
Spotlighted: the claimed donation of $10,000 worth of "time" to CRC, which is – it turns out – not tax-deductible. After that was rejected by Brown's accountant, a donation of money – also $10,000 – was mysteriously and retroactively documented.
Also spotlighted: copies of four draft letters, some with blanks indicating that Brown's donation could have been whatever she wanted it to be.
However, with Gaffney signing many of those letters, those who pay close attention to Jacksonville politics never would have expected veracity.
At least one Gaffney signed letter appeared to be forged, the downward scrawl of his signature replaced by legible penmanship – a dead giveaway.
This testimony was intended to further buttress the prosecution case regarding the tax fraud counts, which is that a cash-starved Corrine Brown yet again attempted to ease her tax burden with exaggerated donation claims.
Motion to acquit fails: Thursday morning in the Corrine Brown trial was the calm before the storm, begun with motion hearings before the government called up its three remaining witnesses
Judge Corrigan said he wouldn't rule on them until the government finished his case, but they were introduced at the top of the proceedings.
Brown's attorney, James Smith, noted that his witness list would be truncated, though it would still include former Jacksonville Mayor John Delaney.
Smith motioned for acquittal on all counts – conspiracy, wire fraud, mail fraud, and tax fraud.
The reason? Smith asserts that the government did not present count by count evidence.
The conspiracy count, said Smith, asserts that Brown conspired with others to commit wire fraud and mail fraud, and that all parties knew the money wasn't going to charity but for personal use, and the charity wasn't legit.
The conspiracy claim, said Smith, was "undercut" by Ronnie Simmons testifying.
"The foundation of this charge," Smith said, was that there was "no intent" to raise money for scholarships.
The charity, said Smith, intended to raise the money for scholarships – but failed.
"Three separate times, he was questioned about that. He was firm and unequivocal," Smith said of Simmons.
Moving on to the substantive counts – fraud counts – Smith said the same arguments apply.
"The government's star witness testified that it was always the intent … to raise money for scholarships," Smith said.
Hence, the threshold of fraud is not satisfied, given the "intent" of the parties to raise money for scholarships.
Smith noted that Wiley, Simmons' girlfriend, never had a "significant relationship" with Corrine Brown.
Regarding false financial disclosures filed by Brown, Smith says the government's case is "circumstantial," and that Simmons forged Brown's signature on at least one form.
There was no evidence produced, said Smith, that Brown was aware of the false assertions on her disclosure forms – and no evidence of "criminal intent."
Nor did she know her tax information was false, Smith said.
Smith said that "mens rea" – state of mind – is key to this case.
And that Brown didn't know.
For the government, Michael Coolican asserted "extensive evidence" produced in the case proved otherwise.
"The evidence in this case is that the defendant profited" – tens of thousands of dollars – from the sham charity.
Likewise, "fraudulent omissions" abounded. And Brown directed Simmons to route money into her account, Coolican claimed.
"Year after year, these events were held, and scholarship money was raised … the defendant never asked about that … never asked to meet the scholarship winners … that establishes her intent," Coolican said.
Brown, said the prosecutor, selected the events and participated in planning, taking a "substantial role" in those events.
Coolican also cited witness testimony asserting that "she founded this charity … her charity," pointing to Brown's role.
"The court knows this is a scheme to defraud. It's her participation in the scheme, the fact that the money was being deposited into her account," Coolican added, noting that money from One Door and other sources was "never disclosed."
Coolican continued to press that Brown knew what was happening, including on the tax counts, with "fraudulent statements about her charitable contributions."
Coolican promised more evidence to come on the shaky donations, before pointing out the consistent underreporting of income "from a variety of sources, not just One Door for Education."
"This is the income that's on paper … she simply didn't report it."
The motion was denied on most counts of the indictment; however, count 19 ("financial disclosure forms") and count 21 ("obstructing and impeding IRS laws") will be held in abeyance.
Acquittal is not likely on that, said Judge Corrigan.
Wednesday 5/3:
The student turns against the teacher: Wednesday began, for all practical purposes, with Brown's former Chief of Staff Ronnie Simmons taking the stand.
Testimony: brutal. But also brutal: the cross-examination, which undercut Simmons' credibility on issue after issue.
Simmons, a Brown loyalist for decades who has been depicted as a mastermind type in this case by the defense, has already pleaded out and his sentencing is contingent on cooperation being deemed valuable.
More than one person in Corrine Brown's inner circle described her as "like a mother" to them.
But of all those people, the claim may ring truest for former Chief of Staff Ronnie Simmons.
Simmons once dated Brown's daughter Shantrel, in college. The lovers' ardor cooled; however, the mother saw potential in Simmons, and hired him on.
Brown, serving a district as spread out as could possibly be drawn, worked "27/6" … and Simmons handled the legwork and the logistics.
There were whispers, for years, about Corrine Brown's approach to money. Political veterans tell the tales – chapter and verse. Though often off the record, as there was fear of retribution from the Corrine Machine.
Now, they are more than whispers over drinks and late-night phone calls: they are the subject of an epic fraud trial, and every last development is top of the fold or lead story on the newscast.
The prosecution got Simmons to cop a plea, cooperate, and pin the operation on Brown. The defense holds that Simmons masterminded the whole operation that is One Door, from grooming girlfriend Carla Wiley to let him control the charity onward to the use of donations to fund a political operation and luxurious lifestyles: of Corrine and Shantrel Brown … of Wiley … and of himself.
Culpability: that's the crux of the case. And that's why Simmons was the most anticipated testimony in this trial. Short of Brown herself.
In Simmons' testimony, he told a story of Brown knowing and orchestrating money transfers into her account from her campaign account and other friendly sources, since 1993.
The campaign account, the political committee account, and ultimately One Door: all mechanisms to move money to Corrine Brown, Simmons affirmed.
Simmons would sign One Door checks in Wiley's name, and Friends of Corrine Brown checks in the name of the treasurer.
Forgery is not his forte. But no one noticed.
A process was established. Brown would communicate her needs. And Simmons, like every other person in her circle, would supplicate to Queen Corrine.
"You just don't tell her no."
Third-party checks, handled by Simmons, were processed and given to Brown. And some One Door checks were collaborative – with handwriting from multiple parties, again speaking to an ongoing conspiracy – an expressway to Indictment City, a road with no exit ramps.
Simmons' devastating testimony continues after morning recess. Expect a 12:30 update with more blockbuster details from Jacksonville's biggest political trial in the post-Consolidation era.
___
Wearing a baggy gray suit, Simmons was walked in by his attorney, and then sworn in.
In a gravelly baritone, Simmons described his meeting Shantrel at the University of Florida, who introduced her to Corrine, who was on campus giving a speech.
Simmons worked for Corrine Brown in the State House for a short interval, before her Congressional run in 1992.
"I ran that campaign," Simmons said. And he'd run all the other campaigns, he said, while serving as Brown's Chief of Staff.
The job was tough: managing multiple district offices, and other "day to day" functions regarding the 18-22 staffers.
"It's almost like a small company," Simmons offered.
Simmons moved on to discuss staffers, including previous prosecution witness Carolyn Chatman, an "area director" in Jacksonville, and Von Alexander, who couldn't tell Corrine no when it came to moving cash into her account from pass-throughs.
"I kept the pulse of the political realm pretty tight … contact with donors, high-profile people," Simmons added.
"For most of the years, I was the campaign manager … running every two years is a big undertaking," Simmons continued. "You had to keep your eyes and ears on the pulse of the community."
Simmons would come in from DC three months ahead of a contested election to run the campaign op, he said. But he was helped by Brown, who "came home every weekend."
"We're extremely close. Have been for 30 years," Simmons said.
Like a mother to him, he affirmed.
And, like a mother, "you didn't really question her," Simmons added.
Simmons couldn't question Brown. But on Jan. 4 2016, the FBI questioned him about One Door.
"It was an a-ha moment," Simmons said of his first meeting, where he covered up the scheme and lied to the feds.
Corrine and Shantrel talked on the phone with Wiley and Simmons that evening.
The subject: FBI visits. The belief: "we're all going to be talked to by agents," Simmons said.
Simmons pleaded guilty in February to two counts, with one involving his sister as a "fake employee." As expected, Simmons affirmed he had no guarantees of a lenient sentence in exchange for cooperation, before moving into exhibits and discussion of the scheme.
Simmons affirmed that his habit was to take cash out of the One Door account and put it into Brown's account in his town of residence, Laurel, MD.
Simmons also affirmed Carla Wiley's account of discussing One Door for the first time on a boat ride in 2012. Brown needed a non-profit to sponsor Congressional Black Caucus events, Simmons said, "to make the party happen."
And Wiley had that registered 501c3 non-profit, allowing him to "raise money outside the normal limits" of campaign contributions, which are capped at $2,700 per individual in federal races.
"I needed to secure a 501 to make it happen," Simmons related. And Wiley was eager to let him use her organization.
His interest in Wiley's organization?
"Primarily, because I'd be able to control it," Simmons said.
One Door opened many doors: to receptions at D.C. hotels and other Brown events, which took $330,000 of One Door money to run over three years.
Simmons and Brown discussed One Door, and she was on board with the use of the organization for events, starting with a BBQ at a Charlotte speedway, coinciding with the 2012 Democratic National Convention.
Brown's PAC dropped in $25,000 into One Door, and Simmons let her know when the check was received, and when it cleared the bank.
The pattern accelerated from there.
In Sept. 2012, Simmons began a series of $800 cash withdrawals from the One Door account.
"The $800 I withdrew … I gave that to the Congresswoman … in her Congressional office," Simmons related.
That wasn't always the case: as described above, Simmons often would deposit those $800 withdrawals into Brown's Bank of America account.
Brown asked Simmons to do that, he said.
"The Congresswoman asked me to do that," Simmons said.
The movement came quickly. In 2012, four withdrawals from One Door in September, and that set off a pattern of dozens of such withdrawals.
Wiley gave Simmons the One Door debit card and checks, so it was easy.
82 withdrawals, totaling $60,200, came from One Door with no corresponding deposit. Some went to Brown's pocketbook. Some went to Simmons' wallet – "a couple hundred dollars," he said. But he would never take the money out without ceding Queen Corrine a cut.
Usually, the cash handover would be in the Congressional office.
"Most of the time, the Congresswoman asked me to do that … two-thirds of the time," Simmons related.
And Simmons "didn't want anybody to know," he said.
Depositing checks, Simmons said, would be "too obvious," necessitating the cash handover.
Simmons also had control of the campaign account checkbook, which gave him practice in signing other people's names. And Brown, while she had the debit card for "Friends of Corrine Brown," did not have the One Door debit.
Simmons, likewise, claimed not to have Brown's debit card. His sole role regarding Brown's account: to deposit cash in it, he claimed from the stand.
Simmons described a long pattern of cash transfers from Corrine's cronies companies, such as Jacksonville City Councilman Reggie Gaffney's Community Rehabilitation Center, LaPool Transportation, and the Clara White Mission.
However, Simmons knew nothing about these transactions as they happened … or until discovery in the current case, seven years after the pattern was established, he said.
Simmons went on to describe the Brown/Reggie Gaffney relationship as "extremely close … good friends, they'd go out to dinner together, hang out."
Discussion moved to checks from the Friends of Corrine Brown account, which Simmons would forge signatures on – since 1993 – and give them to Brown.
All told, the case was illustrated even before morning recess. However, more blockbuster details are to come before lunch. Updates to this testimony will follow.
___
The second and final leg of Ronnie Simmons' testimony wrapped before lunch, with the prosecution's aim being to ensure that the argument for Corrine Brown's guilt got served up for the jury to savor along with their lunch selections.
Testimony focused on invoices and the transmittal of One Door payments via FedEx, which variously would be routed to Brown's office, Wiley's office, or Simmons' home address.
Also evident from testimony: as the One Door mechanism aged, it exhibited some credibility issues even with credulous donors.
Testimony focused on a 2015 check from Bright House Networks, whose Marva Johnson was a "big supporter" of Brown.
Simmons sent an email to Johnson, attempting to close the deal. He was successful. An invoice for $5,000 followed. And Simmons put the touch on Brown for an extra $5,000 for One Door, perhaps – he said – to cover cost overruns from a Brown event.
Simmons kept hitting up quality donors in 2015, like frequent giver Bob Picerne.
"Bob is a good friend of ours, Orlando-based business," Simmons said.
The usual go-between – Picerne's lobbyist, Don Miller – was unresponsive. And as Miller testified last week, the last donation solicited never happened.
The Lazzara Family Foundation, as testimony revealed last week, cut off One Door when it was learned that One Door was not a 501C3.
Simmons knew it wasn't legit; he didn't care.
While they sought a "creative way" to donate anyway, Simmons responded, dangling a meeting between Gasper Lazzara and Nancy Pelosi, urging LFF to route the $5,000, promised for a computer drive, to Reggie Gaffney's CRC, which had nothing to do with computers.
"I knew it was a 501C3," Simmons said. Brown urged LFF to "have the check made out to CRC."
Pushback followed, with confusion over what CRC had to do with the computer drive.
In fact, said Simmons, there was no computer drive at the time. The pretext, the hustle again were illustrated.
Testimony moved to donations to One Door from Stephen Bittel, current chair of the Florida Democratic Party, about computers.
Simmons was not in the conversation between Brown and Bittel, which was typical.
But he had email exchanges with Bittel, including about the use of his private jet for what turned out to be a Brown supporters event at a Jaguars/Redskins game in Maryland.
The box, valued at $30,000, belonged to Carla Wiley's former employer.
There was, generally, a process to follow when dealing with One Door issues.
"The way to contribute," Simmons said, was always suggested in follow-up emails, which alluded to rainmaking conversations Brown would have with donors.
Money would be solicited for events like the fabled trip to China by Congressional District 5 students. Meanwhile, money would be spent on things like a political event for Shantrel Brown's boyfriend, who was in a Washington DC City Council race, along with $330,000 for Brown political events, and hundreds of thousands of dollars for the co-conspirators.
Brown's taxes – the subject of multiple counts – were also discussed in testimony.
Simmons related that he handwrote records of phony contributions to One Door.
"The Congresswoman asked me to," he said of one $12,500 donation recorded at tax time, which never happened.
Simmons would also sign tax documents and financial disclosure statements for Brown.
"It's an office procedure I do," Simmons said, lapsing into present tense.
Again, the forgeries were imperfect. Again, the reporting was fudged. And as with so many details in this long con, none of it mattered.
While Brown and Simmons made it rain, there was a real drought when it came to One Door, however.
Three years past the 2012 date in which Simmons and Corrine Brown yoked themselves to One Door, there were no scholarships to show these and other donors to justify their requests. No social media proclaiming foundational accomplishments. No pictures of kids enjoying computers.
The hustle had become self-perpetuating, a machine in continuous motion, fueled by donors who wanted access and who didn't mind that One Door wasn't fulfilling its mission.
The Browns never advanced money for One Door expenses. It was left to Simmons to ask Wiley what the account balance was, and inquiries became urgent when Brown needed money – for events, for account deficits, or just for walking around.
The one taboo: a check being written directly to Brown from One Door.
"It was just too obvious," Simmons said.
Paperwork was just a formality, for donors and illicit recipients of the charity both.
In the end, the One Door was to Brown's dispensations. And the education would be delivered, ultimately, to the political class.
Cross-examination kicked off shortly before lunch recess.
Brown's lawyer discussed potential leniency in sentencing for Simmons' cooperation, attempting to impeach the credibility of his narrative.
"Telling the truth just isn't enough," the defense lawyer said. The threshold is "substantial assistance."
Simmons was compelled to discuss pleading guilty to just two of the 18 counts of the indictment, including his "use of [his] sister" and her phony spot on the Congressional office payroll, which went back years.
Forced to re-read his plea deal to find out how many years that was, Simmons went quiet.
2007 was when Simmons sister got put on the payroll. And that gravy train wasn't derailed until the end of 2016.
When asked if he was "doing that because [he] needed the money," Simmons said no.
Brown's attorney noted that in exchange for copping to that conspiracy, all but one other charge would be dropped.
Also discussed: Simmons knowing Reggie Gaffney.
Their families knew each other for decades, but Simmons and Gaffney only interfaced around campaign time, Simmons said.
This was salient because Simmons' mother was named in the description of a $3,000 pass-through check from CRC Transportation.
Simmons hammered by Brown's lawyer in cross-examination: Cross examination of Ronnie Simmons continued Wednesday afternoon, with Corrine Brown's attorney, James Smith, pressing Brown's former Chief of Staff on the veracity of his testimony.
Aggressive cross-examination seemed, from the back row of the courtroom, to be a successful gambit. And it had to be, given the stakes and the weightiness of Simmons' testimony.
Smith moved the discussion to personal relationships, between Simmons and the Browns.
Simmons, who had worked on twenty campaigns on behalf of Brown, was asked about campaign finance rules, which he defined as "anything that furthered the interest of the campaign."
Discussion of the campaign account and that of Brown's PAC ("Florida Delivers Leadership") ensued.
"The leadership PAC could not further her election; she could only endorse with it," Simmons noted.
After considerable discussion of campaign finance, Smith finally got to a point, noting that Simmons made decisions to sign other people's names on documents, such as checks and tax returns, as part of day to day operations.
This was intended to depict Simmons, in Smith's phrasing, as a "human resources manager … because the Congresswoman needed to focus on her core duties."
Among those duties: votes on the House floor and constituent work, asserted Brown's lawyer.
With that in mind, Brown came to rely on Simmons, Smith asserted – and Simmons assented.
For events such as the Congressional Black Caucus events described above, the argument went that Simmons was also the point man for 24 years.
Before One Door became the mechanism, he handled a lot of the legwork – along with some others, such as Carolyn Chatman and other staffers.
From 1993 to 2012, Brown's role was that of most pols – show up, smile, shake hands.
Inquiry pressed into Brown's campaign accounts, with Simmons denying personal misuse of campaign funds during that period.
____
Cross-examination then moved into the One Door period.
Citing Simmons' interest in "control" of One Door, Smith noted that he got exactly that – including forging signatures from Wiley to cut checks.
However, Simmons did not know Wiley was taking money from the One Door account; an ironic detail, given that Wiley didn't know Simmons was grifting from the charity either.
Lavish trips that Simmons took Wiley on – funded from the One Door account, unbeknownst to Wiley, Simmons confirmed.
And, Smith added, unbeknownst to Brown.
Brown, unlike Wiley and Simmons, had no direct access to the One Door funds.
___
Simmons had some credit card debt in 2012, he said. And sometimes, he'd use money from his sister's Congressional salary – a phony job – to pay those bills.
And there were times that he'd skim off the top of the money he gave to Brown, he admitted.
As well, there were times he'd send blank checks – "just one or two" – to Von Alexander, Brown's close associate in Jacksonville. That money would, of course, find its way to Brown's accounts and purse. But Simmons never knew what the money went for, he said.
Brown would, Simmons said, direct withdrawals.
"If she asked for $500, I might take out eight," he said, holding onto $300.
Simmons was agnostic, he said, about the timing of donations to One Door.
Smith pointed to a 2015 email to Marva Johnson, mentioned previously in this account, regarding the CBC Gala.
Excerpted text: "In a jam. When will the check arrive?"
Other indications that Simmons was invested in outcomes: requests for checks to be sent to his home address.
Discussion moved to Brown's travel and funding behind it. Generally, the money came out of the Congressional travel budget, he said.
One Door funds were used for travel of Wiley and Simmons … but not for Brown, Simmons said.
Taxes were next.
Simmons denied writing checks for Brown to the IRS, then amended his answer to "I don't recall," then agreed that he signed checks after all.
"I just don't recall … I don't recall her owing the IRS," Simmons said.
Of course, she did have $2,057 of tax liability for 2012 – but Simmons didn't "recall," again.
Presented with the check, Simmons finally remembered he did everything but sign the paper.
Simmons was asked how he told Brown that One Door was not a 501C3; his answer was less than clear.
Simmons also couldn't produce examples of when Brown represented One Door as anything more than an organization she was involved with, when asked by Brown's lawyer.
When asked about the money he took out of One Door, Simmons framed some of that as reimbursement for event costs, money he felt entitled to. However, that wasn't the case for every transaction.
Brown's lawyer moved back to the first round of FBI questioning to Simmons regarding One Door, in which he said all money taken out was legitimate.
In the four-way conversation after that event, Brown's sole advice – Simmons admitted – was to "hire an attorney."
And so he did. While Simmons was still co-defendant with Brown, he told Brown's lawyer – multiple times – that he didn't steal money.
"You're lying to my face," Smith said Wednesday to Simmons.
Pressure from the authorities began to weigh on Simmons; the breaking point was a threat to indict Simmons' sister.
"I'm afraid for my family," Simmons said at one point to Smith and others
That fear drove the plea, Smith said.
And in that plea, a relationship spanning multiple eras was severed clean, like an extension cord by a Weed Wacker.
The inconsistencies – those above and more – were like pin pricks on a tarp. One or two would not be dispositive. Massed, they created a thousand points of light.
It was clear that a lot of the defense strategy Wednesday was predicated on throwing Simmons under the bus – as he did to Brown when he pleaded out in February.
The threshold of guilt, after all: beyond a reasonable doubt.
The redirect exposed that Simmons – and presumably everyone else – realized that no money was going into scholarships almost instantly.
The events, said Simmons, were "in the hole."
Whatever else was the case, the events had to go on. Brown and the machine had an image to maintain.
That seemed to have spurred the unspoken agreement: the parties go on, the scholarships forever forestalled … with an operative, malingering fiction – rooted around saccharine appeals to millionaires and billionaires to "help" totemic underprivileged kids – serving as the driving mechanism.
As the final segment of the afternoon moved forward, Simmons' responses in cross-examination were challenged, ironically enough, by the prosecution.
"I've been going through this for 15 months. I read every piece of discovery. I just thought it was the right thing to do, to tell the truth and get it over with," Simmons related to the prosecution.
Simmons also had to discuss meeting with Smith and his investigator.
"I initially went into meetings thinking they were in both of our interests," Simmons said, meaning him and Brown.
He soon realized, however, that wasn't the case.
What was clear: perhaps for the first time in the case, Smith scored a victory – or at least a stalemate.
Nat Glover testifies: The final segment of the day covered questionable charitable donations from Corrine Brown to local non-profits.
The biggest name of the day – former Jacksonville Sheriff Nat Glover, current President of Edward Waters College since 2010 – took the stand.
At issue: donations Corrine Brown claimed to have made to EWC, a cash-strapped HBCU with under 1,000 students.
Glover, when asked about donations, noted that "significant donations, I usually see … you generally see the person that made the donation. You like to be in a person to make a personal thank you to that person."
Not doing so, said Glover, would be "suicide for potential giving."
For generous donations, a "personal note … a Nat Note" also helped to grease the wheels.
In any event, a letter from EWC would document the gift.
Glover, when asked if Corrine Brown had made the generous gifts she claimed, couldn't recall.
Brown claimed a $9,500 donation in 2012. If that had happened, Glover would have given her a "long hug and probably talked about it publicly," with a potential "media opportunity."
The letter was signed not by Glover, but by another EWC executive.
Glover never saw the letter until it was shown to him this year. And he never saw the check from Brown, or found records speaking to that.
The letter troubled Glover, who seemed crestfallen – as if his own probity, and not that of Corrine Brown, was at issue.
Discussion moved to two July 7, 2010 letters signed by another EWC executive, claiming $12,000 and then $8,000 worth of furniture and accessories gifted – in both cases – to "allow our president to conduct official meetings … in a most befitting manner."
Glover, when asked about the $20,000 claim for executive office suite furniture, "wasn't aware of what value we're attaching to them."
But he didn't believe the value was "out of line," Glover said, and when discussing the letters with another executive, he said he "wouldn't split hairs with the Congresswoman."
After all, Brown historically was "very supportive" of EWC, a legislative "champion."
The executive who signed those letters, Eurmon Hervey, followed Glover to the stand.
Hervey noted an internal policy of the president acknowledging gifts of over $1,000, to try to "build relationships."
Regarding the two letters from July 7, 2010, Hervey affirmed signing them – violating that sacrosanct internal policy.
Compounding the issue: the furniture predated Hervey's arrival at EWC in 2009, calling more question to the dubious donations.
Hervey mentioned that Brown felt her donation hadn't been acknowledged. When asked about contemporaneous tax audit questions regarding Brown's charitable giving, he hadn't heard about it.
Hervey, like Glover, lacked "firsthand knowledge" of when the donations were made, but seemed comfortable giving Brown the "benefit of the doubt" in writing those letters.
Regarding the Oct. 2012 letter verifying the $9,500 donation, Hervey was given pause.
"I just remember having a lot of apprehension," he related, regarding the third retroactive letter.
Hervey's power of recall seemed less than reliable on specific details, putting him in good company with many other witnesses.
Perhaps he was just cautious.
The power of Brown, as a sitting Congresswoman, seemed to wow Hervey.
"It was very uncomfortable … it was not the way it was always done," Hervey said, regarding the letters confirming retroactive, dubious donations.
Cross-examination compelled Hervey to admit that he wrote the letter, and he didn't feel forced by Brown to do so.
As well, Brown's attorney – James Smith – pushed a line that a group of nine donated dolls could have constituted the $9,500 donation value.
Yet another witness from EWC, one with more institutional memory, noted that the furniture was donated as far back as 1998, with a presidential desk, a credenza, and other items predating Brown's spurious claim.
And a fourth EWC witness, Linda Foster, has been a secretary at the college since 2003.
She affirmed that the desk and other items were there when she was hired on.
___
Also represented as Wednesday wrapped: the Community Rehabilitation Center, a company whose CEO is Jacksonville City Councilman Reggie Gaffney.
Gaffney, once upon a time, was in Brown's inner circle. And he paid a price in credibility.
"There were none," Dawn Smith, the fiscal manager of CRC said, when asked about records of Brown's donations from 2008 forward.
Brown supposedly donated $12,000 to CRC in 2008. The letter of thanks, signed by Gaffney in 2009, was a lie.
A letter from 2010, regarding a 2009 "donation" of $12,000, was also a lie.
That letter was also signed by Gaffney.
A 2014 letter, documenting a 2013 "donation" of $10,000 of "financial support, was also a lie, according to CRC financial records.
In 2014, Brown claimed to have given $6,500 to CRC.
That also did not happen, Dawn Smith said.
The CRC record system, Smith said, was "elementary … in a shambles … unsophisticated … a lot of manual record keeping" before she came in to her current role two years ago.
Cross-examination made the point that just because no record existed of the donation, it didn't mean that no donation had happened.
If a tree falls in the woods, and there's no one there to hear it, does it make a sound?
__
Ju'Coby Pittman, CEO of the Clara White Mission, closed out the afternoon.
The former Jacksonville City Council candidate, once a Corrine Brown "Quick Pick," was asked about their donation process – which is verified by three people, with letters acknowledging donations going out.
Significant donations of over $1,000 especially interest Pittman, as they could be repeat donors.
Brown, whom Pittman has known for decades, claimed to have given $3,500.
While Brown has been an "advocate" of the non-profit, no record of donations existed from 2009 to 2014, Pittman affirmed.
Tuesday 5/2: 
The $75,000 Question: What does a scheme to defraud look like? For the answers, go to the experts.
They described a woman who counted on the re-routing of money, from One Door and other sources, relying on lackeys, cronies, and supplicants to move the money her way.
The government culminated a rousing day of forensic accounting on Tuesday afternoon, with FBI forensic accountant Kimberly Henderson describing her role in the investigation of the One Door finances – and defendant Corrine Brown.
Important to it all: Jacksonville City Councilman Reggie Gaffney, whose non-profit and associated companies looked, according to evidence, to serve as a petty cash drawer for Brown in times of particular need.
Another important point: Henderson said, regarding these transactions, that no evidence showed that Simmons was involved in these transactions involving Gaffney's and other local businesses … undercutting the defense, which is posited on Simmons being a mastermind of the whole scheme.
Seven years of financial records, personal accounts, and so on, of Brown and the other parties in the case, were subject to the investigation by Henderson.
"It was accumulated over time," Henderson said.
Henderson dug deep into Corrine Brown's credit card statements as well as her bank accounts and credit reports – necessary to find out what accounts the former Congresswoman had.
Mortgages were also part of the inquiry, Henderson said, with payments on her three properties totaling $5,000 a month.
Henderson's wide-ranging investigation included a deep dive into the finances of Community Rehabilitation Center, Jacksonville City Councilman Reggie Gaffney's non-profit to which Brown claimed to have given tens of thousands of dollars of donations over the time period.
Also scrutinized: the for-profit "CRC Transportation," co-located with the non-profit; "LaPool Training and Education," a for-profit registered under the name of Stanley Twiggs; "Northwest Support Services," helmed by Gaffney.
Records show that these firms offered easy pass-through mechanisms to move money into Brown's personal account. Activity in these cases had an "uptick" in August and September, Henderson said, around the time of the annual Congressional Black Caucus legislative conference … a time when the Brown political machine held a lot of events, and had a lot of financial needs.
The One Door account, likewise, fluctuated over the years, with balances going from under $1,000 to five-figure sums and back down again. Big-dollar donations would push the balance up, then a slow bleeding of funds would bring it closer to zero. Then another donation would see the cycle repeat.
At times, the account would go into negative territory. This despite not issuing any scholarships.
The reason this happened? "Transactions that seemed to correlated and feed the cash deposited into" accounts of the Browns.
This cash came from "multiple entities," Henderson affirmed.
"She deposited significant amounts of cash," Henderson noted, and inquiry led her to the companies listed above, plus the Alexander Agency.
Myriad "correlative transactions" ensued – transactions within a two or three day period, and some were presented to show the pattern, which showed cronies writing checks to cash, and then – in some cases – deposits into Brown's account just minutes later.
Deposits which ended up totaling tens of thousands of dollars.
One example: CRC wrote LaPool a $6,000 check in July 2010; once deposited into the LaPool account, a counter check for $5,100 was written. $4,900 of that was put into Brown's account two hours later. Stanley Twiggs handled all that.
Another 2010 example: a $5,000 CRC check to LaPool, handled by Twiggs, was converted into two counter checks totaling $4,100 on Aug. 10. Then, as if reenacting the miracle of the fishes and loaves, $2,600 found its way into Brown's account.
Later in Aug. 2010, Councilman Gaffney's "Northwest Support Services" wrote LaPool a check for $3,000. Another counter check followed, then $1,700 was deposited into Corrine Brown's account.
In Oct. 2011, a CRC Transportation check for $3,000, written to cash, set up a $2,700 burst of liquidity into the gaping maw of Brown's Bank of America account. Just a week later, the dance was repeated with a $4,000 check – all of which went to Brown. It took mere minutes for the CRC Transportation check to be cashed then dumped into Brown's coffers.
When asked if Simmons had anything to do with the transactions, the agent had a short answer: "No."
In other words: it was all Corrine.
From 2013 to 2015, five similar pass-throughs were demonstrated using the Alexander Agency account. Recall that Von Alexander, in her devastating Monday testimony, said that she did "whatever the Congresswoman wanted" when it came to work requests.
Some of these transactions happened when the Alexander Agency had just a few hundred dollars in its account. Money would flow in, and then flow out, with a pattern as predictable as lunar tides.
In these cases, the source money would be the One Door account; in one instance, the money helped to pay Brown's $2,057 tax bill, in a rare year when her self-assessed, largely uncorroborated generous charity didn't obliterate her tax burden.
Checks from One Door with blank "Pay to the Order" lines were produced, given to the Alexander Agency, deposited, and then recycled into Brown's bank account – such as an Aug. 2013 check for $3,055.16.
A $3,000 check from One Door for "children's summer camps" was deposited into Shantrel Brown's bank account … at the Beverly Hills Wilshire hotel, where mother and daughter were vacationing. $1,000 of that sum went to Queen Corrine. All of this happened lickety-split.
Henderson also touched on contributions from donors who fell for the pitch, such as Florida Board of Education head Marva Johnson, who looked to spread "philanthropic" money from Bright House Networks (annual budget for that: $600,000).
Her contribution, and those from others – John Picerne, Richard Lipsky, and other deep-pocketed dupes thirsty for access to a Congresswoman to serve their business interests – ended up being routed into One Door's account, moved through pass-throughs, and into the Browns' accounts. Tens of thousands of dollars, over and over again, with the pass-through as the filtration system.
Contributions to One Door would take the foundation's bank account from a negative balance into five-figure territory. Simmons would generally take the money out, $800 a day from the ATM, and put it in Brown's account. Other times, pass-throughs, such as those described above and Brown's campaign account, were the move.
Surveillance video on occasion caught Corrine Brown making cash deposits, such as a 2014 counter visit to an Orlando bank, and a deposit into Brown's Congressional credit union account after operative Siottis Jackson acted as a pass-through for a money transfer.
Carla Wiley, the One Door president and Ronnie Simmons' love interest, also would take money out of the account named after her own mother, paying car bills and withdrawing cash.
Much of the defense has been predicated on plausible deniability – the idea that Brown was too old, too feeble, too technologically inept, and too much a creature of her staff to be an active agent in the scheme.
Those are narrative details, requiring a suspension of disbelief and an embrace of the Grandma Corrine mythology.
Devastating FBI testimony from the unlikely source of a forensic accountant, predicated on documenting interactions between Brown and those who belong to her inner circle, deflates that defense narrative.
Here are numbers.
Over $35,000 from One Door, over $11,000 from the Alexander Agency, $15,400 from CRC, and $2,000 from Friends of Corrine Brown contributed to $75,000 of personal enrichment for Corrine and Shantrel Brown from the scheme, Henderson said. The bulk of that went to Corrine, though Shantrel scored over $13,000 of the total sum.
Signed deposit slips? Enough of them from Queen Corrine that if you dropped them, it would be like a game of 52-Card Pickup. No matter how you rearranged them, however, there would be a pattern.
A collage of surveillance images – taken over years – showed Brown, over and over again, bellying up to the bank teller and turning her bank account's frown upside down.
Brown, who checked her account balance the way her contemporaries might check sugar or blood pressure levels, had a history of checking balances multiple times in a day before that sweet cash coursed in.
An analysis of deposits versus expenditures showed that "more money left her accounts than non-cash amounts came in," said Henderson, creating a "shortage" that would have forced her into significant overdraws.
In some months, non-cash deposits would exceed $15,000 – a number that exceeded her Congressional salary. Monthly expenditures, in some months, exceeded $25,000. And sometimes, her shortage of income would be as high as $10,000 in a given month.
Cash: the great equalizer. Over one three-month period, $24,000 of cash deposits flowed into Queen Corrine's checking account. All of this to keep her solvent. This went on before the One Door scheme even took off.
But it accelerated after, such as in Aug. 2013, when $8,200 of One Door money kept her from an over $8,100 shortage. And in a month in 2014, where over $6,000 of One Door cash kept her afloat. And other months, besides.
It had to work like this. There was no other way. Time after time, she hazarded overdrafts.
Meanwhile, said the FBI forensic accountant, One Door never bought computers. Brown never gave money to One Door, CRC, or the Clara White Mission.
The prosecution case in one sentence: the charity wasn't a 501C3; the charity was Corrine Brown. And Corrine delivered. To herself.
The cash dried up in January 2016, when the FBI started interviewing witnesses. From there, no more cash went in to Brown's account.
Over 90 months, without the cash, Brown would have had an average cash shortage of $1,430 – based on a total $128,733 shortfall.
All told, $159,481 of cash deposits went into her account from Jan. 2009 to Jun. 2016. $70,000 came after the One Door account was opened, Henderson said.
While Henderson said it sometimes was "normal to have large amounts of cash deposited into your account," the usual proximate causes weren't found for the most part.
All of this sets up a closing day of prosecution witnesses, including Ronnie Simmons, Reggie Gaffney, and others who once were close to the Congresswoman … but never will be again.
___
Were Corrine Brown's tax returns a sham? Late filings and questionable documentation were what Brown "delivered" to the IRS, year after year.
On Monday, the prosecution built its case that Brown underreported income from One Door for Education, while inflating charitable contributions.
Tuesday saw that case continue, with a deep dive into tax returns, featuring Brown's former tax preparer, Dawn Wright, followed by testimony from Brown's former "area director," who helped handle Brown's tax returns.
Wright spent much of Monday afternoon discussing anomalies in Brown's returns from 2008 to 2011, such as an attempted $10,000 donation of "time" to the Community Rehabilitation Center by Brown, along with late-arriving letters demonstrating donations from the previous year.
Those documents were used to lower Brown's tax liability, giving her access to tax refunds in some cases, and lower liabilities in others.
As with the charity itself, Brown needed that liquidity to keep her sprawling operation going. And she needed her network of cronies to accomplish the task.
Wright moved into 2012 through 2014's tax returns, which completed the narrative arc set up the preceding day, including undocumented donations to cronies' organizations.
2012, a year in which Brown reported $178,000 of income, included more anomalies, including a $12,000 donation to One Door for Education … an organization she had already begun receiving money by then.
Brown reported over $61,000 of itemized deductions that year, including $30,000 in cash and in-kind donations. Generous non-cash charitable contributions featured to CRC for the fifth straight year; $11,000 of these items, including a bedroom suite.
Brown's refund, again, was boosted by this reportage. And again, Brown's tax preparer had issues getting records of these donations in a timely way – suggesting a pattern, again, of reverse engineering the facts for a desired result.
In Oct. 2013, with Brown again filing six months after the Apr. 15 deadline due to yet another request for extension, Wright pressed Brown's assistant for receipts and verification. Brown eventually provided numbers for donations to non-profits and churches, via phone, along with narrative accounts of her donations.
The $12K to One Door had been described in documents as in-kind as late as October, but shifted to cash in the final filing.
The year 2013 showed a similar pattern to previous years examined.
No income, again, was reported from One Door. Of the $62,122 in itemized deductions, some familiar names popped up for the alleged largesse, with $27,655 going to charity – entirely by cash or check.
CRC was reported with a $10,000 donation; One Door, $5,000.
Brown's refund was close to $3,000 that year, one in which the taxes were again filed in October, not April.
And again, familiar process issues surfaced, with Wright frustrated in attempts to get a clear accounting of donations.
And again, supporting documents surfaced as late as Oct. 2014, including a letter dated Feb. 2014 verifying the $10,000 donation to CRC.
Brown claimed to give $6,100 to Bethel Baptist in 2013, New Destiny Christian Center $2,500, and $5,000 for One Door: no documentation was provided to the tax preparer.
The year 2014 followed the pattern: $175K of income from pension and Congress, with no money from One Door. Over $57,000 in itemized deductions, including $30,300 in monetary contributions, to familiar outfits.
Brown owed over $24,000, but got a $2,653 refund on the strength of her purported generosity, which included four-figure gives to Bethel Baptist, Clara White Mission, CRC, and One Door, which scored $7,000 from her, according to Brown's accounting.
Late on Oct. 15, Brown's team still scrambled to make the numbers come out right. For five of the biggest donations, no documentation was provided, the accountant asserted. But the items were included in the charitable donation.
"We relied on the taxpayer," Wright said, to provide documentation.
"It was late in the year, and we were starting not to get documentation as the years progressed," Wright said.
Cross-examination initially focused on the role of Simmons in communication with the tax preparation process, an attempt to deflect culpability onto Brown's former chief of staff.
Brown was characterized as a difficult client by Wright, due to the time demands and elastic accounting of the Congresswoman's returns.
That difficulty, defense questioning revealed, precluded a one-on-one conversation with Brown telling her to provide the necessary documentation for the undocumented donations.
It was left to Brown's staff (Carolyn Chatman and Ronnie Simmons) to handle the process, for the most part, over the years – all the while, "trust" from the tax preparers offered cover for a snowballing problem.
Chatman, who retired after her stint in Brown's office, was Brown's "area director" – and part of those duties included communications with Wright on tax issues.
Chatman also worked for the IRS for three years, giving her insight into tax issues.
Chatman did, she said, "whatever was needed" for Brown, including personal errands … and helping with finances, including making bank runs for the Congresswoman, and paying bills with checks from Brown's bank account.
Chatman wasn't as privileged as Simmons, who had access to Brown's accounts; however, she was trusted with delegated duties, including helping with tax returns.
At times, that was a struggle: Chatman labored to get the kind of information needed for tax returns, a struggle exacerbated by Brown's tendency to file in October.
Charitable donations, as have already been demonstrated, were difficult. Supporting documents proved elusive, and Chatman often had to take Brown's word for the donation levels.
Donations to CRC, as during Wright's turn on the stand, were a focal point of Chatman's testimony. Those included a donation of $10,000 worth of "time," which CRC asserted provided a "ray of hope" to the rehab center's clients.
Wright pushed back against that on the 2010 return. As noted above, a second CRC letter documenting $10,000 of tangible donations ("household goods") was supplied in its stead, after Chatman told Brown of the issue.
That letter was signed by Jacksonville City Councilman Reggie Gaffney, a Brown asset through the time CRC underwent scrutiny for Medicaid overbilling earlier in the decade.
Four (4) versions of that letter from 2011 surfaced in Chatman's records, a testament to the power of revision, as the donation moved from the frustratingly non-tangible to the, at least theoretically, tangible.
One version of Gaffney's letter was unsigned. Chatman had no clue why she had it. The same held true  with another version, with a blank by the donated amount.
Chatman held draft versions of some returns, such as the amended 2011 1040X. Brown advised her to hold on to it, but not to send it.
Chatman also was asked about an undocumented 2011 donation of $9,900 to Edward Waters, for which documentation appeared two days after an email from the college.
Chatman also got grilled over a 2012 email she'd sent to other parties, including Ronnie Simmons, regarding tax filing details, as she addressed the salutation to herself … suggesting to the government that she'd been prodded by a third party to provide the information.
Regrettably, her memory was less than reliable on this and other points.
Communications between Chatman and Wright continued on these matters throughout the period, with discrepancies between the donation statements given out by the local Bethel Baptist Church and the numbers Brown sought to report.
Chatman also reached out to Simmons on discrepancies at least one, emailing him that data for a previous year was being used for another year's tax filings' charitable contributions.
Despite these issues, Chatman felt it was not her role to pose questions to Brown.
"If she asked me to do something, I'd do it," Chatman said.
Chatman would get information from Brown in various ways, including verbal discussions. Some information, such as property taxes, required online verification.
Brown never emailed her the information; Chatman said "she didn't really use the computer," an important point given the defense of Brown is that she essentially was too old and out of step with technology to mastermind the One Door scheme.
Simmons would "sometimes" provide Chatman with information, she said on the witness stand.
However, Chatman's lack of recall failed to flesh out the narrative Brown's defense wanted, beyond Reaganesque "I don't recall" type statements.
From there, former Revenue Agent Tracie Lane took the stand for the prosecution.
Lane worked for the IRS for 35 years, and she was tasked with a tax audit of the former Congresswoman's 2008 return in 2010.
Lane met with Brown, her lawyer, and her tax agent in 2010.
"The issues were charitable contributions, business expenses," Lane said regarding the audit.
Of the $23,505 in contributions, documentation was worthy of scrutiny, including the much-discussed letter from CRC, signed by Gaffney, verifying a $12,000 donation; a claimed $2,500 contribution to Bethel Baptist Church; and in-kind contributions of $12,000 of furniture to Edward Waters College, which didn't match the $4,000 cash claimed on Schedule A.
The numbers added up to $26,505, over what was reported originally.
Lane took the documents at face value.
___
Clinton appointee dishes on $10K donation: What seemed novel last week in this trial is now commonplace, as the testimony of Eugene Ludwig revealed Wednesday.
Ludwig gave $10,000, via his family foundation, to Brown's 2013 golf tournament.
As with previous donors, the donor (who was once President Bill Clinton's comptroller) described a familiar pattern.
He was introduced to Brown in 2013, with Ludwig having an interest in federal help with affordable housing issues.
Brown and Ludwig talked at the National Democratic Club, setting up the One Door pitch from Brown, which then led to a letter promoting the event sent to Ludwig.
Despite being massively wealthy and a former high-level Presidential appointee, Ludwig couldn't remember much about the conversation. But he needed Brown: he wanted to make inroads into Jacksonville, and she was a Sherpa … "somebody respected in the local community."
As with so many of these deep-pocketed dupes, the need for access outweighed the need to vet.
"It was my understanding that the money was used for low-to-moderate income purposes … educational activities," Ludwig said.
Monday 5/1: What did Corrine know? And when did she know it?
Corrine Brown's tax preparer, Dawn Wright, took the stand Monday afternoon, and with multiple counts dealing with false tax returns, the testimony of Wright was especially salient.
A pattern was established of Brown not having paperwork supporting deductions, then mysteriously getting the paperwork retroactively.
Brown's returns from 2008 to 2014 were of interest to prosecutors, who subpoenaed them.
Wright described the returns as "relatively straightforward," with a W2 from the Congress and a 1099-R for her state of Florida pension being the sole reported income.
No other income was reported. However, deductions for charitable contributions were substantial. And documentation was scant.
Wright would take Brown's word for contributions, she said. And Brown's filings were pushed back until October – rather than April – as she requested extensions.
Prosecution spotlighted issues going back to 2008; specifically, with $74,188 in itemized deductions.
The return included $23,505 in claimed charitable contributions to the non-profits of various political allies, including Bethel Baptist Church and Community Rehabilitation Center, along with "EWC/Urban League/NAACP/FAMU" and "various churches."
Some verification was provided of these donations, such as a letter verifying a $12,000 donation to CRC, signed by CRC Director Reggie Gaffney. Also included: a letter in 2010 purportedly verifying a 2008 donation to Edward Waters College, where $12,000 of furniture constituted an in-kind contribution.
The 2008 tax return had no such documentation of the $12,000 of furniture, however.
And this established a pattern of inconsistencies.
2009 saw $70,162 in itemized deductions and $26,000 in charitable contributions, in a year Brown had a refund over $5,000.
One specific donation got extra scrutiny: $8,000 to Edward Waters College, with an extra $20,000 added on.
Meanwhile, a lack of a receipt for a donation to CRC caused concern for the accountants, especially since it was October of 2010 and they were still working through the 2009 return.
A lack of receipt created exposure to liability, and the accountant opted to move forward. Then, mysteriously, a letter substantiating the $12,000 donation – signed by Gaffney – was produced. And then a letter was also produced, with another $8,000 "non-cash donation" to EWC – for more furniture for the President's office … following up the $8,000 the year before.
The pattern was established.
The year 2010 saw $5,221 in cash and $10,000 of in-kind donations claimed on the return.
Clothing, furniture, and household items given to CRC constituted that $10,000; claim was that the retail value of this stuff was $35,000.
An amended filing added $9,500 (via a donation to EWC) to those donations, and that allowed for a $3,416 refund, up from just over $700.
A letter from CRC indicating appreciation for $10,000 worth of Brown's "time" was marked by Wright as "not deductible." Luckily, CRC produced a letter in Aug. 2011 – the same date as the donation of time letter – valuing donations at $10,000.
The year 2011 was just as messy. Suspiciously-timed, vague letters of gratitude for support again came forth from Bethel Baptist and CRC.
Initially, itemized deductions for 2011 totaling $29,609 were filed, including $9,900 of in-kind contributions to CRC, and $19,700 of cash to a lot of churches.
As with previous years, a lack of documentation concerned Wright. A letter from Edward Waters College thanked her for her 2011 contribution; that letter was dated October 2012.
CRC also thanked her, with another letter, for $9,900 in donations. That letter was dated January 2012.
______
"If she put her money out, she'd want her money back.": Von Alexander, a former Brown consultant who handled many of the former Congresswoman's logistical issues while she was in Congress, including seeing her "Alexander Agency" function, like One Door, as a pass-through for backdoor contributions, took the stand shortly before noon, wrapping mid-afternoon after a recess.
Alexander, who was a PR consultant starting in the 1970s, moved to Jacksonville around 1997. She did some political work for Brown, and by 2001 was officially on the payroll, doing work that crossed over into some of the work Alexander's agency was doing.
Alexander's interest: "the social issue work" Brown was doing, which spoke to her.
Brown and Alexander bonded, with Alexander working on special events; Alexander stopped working for Brown in Apr. 2016.
Alexander handled personal errands: laundry pick up, airport transport, help with her family.
"We were there, you know, in a sense at the pleasure of the Congresswoman. If she had things she needed to do, she would ask us."
That included cash deposits into Brown's account beginning in 2009 or 2010. There was no saying no to that kind of "directive," Alexander said.
Money began to flow in 2012 from One Door, via a signed check for $4,000 from Carla Wiley, to the Alexander Agency. Some of the writing on the check was identified as that of Ronnie Simmons by Alexander.
"Ever since I've been working for them, since 2001, that was protocol," Alexander said regarding Simmons signing checks.
Money passed from that check to the accounts of Corrine Brown and Shantrel Brown, along with $3,100 for cash. Alexander understood those funds to be for "reimbursement" for the "National Voter Registration Marketing Team."
"The Congresswoman would quite often advance" funds for "last-minute" spends.
"If she put her money out," Alexander said, "she'd want her money back."
And this set up a pattern of pass throughs. But easily justified, as that was not the first, nor the last, time Alexander would render this service.
A $6,900 Congressional Black Caucus Institute check from Sept. 2012 payable to Alexander Agency saw $2,000 go for cash, $2,000 for One Door, and $1,000 for Brown's bank account. Simmons, as with previous checks, filled out the "pay to the order of" line.
Meanwhile, deposit slips into Brown's account were filled out in the Congresswoman's familiar scrawl.
A $15,662 check to the Alexander Agency from the Neighborhood Assistance Corporation of America, written in 2013 at Brown's behest, was likewise split many ways: $4,000 cash (via one check that Brown told Alexander to write); $1,395 of cash (for The Links, as "the Congresswoman needed cash to pay the Links"); One Door; and Brown's checking account.
"She wasn't using my money. She was using money that she said was reimbursements to her … for whatever she may have done for projects," Alexander said.
When asked if she saw documentation, she said "very rarely." No follow up was asked.
A May 2014 check from "Friends of Corrine Brown" was written to the Alexander Agency, with $1,000 of the $1,300 being routed into Shantrel Brown's account.
That money was purportedly for a computer drive for local middle school students.
A check written to Alexander, a $3,055 deposit, was immediately turned around for One Door; the check was supposed to be for expenses related to the "Corrine Brown Invitational" golf tourney.
Brown said there were "other outstanding receipts" from the event. To that end, a $3,000 check was written to CASH, to facilitate reimbursement. Of that amount, $2,000 went into Brown's Bank of America Account, Alexander noted.
An Aug. 2013 check for $2,086, sent from One Door to the agency, was signed by Simmons – yet Alexander contended that she sometimes got One Door checks from Brown herself: signed checks that were otherwise blank.
"She handed them to me most of the time," Alexander said.
Alexander was "asked to put this [into her] account, and reimburse the Congresswoman for overages," she said, at Brown's behest.
Other checks illustrated the pattern: a $2,500 check, signed by Simmons standing in for Wiley, to the Alexander Agency was filled out by Alexander with the direction of Rep. Brown.
Brown asked Alexander to deposit it into Brown's account.
Alexander wrote an $1,800 check to Cash, with a $900 deposit following into Corrine Brown's account, and $900 to Shantrel Brown.
"Congresswoman Brown": Alexander's answer when asked why deposits were structured that way.
Then, months later, a $2,000 check, then a $1,700 check, handled the same way. Alexander followed Brown's "instructions" regarding how the money was to be split between mother and daughter.
Similar pass-through functions were performed by Alexander with money from the "Friends of Corrine Brown" campaign account, where Ronnie Simmons also forged the signature of the authorized agent.
The money, according to "protocol … what I was told," was "reimbursement," said Alexander.
But Alexander didn't see those records.
Alexander was cut a check from a New Jersey ambulatory surgery center; it was FedEx'd to her by Ronnie Simmons.
The owner of that center wanted a favor from Brown, and valued it $10,000 worth.
Alexander structured transactions, over a series of days, after the check came in; among the stated purposes, "canvassing" Jacksonville's minority-access council districts ahead of the 2014 election. Among the more sub rosa purposes: money into the Browns' accounts.
As with the other checks, Brown directed what was to be done with the money, Alexander said.
And it was done.
While there occasionally were overages in transactions, in which Alexander might get a couple hundred dollars, the picture drawn was one of a movie directed by Corrine Brown.
Pass-throughs – at least one – involved still another party: Siottis Jackson.
In Sept. 2015, Alexander wrote Jackson a check for $2,200; Jackson cashed it and deposited that money into Brown's account.
The stated purpose: "the health care initiative," an aborted Brown attempt to get a ballot measure on Medicaid expansion.
Alexander asked Jackson to help out, as she had an emergency that precluded, and Jackson ended up handling the transaction.
Alexander wrote the check from her own account. She never got paid back, she said. And she couldn't afford the loan: over the preceding three years, Alexander made "$60-$70 thousand."
Beyond the pass-through function, Alexander also did some work for One Door, such as coordinating the golf tournament. She couldn't recall what she'd gotten paid.
Throughout the period, said Alexander, she was "not in a position to tell Corrine Brown no."
"My directives came from the Congresswoman. I would call Ronnie Simmons to tell him what I did," Alexander added.
"She told me the amount she needed to have. She told me what to put on the check," Alexander said, adding that she even signed a check at Brown's direction.
Cross-examination attempted to explore Alexander's memory loss, a medical problem that she has.
Alexander rejected notions that her memory was "foggy," as Brown's lawyer attempted to undercut a longtime operative who locals dealt with for many years as point of contact for the Brown machine.
Siottis Jackson, meanwhile, took the stand to discuss his role in the enterprise.
In 2015, Jackson had worked on a city council campaign for an unsuccessful candidate, one backed by Brown, but Brown was "excited" by the work he did and hired him on.
Jackson became a driver and a political op for Brown directly. And, as seemed to happen, handling checks was one of the duties.
Jackson was written a $2,200 check from Alexander, and "Miss Congresswoman … needed to pay for an event."
Jackson got that check from under Von Alexander's mat and handled the transactions, going to Bank of America to make the transactions.
Simmons, said Jackson, had nothing to do with his section of transactions.
"I knew she was trying to get the job done in Washington," Jackson said. "I do love her."
Jackson's own criminal history, including fraud, came into play in cross-examination.
__
One Door President calls charity a 'fraud': Carla Wiley, the head of the One Door for Education charity, took the stand Monday morning, in one of the most anticipated testimonies of the trial.
Wiley's position was no mystery: she pleaded out already, and her sentencing is contingent on the usefulness of her cooperation.
What was a mystery – how Brown's machine took over a previously below-the-radar charity.
Part of it came down to love. Part of it came down to circumstance.
And all of it, said Wiley, amounted to fraud.
Wiley, who dated Brown's chief-of-staff and former co-defendant, Ronnie Simmons, outlined something key to the prosecution case: a narrative that Brown had a key role in orchestrating the scheme, even though emails and surveillance video show that Simmons did most of the withdrawals from One Door and transfers to Brown's accounts, along with cash withdrawals.
Wiley's charity and consulting business served as a pass-through for One Door donations, which went to lavish travel for herself and Simmons.
As the jury stared raptly at the witness stand, Wiley told the aspirational story of the charity's founding, to honor her still-living mother, Amy Anderson, with a "scholarship fund" in 2011.
The name One Door for Education, said Wiley, was intended to connote "one door for opportunity."
Wiley's mother still lives with her.
When asked if she engaged in "fraud" for One Door, Wiley said yes – and that Brown and Simmons did also.
Brown and Simmons were the rainmakers, raising all but "two or three thousand dollars" of the $800,000 brought in, she said.
And, through all that time, she knew of one scholarship for One Door.
Hundreds of thousands of dollars came in, said Wiley, who owned up to wire fraud and profiting off of the charity.
Wiley wants a lighter sentence for her cooperation, she said, but was not promised anything.
Wiley discussed when the FBI came to her former place of business for a two-hour meeting with special agents. She admitted to lying "repeatedly" to the agents about taking money from One Door, and how much the charity had doled out.
Around the time of the FBI visit. Ronnie Simmons, Corrine and Shantrel Brown called her up, and the FBI was discussed.
"I had known they had visited Ronnie already," Wiley related. "Shantrel had mentioned they visited her."
One Door was not discussed on the call, but the subject matter was implied, and the quartet planned a dinner that never happened.
Wiley then decided to cooperate, recanting the earlier lies to the feds, and telling her truth.
Among the revelations: the original board of the charity, all locals from Northern Virginia, had no clue what was being done in its name.
The charity had closed its original bank account, with some thought of finding a different way of helping children, before on-again/off-again boyfriend Simmons convinced Wiley to let her non-profit host a reception for Brown in Sept. 2012.
Wiley offered the charity for that use. And she gave Simmons the debit cards and checks, trusting him to "manage it correctly."
"I thought it would be a good way to help, get a lot of exposure," Wiley said, with her access to her mother's scholarship fund restricted to online only.
"As he would write checks, he would sign my name," Wiley said regarding Simmons.
Wiley and Simmons would discuss the account balance, via email and text. Brown was out of the loop on these discussions, Wiley said.
Money, as documented previously, would flow into Brown's account after donors were hooked — $800 per day, subject to ATM restrictions in her account.
Wiley stopped soliciting donations herself; the machine was run by Simmons within months after the arrangement was struck, even though donations would sometimes be FedEx'd to the office of Wiley's former employer.
Money for car payments and other expenses, for Wiley and her family, coursed from the One Door account also, the witness said.
Wiley said nothing to Brown or Simmons, and didn't know they were working the same scam.
After the 2013 golf tourney, Wiley realized that "there were a lot of fundraisers, but there weren't any scholarships."
She clammed up rather than make that point to Simmons, re: the $330,000 spend on One Door sponsored events in Brown's honor.
At events like the Beyonce concert and the Brown cronies' trip to a Jaguars/Redskins game, purportedly One Door events, Wiley said there was not even discussion of scholarships or One Door's mission.
And Brown demonstrated no interest in what One Door was doing, Wiley said, never asking about scholarships.
Around the time of the Chinese "student exchange trip," Simmons – egged on by Brown – pressured Wiley to expedite funds for the project.
Wiley, when asked to describe the Brown/Simmons dynamic, was that of "boss/employee … friends."
"Privately, [he] might "complain" about Brown's demands – but Simmons would always come through, Wiley said.
Wiley was powerless to control even political contributions made from the One Door account, such as a donation made to a love interest of Shantrel Brown's, who was running for Washington DC City Council.
Cross-examination included a treatment of the "substantial assistance provision" that may impact Wiley's sentencing.
As well, Brown's lawyer said that One Door's mission shifted from solely education to "other social justice activities," which Wiley did not dispute.
With proceedings forced to recess by an untimely coughing fit from the defendant, Wiley's cross-examination resumed that break.
The portrait was that of an essentially nominal charity, before Simmons took it over, without even board meetings.
Wiley wasn't aware of much regarding the Corrine-related events the charity sponsored either, cross-examination revealed. She did know that money was being solicited, yet One Door scholarships were not being doled out at the events.
She "knew" One Door was raising money, but beyond that she was insulated from detail of some events, she said, though she did help with logistics for matters like a "senior citizen" bus trip to the 2013 Obama Inauguration.
"I [didn't] hear about One Door, but I [was] President," Wiley said regarding the disconnect.
She also knew Simmons was using his own credit card for events, seeking reimbursement from One Door.
Though Wiley eventually was given pause that One Door was branding certain events, this pause did not prove to be a deal breaker.
After all, as cross-examination revealed, Wiley was schmoozing donors at certain events … and deciding to spend money raised: $140,000 total, she claimed on the stand. The money, extracted over three years, "came out pretty frequent," Wiley said.
When asked about her biggest withdrawal, Wiley couldn't recall.
Meanwhile, even with Wiley's mother's name on the charity and Wiley as the president, the charity was essentially Simmons' machine to run and deploy, including sending out fundraising pitch letters to money marks, with forged signatures a specialty of his.
By May 2015, tension had become notable, with Wiley bringing up the "trouble" in an email to Simmons, noting the money came in but wasn't going out for charitable purposes. In that email, Wiley asserted that the treasurer had expressed concerns; that was a lie, but the real story was Wiley's own concerns about the charity having become a scam.
Details – such as the lapsed 501(3)c status of One Door – went undisclosed to Brown, Wiley said.
Meanwhile, lavish romantic trips with Simmons and Wiley, by and large, were also outside the purview of Brown – though Wiley didn't know One Door was funding the trips, she said.
___
Quid Pro Quo, redux: Kicking things off on Monday: a high-profile Jacksonville witness who was intended to go first last week – Ed Burr, the head of the Jacksonville Civic Council.
Burr told a familiar story: one of donating $5,000 to One Door in 2013, via his real estate development company, to the charity for the Corrine Brown Invitational Golf Tournament, purportedly supporting One Door and "COMTO," an organization of minority transportation officials that was supposed to issue scholarships from proceeds.
The solicitation came via a letter, passed to Burr by JTA head Nat Ford.
"I was involved in transportation at the time," Burr said, justifying his donation and participation in the tourney.
Burr couldn't remember if Brown had pitched One Door to him or not.
A subsequent witness who also went $5,000 deep, Kent Stermon, was at the tournament and spoke to Brown's cashflow issues.
Enlisted to give her a ride to the tournament from the hotel, Stermon was saddled with tipping staffers.
The pitch given to him: the scholarship would "help needy kids," including sending them to China.
Stermon later on enlisted in a "bidding war" for a dinner with Corrine Brown; he won, with a $5,000 offer, which covered steak and then some for various personages, including lobbyist Marty Fiorentino and Fiorentino's wife, TV anchor Mary Baer.
At the dinner (held at Ruth's Chris Steakhouse), Brown discussed a trip to California, where she intended to visit the Church of Scientology.
Brown gave Stermon and Fiorentino letters, asking for money for her legal defense fund.
Later in the afternoon, another $5,000 golf tourney donor – attorney Robby Birnbaum with Boca Raton's Greenspoon Marsder firm – told a similar story, involving needing some help from Brown and being pitched One Door.
Brown told Birnbaum of her charity, and the golf tournament.
"There was general encouragement to come to the golf tournament," Birnbaum said, which was to provide "computers to children."
Brown called it "my charity."
 A $5,000 check followed from the firm. And it was money well-spent for "access to the Congresswoman's office," Birnbaum said.
Brown put the touch on Birnbaum again, in Fort Lauderdale.
"She came up to our conference room … brought along an award [she'd won] … and made a request of support for her legal defense fund," Birnbaum said.
The firm passed on the requested $10,000 ask.
____
Friday 4/28:
Florida Board of Ed chair hammers 'One Door' scheme: As the week wrapped, Corrine Brown's defense appeared to be fraying, strand by strand, as reasonable doubt and plausible deniability faded into the ether like a cloud of vape smoke.
As Friday proceedings in the trial of Corrine Brown moved forward, one star prosecution witness was Orlando's Marva Brown Johnson, who chairs the Florida Board of Education.
___
Johnson, in her former capacity as a VP of Bright House Cable, was solicited for pretty much everything imaginable, from the "Corrine Brown Invitational Golf Tournament" and the Chinese student exchange program, to "Congressional Black Caucus Boot Camps."
The checks came fast and furious for years, as Bright House had an interest in educational philanthropy, before it was acquired by Charter.
Johnson had a $600,000 budget for such philanthropy per annum, and Corrine Brown was already known to her from visits to D.C. to talk to Florida Delegation members.
As is the case with so many of these donors with more money than interest in vetting, the solicitations seemed to fill that transactional need of trading cash for favors.
In June 2013, Johnson got an email from Brown associate Lavern Kelly, soliciting $10,000 for a "Birdie Sponsorship" at Brown's golf tourney.
Johnson paid up and golfed at Sawgrass, though it wasn't a great round, she said.
In Aug. 2013, more "philanthropy" followed: a $20,000 Bright House check for One Door, to secure tables at Congressional Black Caucus Foundation events.
"Most of the members attended … it's an awards gala," Johnson said, with "movie stars" attending.
"Many times when you're paying for these events, the number seems high, but the expectation is that monies are being used for scholarships," Johnson said.
A year later, $10,000 more went to One Door for Brown's "veterans' reception" associated with the CBC yearly event. And another $10,000 for a "silver table" at the CBC "Phoenix Awards Dinner" just weeks later.
That last check went from Bright House in Orlando to Carla Wiley's home address, via FedEx.
In July 2015, One Door got $10,000 more of strategic philanthropy from Bright House – for the Chinese exchange trip, which Brown represented as an "opportunity for young people to go abroad," and which needed expedited passports and other necessities.
And a week later, Bright House dropped $6,000 on the Congressional Black Caucus Boot Camp, which saw some of Brown's political cronies learning how the game works. Among those cronies: Mincy Pollock, Siottis Jackson, and Bradford Hall.
[Siottis Jackson will testify later on in this case. All three operatives' stories are worth clicking the hypertext, to get a better understanding of Brown's political machine.]
Johnson, in discussing the donations, deemed it "very important" for purposes of donation that Brown was attached to One Door.
Johnson described the "boot camp" as a training program for aspirant candidates, to get "access to experts" and the like.
Sept. 2015 saw another solicitation email, for a $10,000 "extremely limited" table at a VIP event. Johnson cut another check, "for annual student scholarships."
Response to the check came from Simmons: "you made today a good day."
On yet another $10,000 donation, Simmons attempted to expedite payment, saying "we're in a jam, when can you get the check to me."
The check was overnighted to Simmons.
In October 2015, Bright House sent $5,000 more to One Door, for yet another CBC event; that check too went to Simmons.
And in November, Simmons solicited another $5,000 donation – which ultimately went to the Congressional Black Caucus Foundation.
"Checks should be sent to me, and CB can turn it in to get proper credit," Ronnie Simmons wrote.
When asked about trusting Brown, Johnson said she did, as Brown's slogan was "Corrine Delivers."
However, in the case of Brighthouse – and so many other donors who make it a way of life to cut five-figure checks to secure access – it was the donors who delivered.
And the Brown machine that, as evidence indicates more strongly with each passing piece of testimony, received.
Brown's attorney described the "urgency" of the donations as being driven by Simmons, who made the outreach attempts and "handled the specifics."
Johnson couldn't contest those details.
However, as the testimonies stack up, those semantic differences ring increasingly hollow.
____
Tales of Corrine Brown's duplicity from duped donors dominated the early part of Friday's afternoon's prosecution arguments.
The explosive testimony was the clearest articulation yet of the One Door for Education hustle.
Two repeat donors told the story. They wanted access. And they got it. But the access they sought was part of the "long con" that prosecutors contend One Door was.
__
Dr. Richard Lipsky, a New Jersey anesthesiologist who went on to open up two surgery centers, was a donor who repeatedly gave big money to One Door for Education beginning in 2014.
That money, given personally and through his business, added up to more than $30,000.
The first donation of $5,000 came after a lunch at the Congressional Dining Room with Brown, whom he'd never met before.
"One Door for Education is my passion and it helps keep black children out of trouble," Brown allegedly told Lipsky.
Lipsky solicited Brown's favor as a member of the Veterans' Affairs Committee, he said.
On a trip to New Jersey to tour one of Lipsky's facilities, Brown showed him the "Corrine Delivers" proof of Onyx magazine.
"All my friends contributed to that issue," Brown allegedly told Lipsky.
Being friendly, Lipsky ponied up $10,000 for "printing", from the checking account of one of his facilities. The payee line was left blank: the "Alexander Agency" was filled in by Brown or one of her agents.
During a car ride, Brown was on the phone.
"Somebody was urging her, the payment has to come out," Lipsky related.
Lipsky had no clue this money would go to Brown's bank account, he said.
Lipsky went on to give One Door $20,000 for a Brown reception during the CBC Legislative Conference in D.C., at the House Committee on Veterans Affairs, after a now-familiar sequence of emails from Ronnie Simmons and Shantrel Brown.
The Congresswoman, said Lipsky, was his point of contact regarding One Door.
Lipsky also was on the hook for catering costs, amounting to $4,290.
"Somebody was supposed to pay the caterers," Lipsky was told by a Brown, but "they left early."
Unlike many witnesses, Lipsky actually communicated with Carla Wiley, taking a call from her on behalf of Brown.
___
Don Miller, director of governmental affairs for Picerne Development Organization, was likewise a frequent go-to for donations.
Picerne is a national real estate company, and values relationships with incumbent Congresspeople.
"We were very close friends … I was like a son to her, and she was like a mom to me, in many instances," Miller said, describing her as a "historic figure" because of her successful legal push to get minority-access districts created.
Brown pitched One Door to Miller on the phone in 2012, with Simmons following up with the email solicitation.
"Ronnie will follow up with you": Brown's advice after solicitations for One Door and other groups.
Brown and the Picerne Brothers were friends, Miller asserted. When she needed money, they said "figure it out" and make it happen.
And so they did.
At the Corrine Brown Invitational Golf Tournament, Miller learned that the fund was for scholarships for disadvantaged children.
Things went south in 2015, with Miller feeling "the calls were just too much" and that the Picernes were being rooked.
Brown would stop by the company's office to talk to Bob Picerne, and would "absolutely" solicit donations, Miller said.
But it took a while to get there.
In 2012, when checks were cut for One Door, Miller "didn't even think twice" about the $10,000.
In July 2013, Miller was called by Brown.
"She said she needed help. We're having a golf tournament, and it's for the non-profit," Miller said.
Simmons would also help to close the deals, Miller related.
Scholarships were not discussed. What was discussed: the process, with a FedEx from the office to an address of Simmons' choosing.
The big haul: a check for $28,700 in Sep. 2013, sent to Simmons' home address.
"See what Johnny can do for this – 15-20k would be awesome," Simmons emailed later in 2013, for another hit.
Simmons emailed him the next day, seeking $3,000 for the Congressional campaign of Eddie Bernice Johnson. And asked Miller to call Brown directly.
Miller got hit up for $5,000 for the skybox rental at the Jaguars/Redskins tilt in 2014, with the check to be made out to Carla Wiley's consulting company.
Again, Picerne came through, with Miller not knowing what "TNS Inc." was.
Sep. 2014 brought another pitch: "Don, we really could use $10k." Shantrel Brown and Carla Wiley were CC'd. An invoice, sent to Bob Picerne, followed. Then a $10,000 check for the "veterans' reception" on Oct. 3, 2014, and another $22,500 the same day for the Congressional Black Caucus Foundation (at Corrine Brown's behest).
Bob Picerne also got hit up for Onyx Magazine print costs in his office, where Brown brought a box of magazines, to secure what Miller called a "sponsorship."
When asked if Onyx was on his reading list, Miller scoffed.
"Not at all," he said. "I thought it was ridiculous. Nobody reads this, first of all."
Picerne cut the check, despite Miller's advice.
Again, no scholarships were mentioned.
2015 brought $23,000, via four checks, from Picerne. $17,000 of that came in September, for event sponsorship of One Door events.
The requests, said Miller, increased over time. And while Miller had stopped responding to emails, they kept going to the higher-ups.
Meanwhile, Miller said the Congresswoman discussed struggling to "pay her bills" over the years. But did not mention that One Door money – $90,000 from Picerne – was going into Brown's personal account.
And never produced proof of the scholarships being given out.
On the third day of witness testimony, these two donors provided the most direct attack on the defense case thus far.
___
Stephen Bittel takes the stand: Testimony from prosecution witnesses continued Friday morning, with more narrative of how donors were duped by Rep. Brown … including FDP Chair Stephen Bittel.
The highlight of Friday morning: descriptions of Bittel's plane being used for a One Door fundraising junket … a junket on which a Jacksonville man convicted of murder in the 1990s traveled, according to the flight manifest.
From there, the owner of that private plane: Stephen Bittel, the chair of the Florida Democratic Party currently.
Bittel's real estate company managed the Gateway Mall from 2011 to 2016, when Brown had her campaign headquarters there.
"The day we took title, I called an advisor to the mayor, Tony Hill."
The former state senator introduced Bittel to Brown.
Bittel gave $10,000 to the One Door sponsored senior citizens' bus trip to the 2013 Obama inauguration, after an email from Ronnie Simmons on Jan. 16, 2013.
Simmons sent incorporation documents for One Door, along with a letter soliciting money for the bus trip.
"This went to my assistant, and I believe I paid it with my American Express card," Bittel related.
Another email refers to a "conversation" between Brown and Bittel, and Bittel said "she called me and asked me to support One Door for Education."
The specific ask: money for computers for disadvantaged students, described as an "annual student computer drive."
Bittel routed $5,000 from Gateway's account.
"The Congresswoman called and asked for a contribution … for computers for disadvantaged kids," Bittel said.
By 2014, the conversation related to the use of Bittel's private plane happened, for the trip to the "Jacksonville Goes to Washington" event at the Redskins' stadium.
"She asked if my private jet could be used," Bittel said, for "a fundraiser for the charity."
Email correspondence ensued between Bittel and Simmons, with Carla Wiley, Shantrel Brown, and Corrine Brown CC'd.
"Seats 7, should cost around ten thousand," Bittel wrote.
"Place it on hold, we want it," Simmons replied.
The cost was actually $11,465.87.
"I paid it personally," Bittel said. "I thought it was a contribution to One Door for Education."
On that plane: Zakee Furqan, who was briefly billed as a business endorser of former Mayor Alvin Brown in his 2015 re-election campaign, until it was revealed that Furqan had once been convicted of murder.
If Bittel had known Brown would be on that plane, meanwhile, he would not had made the donation, as it would be illegal for the Congresswoman to fly on the private jet.
One wonders what his reaction would have been if he'd known a man convicted of murder were on that plane.
____
Up before Bittel: Jack Hanania, who had met Brown in 2012. They had contact, as Brown reached out to him for contributions.
In Sept. 2014, she wanted help with a "charitable organization to help young kids," after being rebuffed for a campaign donation.
"She said she has an organization that helps young kids with school, education. The amount was thrown out there between $12-$14K," Hanania said.
"Corrine knows how to raise money," Hanania said.
The Jacksonville auto dealer gave $7,000 to One Door in 2014, at Brown's behest, via his Orange Park Mitsubishi dealership.
Simmons emailed Hanania with an attached FedEx label to send the check in.
Brown also offered Hanania an opportunity to fly on a private plane with her to the much discussed Jaguars/Redskins game skybox, and noted that Rep. Ander Crenshaw and Gov. Rick Scott would be in attendance.
"She asked me to go to the game on a private plane," Hanania related.
Brown said the luxury suite was a perk of being a Congresswoman.
The scene was festive: liquor flowed, as roughly 20 people watched the Jaguars lose, before flying back to Jacksonville.
Hanania did not know his check was going for the event, and did not know that some would be siphoned off and given to alleged co-conspirators in the One Door scheme.
He noted, in cross-examination, that all emails regarding the event were with Simmons.
"She may have mentioned she started One Door. I didn't know what her role was," Hanania said.
_
Scholarship swerve: Also taking the stand before lunch recess: A. Bradley Mims, the President of the Conference of Minority Transportation Officials.
Mims, once the "chief lobbyist" for the Federal Aviation Administration, "has worked with the Congresswoman and her staff on a number of issues," he said.
In 2013, the COMTO Conference was in Jacksonville, contemporaneous with the "Corrine Brown Invitational Golf Tournament."
The One Door event billed itself as benefiting a COMTO scholarship fund in Jacksonville.
However, no records exist of donations from the lavish affair at Sawgrass' TPC Course.
Mims related that $25,000 would have funded "five or six scholarships."
But that money didn't materialize.
Next up: Tasha Cole of the Congressional Black Caucus Foundation, a supposed beneficiary of One Door's generosity.
The CBC Foundation offers scholarships. Claims have been made by the defense that One Door put money into that program, by way of justifying big-dollar "receptions" that were part of $330,000 of events "honoring" Corrine Brown.
Cole, when asked if Brown had thrown a private function benefiting the scholarship fund, could not recall – but the CBCF has no oversight on these events.
Tables are available at a larger CBCF dinner at the organization's annual legislative conference, sold starting at $7,500 – and some organizations purchase the tables and then "donate them back" to the CBCF.
When asked if she'd heard of One Door before this trial, Cole said no. And she was not aware of any money coming in from the organization.
Cross-examination of Cole, whose testimony undercut a key defense claim that One Door was rainmaking for other organizations, revealed that – perhaps – money could have flowed in more passively.
While CBCF record keeping may have room for improvement, Brown's attorney found himself – again – arguing semantics in the cross.
___
Morning testimony in the Corrine Brown trial included more discussion of One Door for Education's lack of 501(3)c status, cameo mentions of two Jacksonville City Council members who have their own legal issues, and testimony from two Jacksonville mega-donors who asserted Brown made the pitch for One Door to them
The first witness: Jessica Lazzara Wynne, the daughter of a Jacksonville philanthropist, Gasper Lazzara, who was a friend and frequent donor of Corrine Brown.
Wynne discovered that One Door was not a 501(3)c, and brought that to the attention of Ronnie Simmons, it was revealed Thursday.
Wynne, a director of the family's charitable foundation since 2013, wanted to ensure that all charities the family gave to were legit.
She exchanged a number of emails with Simmons, including his request to route $5,000 to current Jacksonville City Councilman Reggie Gaffney's "Community Rehabilitation Center."
Gaffney, at that point, was in Brown's circle of trust.
Brown had bought computers for schoolchildren, Lazzara claimed, and the idea was to reimburse her through charitable contribution to CRC.
"We thought it would be paying for computers, but I didn't understand how that was paying for computers," the witness added.
Lazzara pushed back on the request, saying that she thought the money would go to the local school district or some other relevant charity.
However, Corrine Brown was not part of the email chain – a relevant consideration to Brown's attorney, James Smith.
__
Other witnesses followed.
Ingrid Burch was a public school teacher and a member of "The Links," which she described as a "service organization."
Burch and Brown joined the group in 2013, and worked on a service project together, designed to give a middle school's 6th grade girls exposure and access to computers, Burch attested.
That access includes computers in their home.
Burch and some other people bought 33 surplus laptops from the school district with $1,420 in cash.
Money was routed for reimbursement in May 2013 – at the request of Brown – soon enough, via Brown associate Von Alexander's "Alexander Agency" as a pass-through, with the money coming from Brown's campaign account.
Brown, said Burch, found a donor (a Lazzara) to fund the spend. Burch wrote a cover letter for Brown to close the deal, requesting $5,000.
"I had picked Congresswoman Brown up from the airport. She said 'I have your money, but it's not made out to you'," Burch said.
The campaign account wrote Brown a check. And the laptops were provided to the students.
Cross-examination revealed that another Jacksonville City Council member, Katrina Brown, was also involved in the operation.
___
John Baker took the stand next.
Baker, noted for generosity to Republican causes and candidates, was not immune to the lures of the Brown machine while she was in Congress: he made personal donations, and donations via Florida Rock and Tank Industries and Patriot Transportation.
Baker has had a philanthropic interest in education, which is where One Door came in. Brown helped Baker and others to bring the KIPP Charter School to Jacksonville.
Brown wanted something in return, Baker said: political and charitable donations.
Multiple $5,000 donations to One Door followed, via personal and corporate accounts, from Jan. 2013 to July 2015.
Baker and Brown talked about One Door early on.
"She said she had just started a foundation to help with the education of children … minority kids," Baker said.
Baker trusted Brown. Money was produced for a senior citizens' trip to the second Obama inauguration, after a solicitation letter with an electronic signature sent to his nephew was forwarded to him. And other checks followed.
Baker, a generous donor, didn't have total recall of the conversations with Brown. As well, he had never met Ronnie Simmons or Carla Wiley.
Thus, said Baker, Brown was "always" the rainmaker, pitching the "charitable purpose she wanted me to give to."
Simmons, as was the case with other donors on the hook, passed along information to Baker.
Baker had also received a letter on Congressional letterhead, signed by Corrine Brown, pushing the 2015 student exchange trip to China and routing funds to One Door. That letter, which sought $60,000 for the endeavor, asked for questions to be routed to Simmons' AOL account.
Baker could not recall if he had talked to Brown or not, or just "understood what she was trying to do and approved."
Baker did not know Brown was getting money from the One Door account, however, and would not have approved if he had, he said.
Cross-examination revealed that Baker saw the trip as providing students "an opportunity to go and study in China."
___
Famous-for-Jacksonville names continued, with Steve Pajcic taking the stand.
Pajcic, a major Democratic donor and former Florida State Rep. who was once the Democratic nominee for Governor, cut a $15,000 check from his law firm to One Door in Sept. 2014.
Pajcic and Brown served together in Tallahassee.
"We're pretty much the same on issues, and she's asked me for contributions occasionally, but often the request would come from somewhere else," Pajcic noted, as part of a garrulous extended commentary.
Brown talked to Pajcic at Jacksonville's exclusive River Club.
"I went over to pay my respects, and we had a little conversation there," Pajcic noted.
Pajcic rebuffed contribution requests, both for the campaign and nebulously-funded GOTV efforts. However, an ask for "disadvantaged students' scholarships" bore fruit.
The money went to a skybox at a Jaguars' road game, and if he had known, Pajcic said he wouldn't have cut the check.
"I have a vague recollection of some students to China also," Pajcic said. "We give lots of contributions."
____
Thursday 4/27: 
Limos, lavish trips, luxury hotels [Thursday 12:30 p.m.] After a late-morning recess, Thursday saw a continuation of the government's case in the federal fraud trial of former U.S. Congresswoman Corrine Brown, who faces 22 counts related to a non-performing charity, "One Door for Education."
Revealed Thursday morning: $330,000 flowed from the One Door account for nine events that were to the political benefit of then-Rep. Brown … with no benefit to the charity that funded them.
Those events included receptions, a Beyonce skybox, a skybox at a Redskins/Jaguars game, and the "Corrine Brown Invitational Golf Tournament."
The events did not generate scholarships; however, as cross-examination revealed, the defense saw the events as rainmakers, allowing for scholarships from "entities associated with Corrine Brown."
The defense argument is predicated on semantic differences, which allow room for interpretation.
Much more detail on all of these, discussed earlier, is below the current update.
___
The second leg of morning testimony began with a drill down on One Door scholarships and charitable expenditures from Jan. 2013 to Jun. 2015 totaling $10,408.
Also discussed: another solicitation letter on Congressional letterhead from Brown to Jacksonville mega-donor John Baker in 2015, soliciting chaperones and donors for a trip to China for One Door.
Brown described an "opportunity to partner with the U.S./China Exchange Foundation," sending kids and chaperones from her district to China.
Brown sought a "sizable contribution," and wanted money by July 1, purportedly to defray travel related costs for the youth.
Brown brought in $80,000 from solicitations; the total spend, however, was $55,714.
The surplus was not refunded, said the FBI agent. Instead, the money went elsewhere – including $2,300 into Brown's Bank of America account over eight days.
The One Door account, before the China trip, had taken in $647,000.
___
Also discussed: 2013 spending. Included: auto repairs for the Browns and Simmons; a romantic Miami Beach jaunt by Wiley and Simmons, where they stayed at the luxury Fontainebleu hotel; and $2,734 in chauffeured transportation for the alleged co-conspirators.
And One Door travel records were also showcased.
From Sept. 2012 onward, One Door paid for eight Corrine Brown trips. All told, $7,777 went to travel, including a round-trip for Shantrel Brown to the U.S. Virgin Islands.
Also showcased: a $5,000 spend on a layout in Onyx magazine, commemorating Brown in Oct. 2014 – at a time when she was rolling to a victory over a hopeless candidate in the general election, and didn't actually need the boost of a vanity publication.
The title: Corrine Delivers.
____
Evidentiary presentation moved on, to Brown's faulty Congressional financial disclosure forms from 2012-2015 … which constitute four counts of the indictment.
The goal of those hand-signed documents – transparency – was subverted by Brown's omissions of One Door money, the prosecution contended.
Law requires disclosure of any payments exceeding $200 from a single source. Brown didn't disclose One Door travel or income through the time period.
The last of these disclosures was filed in May 2016, months after Brown was served papers related to the federal investigation at a Jacksonville BBQ restaurant.
___
The government then introduced into evidence a series of FedEx Shipment Information Reports, some of which includes the address of Brown's former Congressional offices.
Two involved shipments from Robert Picerne to Ronnie Simmons' home address, with subsequent emails from Simmons to Wiley confirming deposits.
One involved a shipment from Simmons, at Brown's D.C. office, to Wiley's consulting company.
Simmons also emailed Jacksonville auto magnate Jack Hanania, with a FedEx slip attached for his "payment." That payment was sent from Simmons to Wiley.
This pattern repeated with other donors.
___
Cross examination began from James Smith, Brown's attorney.
Smith began by attempting to pin the FBI agent down on the pages reviewed, before getting her to confirm that Wiley opened the One Door accounts, and that Brown had no access to those accounts.
When asked if debit cards were not in Brown's name or possession, the agent confirmed that also.
Checks were a different matter, the agent said. Simmons "provided … signed checks" to Brown.
"If you have a signed check and it's not filled out, that's a blank check," the agent contended.
Smith also contended that One Door did not represent itself "solely" as an educational "scholarship and opportunities" organization.
"Their mission is somewhat more expansive," said Smith, than the testimony allowed.
"It represents itself as doing a lot of different things," the agent allowed, "multiple stated missions."
The agent couldn't confirm the specific contents of FBI agent interviews with One Door board members.
From there, the discourse moved to One Door expenditures in "honor" of Brown.
The agent contended that there were no scholarships from those events for students; Smith allowed for the possibility of scholarships from "other entities," such as the Congressional Black Caucus Foundation, generated by Brown's events.
The agent did not talk personally to CBC Foundation members, nor could she speak specifically about disbursements from the foundation related to Brown's events.
"All members of the CBC Foundation held similar events at the same time," Smith affirmed.
The agent allowed that "some" did, before reiterating that just two scholarships were issued from One Door.
The China trip was also discussed in cross-examination, with Smith contending that funding came from One Door and "entities connected with Corrine Brown."
As with a witness on Wednesday, and others to come, Smith's argument appears to be predicated on semantic differences, which allow room for interpretation.
Thus, catering expenses and other spends that seem unjustifiable are just part of the process, in the reckoning of Brown's defense.
This includes venue rentals; though the FBI agent asserted that Brown had "some say" in the events, there was no contention that Brown was the primary architect.
Meanwhile, Smith noted – and the agent concurred – that there was a paper trail of reimbursement to Simmons personally from One Door funds.
The arrangement was "informal," Smith contended, but recurring.
Cross-examination continues after lunch recess.
 __
$330K of One Door money on 'Queen Corrine' events [Thursday 11:00 a.m.] Thursday saw a continuation of the government's case in the federal fraud trial of former U.S. Congresswoman Corrine Brown, who faces 22 counts related to a non-performing charity, "One Door for Education."
A presentation that started Wednesday involved showing a pattern, demonstrating a pattern of Brown's former chief of staff, Ronnie Simmons, taking money from the One Door account and giving it to Brown.
Revealed Thursday morning: $330,000 flowed from the One Door account for nine events that were to the political benefit of then-Rep. Brown … with no benefit to the charity that funded them.
Those events included receptions, a Beyonce skybox, a skybox at a Redskins/Jaguars game, and the "Corrine Brown Invitational Golf Tournament."
Meanwhile, liquor lovers who also loved Corrine Brown savored a signature drink at multiple events: the $10 "Queen Corrine," a strawberry liquor drink with a sugared rim.
And those who love pastry got extended narrative on two $750 birthday cakes for Brown's daughter Shantrel, paid for with One Door money.
One of those cakes was enjoyed by none other than South Florida Rep. Debbie Wasserman Shultz, former Democratic National Committee Chair.
DWS would not be the only Congressperson discussed Thursday morning.
___
FBI Special Agent Vanessa Stelly, who investigated Brown, went through invoices, solicitation letters, and bank account records on Wednesday afternoon and Thursday morning.
Thursday began with more documentation of 82 ATM withdrawals from the One Door account that were not closely matched with deposits, totaling just over $60,000, with the majority in Laurel, MD – where Simmons lived.
The big reveal: documentation of $330,000 of expenditures from One Door for events connected with Corrine Brown from 2012-2015.
The breakdown: myriad receptions; a 2012 Democratic National Convention barbeque in Charlotte ($23,070) honoring the Congressional Black Caucus; a Beyonce skybox ($13,000) promoted by the Florida Delivers Leadership PAC; an Inauguration bus trip and dinner cruise for senior citizens from Florida ($89,852); the "Corrine Brown Invitational Golf Tournament" ($55,000); and a $15,000 spend on a skybox at a Washington Redskins/Jacksonville Jaguars game.
For at least one event, letters on "Friends of Corrine Brown" letterhead went out to invite potential donors – showing a conflation of the purported charity and the very real political operation.
"I view uplifting our youth as a calling," Brown (or her proxy) wrote. "Your support of $5,000 for this event is greatly appreciated … checks should be made payable to the One Door for Education Scholarship Fund."
The point of contact for "more information": an employee in Brown's Congressional office.
A flyer was also produced for a Corrine Brown "trailblazers in transportation" event in D.C., which included a legendary go-go band as entertainment.
The flyer had nothing indicating Brown's commitment for children; however, $4,200 of One Door money (via MasterCard) went toward financing this 2012 event, with additional money coming from other sources – suggesting that One Door was used to fill a liquidity gap in that case.
Similar invoices were produced for other events, with "Ron Simmons" listed as the customer on at least one. Some receptions included intimate VIP receptions, with bigger room gatherings for the hoi polloi.
For the aforementioned trip for senior citizens, a letter on Brown letterhead – complete with a whimsical cartoon of a "Friends of Corrine Brown" bus – went to donors, under the aegis of "support for seniors and students."
Donations of up to $20,000 were sought, with showcases promised for big-dollar donors. Checks were to be cut to One Door, with attention to Carla Wiley.
The "Corrine Brown Invitational" Golf Tournament was held at The PLAYERS stadium course in July 2013, one of the nicest courses in the country.
Perks included a Calvin Peete golf lesson, for the event sponsored by One Door; the event purportedly benefitted "COMTO," an organization of minority transportation officials. But no money went to that or any other non-profits.
Point of contact: Von Alexander, a Brown operative who worked for the Congresswoman and the Jacksonville Transportation Authority simultaneously.
Sponsorships went up to $20,000 per donor. Congressmen Cedric Richmond and Ander Crenshaw attended.
$51,000 went to hotel stays at the Marriott at Sawgrass, on One Door's dime. And a $1,745 spend, authorized by Carla Wiley, went on catering for a luncheon at the golf tourney.
The Beyonce event, meanwhile, had Ronnie Simmons as point of contact. One Door was not on the flyer, but its $15,000 went to defray skybox rental and catering expenses.
Shantrel Brown emailed Ronnie Simmons regarding the nearly $4,000 of skybox catering, saying "CB was OK with the draft [menu] I showed her this morning, however I added a few [items]."
This wasn't the only Shantrel Brown email to her ex-boyfriend; for another event in 2015, Brown sent Simmons an email, stating that the Browns found a singer at a clothing store who sounds "just like Luther Vandross," whom Corrine wanted to sing at the event.
The Jaguars/Redskins event was branded as "Jacksonville Goes to Washington," and featured platinum parking and unlimited food and beverage. Simmons was point of contact. Brown's signature was on the letter.
The box was leased from Carla Wiley's consulting company. Ronnie Simmons, meanwhile, wrote Wiley's company a $15,000 check, which was reimbursed from One Door.
Feds build case with bank records [Wednesday 5 p.m.] Wednesday afternoon began the government's case in the federal fraud trial of former U.S. Congresswoman Corrine Brown, who faces 22 counts related to a non-performing charity, "One Door for Education."
Throughout the latter part of the afternoon, as bank records were introduced, an overflow crowd of looky-loos dispersed, as the tedium of bank transactions wore them down.
However, the pattern and the number were significant: 31 transactions of withdrawal and deposit, totaling over $26,000 over three years.
The government spent much of the latter part of the afternoon interviewing FBI Special Agent Vanessa Stelly, who went through dozens of pieces of evidence that were intended to outline the conspiracy.
Among them: bank account records and incorporation papers for the One Door for Education foundation, which established Carla Wiley as the primary signatory.
Stelly confirmed that corporate status was terminated in Oct. 2012, as the registration fee was not paid by the end of September of that year.
However, reinstatement would happen in June 2014 – almost two years into the alleged conspiracy, as the charity continued to do business, despite not being a recognized non-profit, or 501(c)3.
"That status was never applied for," Stelly asserted.
Stelly described the two accounts associated with One Door: one a Capital One account opened in May 2011, with Wiley as the primary contact and only signatory.
The original deposit: $100. Estimated value of transactions per month was likewise modest, up until the account closed in May 2012, with a $119.66 charge off after "minimal" activity.
The second One Door account opened in Aug. 2012 was more robust.
From there, a $25,000 check from the "Community Leadership PAC" of Alexandria, VA, was produced: seed money for One Door's second account.
Brown and her daughter Shantrel, a lobbyist, maintain a condo in Alexandria. Simmons, meanwhile, lives in Laurel, Maryland, where "the vast majority" of cash withdrawals occurred, and deposits into Brown's own BOA account – far from Laurel, in terms of DC area commutes.
Discussion of the foundation's bank records, and those of Brown's personal bank accounts, were intended to draw an evidentiary link between withdrawals and deposit, and establishing correlation (if not causation).
From there, the government documented cash withdrawals from the One Door account (capped, as per bank policy, at $800 per day), and deposits into Brown's own account, ranging from $500 to $3,000, and at least one payment on her credit card of $160, and a payment of $2,057 to the IRS from her account in July 2013 (the same day of a $2,100 cash deposit into her account from Laurel, MD).
Overdraft charges occasioned deposits to bring the account back to a positive balance. Cash deposits to Brown's Congressional Federal Credit Union account were verified via a photo ID, a statement revealed. And balance inquiries, asserted the prosecution, were also documented.
All of this was to establish a pattern of transactions, with Simmons putting money into Brown's account, and Brown extracting it, often on the same day it was deposited.
Surveillance video, as it was obtainable, was also introduced into evidence. The FBI was limited by bank policies of data retention, and the occasional failure of the cameras themselves.
Stills were presented of Ronnie Simmons at various BOA ATMs and inside branches themselves, making deposits.
One particularly interesting transaction was on a Brown trip to Beverly Hills: check no. 193 dated 7/14/2013, drawn on the One Door for Education Capital One account ending in 0180, in the amount of $3,000 and reflecting "Children Summer Camps" in the memo line.
It was written out to Bank of America, and signed by "Carla Wiley, President." And deposited at the Beverly Hills Wilshire, with Brown and daughter Shantrel in the city after a jaunt to the Bahamas.
"The check was deposited into Shantrel Brown's bank account," the Special Agent said, and $1,000 of that $3,000 was transferred to Corrine Brown's account.
An attempt by the state to get the FBI agent to attest to the authenticity of the Wiley signature was challenged by the defense, and that challenge was upheld.
Shantrel Brown's bank records were also produced from the California trip. Both mother and daughter spent on cosmetics, something at a "herb store," and a trip to a Thai restaurant (as sometimes happens after trips to herb stores, apparently).
None of these charges had anything to do with children's summer camps, the FBI agent asserted.
As the day's session came to a close, the prosecution presented Corrine Brown's travel records and deposit slips into her Congressional Credit Union account, ostensibly signed by her.
As well, a still image was provided of Brown depositing $700 in cash in her Bank of America account in Orlando, Florida; Ronnie Simmons was nowhere to be found.
And, perhaps tellingly, multiple statements were provided with multiple balance inquiries in a given day, from Jacksonville, where Brown was but Simmons was not.
 _
"Susie Wiles, duped donors speak up": A history of Jacksonville politics can't be written without the names Susie Wiles and Corrine Brown.
Wiles, a Jacksonville power broker who has done everything from work in City Hall to showing Al Lawson around town during his 2016 House campaign to chairing the Florida campaign for Donald Trump, is the Jacksonville political establishment distilled into human form.
Brown, as anyone following this coverage knows, could be described the same way.
So it was inevitable that they would be linked in this trial.
Wiles, with a bandage covering her left eye, described her role with Ballard Partners, and noted that she first met Brown in 1992 – right around the time she went to Congress.
"I certainly had many dealings with Congresswoman Brown," Wiles said.
Brown and Rep. Tillie Fowler represented Jacksonville together through 2000, and Wiles worked for Fowler.
Wiles, more recently, met with Brown in 2015 during a public hearing in Orlando, during the "throes of redistricting," with Brown "concerned" about how the new map would adversely impact her.
"She didn't want it to change," Wiles said about the 5th Congressional District.
Brown wanted Wiles to help her raise money to pay lawyers for her 2015 legal challenge to redistricting, and she wanted the donor class to help pay for that.
Brown wanted Steve Halverson to host an event at the Haskell Company, and Wiles agreed to help, pushing the concept to Halverson.
"He asked how much money she wanted to raise … I told him," Wiles said, and Halverson opted to raise the money without a public event.
Michael Ward and Pat Garrity, two Jacksonville CEOs of the time, may have been involved, Wiles related.
Wiles exchanged emails with Von Alexander in August 2015, with Alexander attempting to set up a chat between Simmons and Wiles to talk redistricting.
Wiles confirmed that she had talked to Brown previously on the same day.
On Aug. 12, 2015, an email from Wiles to Simmons, Shantrel Brown, and other parties Wiles couldn't identify said that Wiles would "let you know whether [Halverson] will collect checks and present them himself or whether they want a small fundraising event."
Wiles then was buttonholed by Brown via phone, who wanted her to solicit money from "Republican friends."
"My enthusiasm for the effort had lessened at that point. I did the best I could," Wiles asserted.
Halverson collected the checks. Wiles didn't know who the checks should be made out to, but Von Alexander told her to make them out to One Door … and send them to Simmons' home address.
Wiles had never heard of One Door, she affirmed. But if she had known the money was going to Brown, Simmons, or Carla Wiley, she never would have gotten involved, she said.
Cross-examination focused on the initial conversation between Wiles and Brown in Orlando.
Brown's attorney, James Smith, confirmed the chain of events thereafter, noting that Brown was not on the email chain.
And Wiles confirmed that Brown did not ask her to send the checks to One Door for Education.
__
From there, Husein Cumber took the stand.
Cumber, a railroad executive who was once responsible for over $250,000 of rainmaking for donations to the George W. Bush re-election campaign, has a history behind the scenes in state and local politics.
Cumber met Brown around 2002, and "interacted with her frequently from that point on."
As with Michael Ward, railroad business gave Cumber an interest in a relationship with Brown.
And in 2015, that relationship was worth $10,000 to FECI.
The same day Wiles talked to Brown, Cumber was also at the daylong Orlando public hearing, regarding bonds for All Aboard Florida.
Wiles and Lavern Kelly, said Cumber, "assisted" him as consultants that day.
From there, Cumber also talked to Brown, with Kelly in the meeting. A day later, Brown filed a motion in opposition to redistricting.
In that conversation, Brown made the pitch for a donation to the One Door Foundation, after Cumber spiked the idea of a donation to Brown's legal defense fund.
"It was a foundation focused on kids … kids would travel abroad or throughout the state," Cumber noted.
"I had a long relationship with the Congresswoman when that conversation took place. She said she'd be very appreciative," Cumber added.
Brown wanted $5,000 or more. Cumber requested a W-9 Form, required for the FECI accounts payable department, and then the railroad served up $10,000.
Cumber believed One Door was a legit charity. As with the other witnesses, the money would not have been donated to defray the expenses of Brown or other alleged co-conspirators.
Cross-examination followed, with Cumber asserting the conversation with Brown was "specific enough" to convince him it was a legit charity.
The trip to China came up, but "in a very general sense," Cumber said.
___
More duped donors followed.
Robert Picerne, whose brother already testified, testified about the around $90,000 in checks his Orlando real estate development company gave to One Door.
The mechanisms were more or less similar, with Simmons and Alexander handling the mechanics.
Picerne described Brown as a friend whom she trusted, one who had been to his house "many times."
However, he had no specific knowledge what the checks were for – a leit motif of the government's witnesses so far, who seem willing and able to dole out more money than most Floridians make in a year for causes they don't bother to investigate, in the service of preserving relationships.
Picerne couldn't recall the specific asks, but expected the checks to be used for "educational opportunities for kids."
Money went, among other things, for 20,000 copies of the "Corrine Delivers" edition of Onyx magazine.
Picerne mostly talked with Brown, with very limited conversation with Simmons.
One email from Simmons, however, said "the best way to handle the donation" is to make it out to One Door and mail it to him.
Cross-examination revealed that was perhaps the only email Picerne got from Simmons.
Brown never represented One Door as solely an educational foundation, Picerne said.
Gaspar Lazzara, another duped donor, closed out the day.
His story was familiar, beginning with a 2012 pitch from Ronnie Simmons to urge him to donate to Friends of Corrine Brown, Florida Delivers Leadership PAC, and One Door For Education.
Brown and Lazzara met in 2002, and Brown had a history of soliciting donations from him for charities.
"Usually I'd agree," Lazzara said.
He agreed to give to One Door, under the guise of reimbursing for the costs of buying computers for children.
And as testimony revealed, Lazzara gave and gave again and again.
However, a glitch was revealed, when the charitable foundation's donation was spiked because One Door was not a 501c(3). So he gave $25,000 through his orthodontic company.
"As best as I can recall, I handed it to Congresswoman Brown and asked her to fill out the top, because I couldn't remember the name of the charity," Lazzara said.
In 2013, Simmons – via Congressional email – solicited max contributions to Brown's campaign, and to One Door, noting that the there is no cap on those donations to the charity.
As with the other donors, he would not have given money for the personal enrichment of Brown or her associates.
The Community Rehabilitation Center, a business of former Brown associate and current Jacksonville City Councilman Reggie Gaffney, also came up. Simmons emailed Lazzara's daughter in 2013, soliciting donations to CRC instead of One Door.
Cross-examination focused on One Door not being properly registered; his daughter researched it, Lazzara said.
Despite having this knowledge, he never told Brown that the charity was a sham … though his daughter told Simmons that.
___
"One Door didn't have rules": After a lunch recess, Thursday afternoon saw the conclusion of defense cross-examination of an FBI investigator in the federal fraud trial of former U.S. Congresswoman Corrine Brown, who faces 22 counts related to a non-performing charity, "One Door for Education."
Revealed Thursday morning: $330,000 flowed from the One Door account for nine events that were to the political benefit of then-Rep. Brown … with no benefit to the charity that funded them.
The events did not generate scholarships; however, as cross-examination revealed, the defense saw the events as rainmakers, allowing for scholarships from "entities associated with Corrine Brown."
The defense argument is predicated on semantic differences, which allow room for interpretation.
Simmons, not Brown, was tasked with the planning and set-up for events – a key consideration in the defense argument, bolstered by what seemed to be a lack of investigative rigor from the government.
Cross-examination of FBI Special Agent Vanessa Stelly began shortly before 2:00 p.m. with the discussion of a 2013 event called a "Night with Congresswoman Corrine Brown."
Brown's attorney, James Smith, noted that the flyer for the event stipulated that contributions to One Door were optional, and not compelled. Stelly confirmed that.
As well, when asked if one given scholarship recipient had attended the 2013 event, Stelly couldn't answer definitively.
Moving on to the aforementioned events that got $330,000 of One Door money, Stelly also struggled to identify the cash flow from other parties in those situations.
A 2012 barbeque in Charlotte, partially paid for by One Door, also elicited non-conclusive answers from Stelly, who did not know whether Corrine Brown, Shantrel Brown, or Ronnie Simmons had also put money in.
The scenario repeated, in terms of organizational or individual funding, for such events as a 2013 "inauguration bus trip" and the "Corrine Brown Invitational Golf Tournament."
"I don't know the answer to that," Stelly said, when asked if the alleged co-conspirators had put in their own money.
The infamous Beyonce skybox – funded with $15,000 of One Door money – did have confirmed outside spending, such as $10,000 from the "Florida Delivers Leadership PAC" and tickets sold to individuals.
But when asked if Simmons and Shantrel Brown put in money, the answer was "I don't know" from the FBI Special Agent.
The purpose of the cross-examination was clear: to generate reasonable doubt. And to draw a narrative that Simmons was using his personal money to fund these events, independent of Brown's knowledge.
"One Door didn't have rules," Stelly said at one point.
Brown's attorney framed that as an "anything goes" mentality, as jurors slumped in their chairs in a post-lunch food coma.
In response to a summary of ATM withdrawals from the One Door account, cross-examination revealed no corresponding indicator beyond geolocation on the transactions.
"On all of them, you can't say definitively who took the money out, but the location tells us," Stelly said. "There's no decision not to put Ronnie Simmons. Ronnie Simmons did these transactions."
Regarding the $26,000 of One Door money put into Brown's account – a key component of the government's case – Stelly asserted that there were some deposits in D.C., and "one in Alexandria, close to her home."
All told, approximately $3,000 was directly deposited by Corrine Brown into her bank account over the three-year period.
Questioning moved toward repairs of the Browns' and Simmons cars at a Northern Virginia mechanic, paid for with a One Door debit card by Simmons.
Redirection from the government followed.
Stelly confirmed that she reviewed all of Brown's banking and spending records, and that she didn't pay personal money for any of the events in question.
When asked if the One Door mission involved funds into Brown's account, she said no.
Tandy Bondi takes the stand: Bondi, who now handles public affairs for Carnival Cruise Lines, previously worked with Shantrel Brown at Alcalde and Fay, a D.C. lobbying firm, for twelve years.
They weren't in the same division of the company; Bondi was on the cruise ship side. Yet Bondi described the industry as "supportive" of Brown, in part due to her advocacy of JAXPORT.
Discussion moved to the Community Leadership PAC and the $25,000 seed money for One Door's bank account.
Simmons had contacted Bondi in August 2012. She recalls communication about an event at the Democratic National Convention that her firm donated to, but could not specifically recall whether One Door was named.
"He sent me information," Bondi said, but she was not able to get information from the website.
Simmons said "the money could be used for scholarships" to Bondi on the phone.
An email to Bondi and other parties from Simmons said "here is the 501 that we need a check payable to," regarding the donation.
That was good for $25,000, apparently.
Simmons did not tell Bondi that money moved into Corrine Brown's account from the donation.
If Bondi had known, she would have "raised concerns."
Cross-examination revealed that Bondi and Corrine Brown had discussed "sending children to China," and that Simmons had told Bondi "the event would highlight One Door for Education, and the donation from Community Leadership … would be used for scholarships."
Michael Ward testifies: Former CSX executive Michael Ward was next to the stand. The former CEO had been solicited for sponsorship to send senior citizens to Obama's second inauguration, one of the One Door events receiving scrutiny.
Ward needed Brown, as she had positions on Transportation and the Railroad Subcommittee.
To that end, strategic philanthropy was part of the corporate and personal strategy. And that philanthropy included One Door for Education, where Corrine Brown pitched Ward on the "invitational" golf tournament to give iPads to strong students from economically challenged backgrounds.
Ward and his now ex-wife gave One Door $35,000 from 2013 to 2015, via four checks.
If he had known the money was for Brown's personal use, or those of her acolytes, the donations "absolutely [would] not" have happened, Ward said.
Ward "wrote the check" for the China trip donation because he "thought it was a good idea."
Ward told a story of him, Steve Halverson, and Peter Rummel talking – three major Jacksonville power brokers – and agreed to donate $5,000 to whatever the actual fund was.
Thus, he wrote a check – and left the "pay to the order of" line blank.
Ward's theory: the check was filled in by Halverson, who runs the Haskell Company.
Cross-examination drilled in on specific details of the transactions.
Ward allowed for "administrative expenses" taking up some of the money, yet some of the donations were secured without discussing them specifically with Brown.