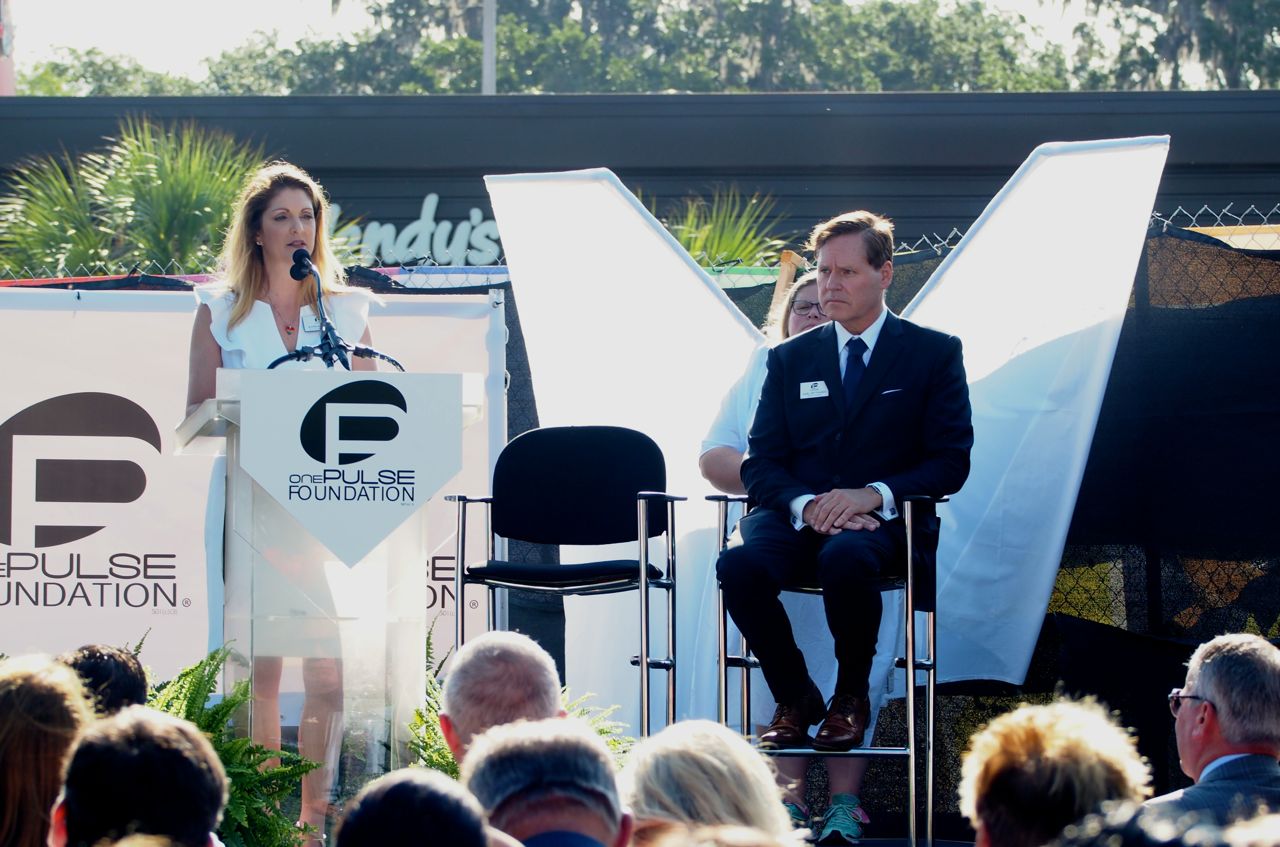 The owner of the Pulse nightclub announced Thursday her newly formed foundation will seek to develop a national-caliber memorial and museum campus on the site of America's worst recorded mass shooting.
Barbara Poma pushed through the pain of last year's tragedy to declare her new foundation's motto, "We will not let hate win," and announced the creation of the OnePulse Foundation, which will raise money and work with the community to plan, develop, build, operate, and maintain the memorial in Orlando.
"We have come so far in these 11 months. I can say finally that I am finding hope and inspiration by being back here at Pulse," Poma said. "Pulse has become part of you, and you a part of Pulse. What was once our little corner at Kaley [Street] and Orange [Avenue] is now shared with the world. Together, we are all part of Pulse's future, right here on this property.
"I know that my goal is to ensure that Pulse becomes a place of healing, It's time for Pulse to contribute to the community in a permanent way, a healing way," she added.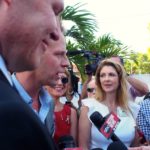 She and other key members of the effort, including foundation board chair Earl Crittenden and early organizer Jason Felts offered no details on what might be built, when it might be opened, how much it might cost or how much money they expect to raise. All of that went into the to-be-determined category, for the site the city of Orlando nearly purchased last year before Poma decided she wanted to take the memorial effort in another direction.
That will be "an iconic, meaningful, national memorial to the victims, the survivors, first responders and medical professionals," Crittenden said.
Poma founded and owns the popular gay nightclub where Omar Mateen, the gay-hating, ISIS-pledging madman, murdered 49 people and wounded 53 others during the horrific morning hours of June 12.
The effort will be overseen by a board of trustees including entertainer Lance Bass, retired NBA player Jason Collins, Virgin Produced CEO Felts, Walt Disney World President George Kalogridis, DeVos Sport Business Management Program Chair Richard Lapchick, former U.S. Ambassador Robert Mandell, and a number of business, law, arts, and community leaders throughout the Central Florida area.
Their mission, Poma and Crittenden said, is to have the community develop the vision for the memorial and museum, which would house artifacts and tell the stories of Pulse's patrons, including those who died.
That will begin with collecting the thoughts and wishes of the families and survivors, and of the first responders and medical teams who were involved in saving lives after the shooting, Crittenden said. "We will also capture the community's thoughts which of course are of critical importance," he added.